NEWFIRM
Welcome to the electronic Users Manual for NEWFIRM. This page provides, or links to, documentation for astronomers who are
Writing proposals for telescope time with NEWFIRM
Preparing for an observing run
Observing in real time, and in need of procedural information
Doing scientific analysis on pipeline-processed NEWFIRM images
Below you can find a clickable list of available information.
Requests for further information, suggestions for documentation to include on this page, or any other correspondence related to use of NEWFIRM on the 4-m telescopes may be addressed to Sean Points, NEWFIRM Instrument Scientist, sean.points@noirlab.edu.
NEWFIRM, the NOAO Extremely Wide Field Infrared Imager, images a 28 x 28 arcmin field of view on the NOAO 4-m telescopes. It covers a wavelength range of 1 - 2.4 microns at 0.4 arcsec/pixel. It was offered on the 4-m Mayall telescope on Kitt Peak through April, 2010. It is currently operating on the 4-m Blanco telescope on Cerro Tololo.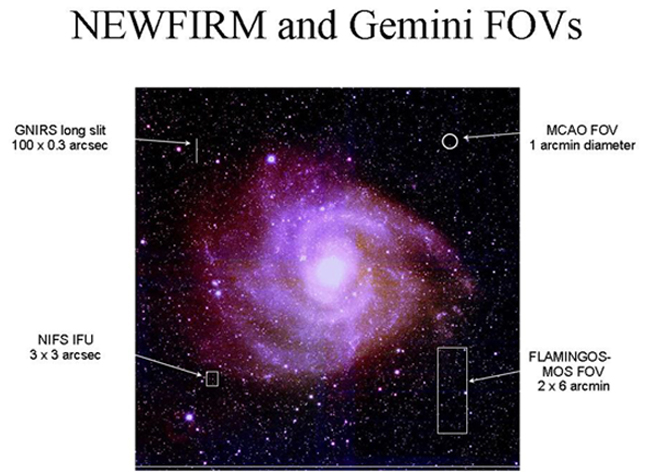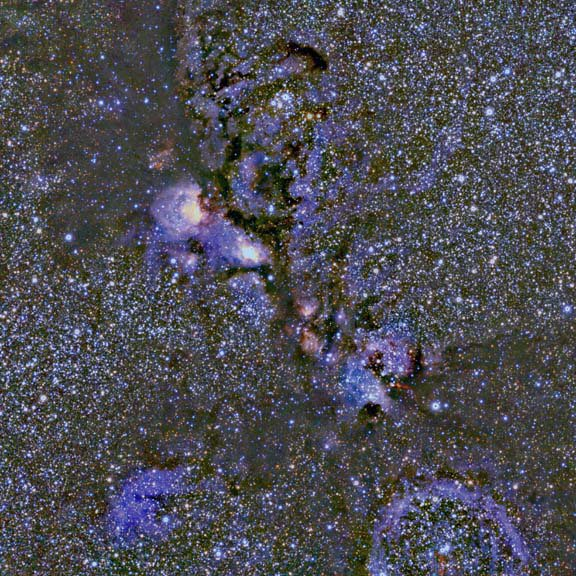 Links
Just the facts, quick!

Darks, flatfields, and on-sky images

NEWFIRM Use Policies
The NEWFIRM Instrument
NEWFIRM InSb Array Detectors

Photon Transfer Curve Reports
Linearity Tests and Characterization
2K x 2K InSb for Astronomy (SPIE 2004)
NEWFIRM System Throughput

Sky and Telescope Transmission Curve
Composite NEWFIRM Optics Transmission Curve
InSb Arrays Transmission Curve
Convolved System Transmission Curve

Observing with NEWFIRM
Data Reduction Pipelines and Data Products

NEWFIRM Chapter in NOAO Data Handbook
Introduction to the Science Reduction Pipeline

NEWFIRM Technical Publications
Updated on January 18, 2023, 2:50 am