Amplifier failure
A note on the recent amplifier failure on the Mosaic II camera
THIS INSTRUMENT HAS BEEN RETIRED. INFORMATION PROVIDED HERE IS FOR REFERENCE ONLY
Here is a schematic layout of Mosaic 2: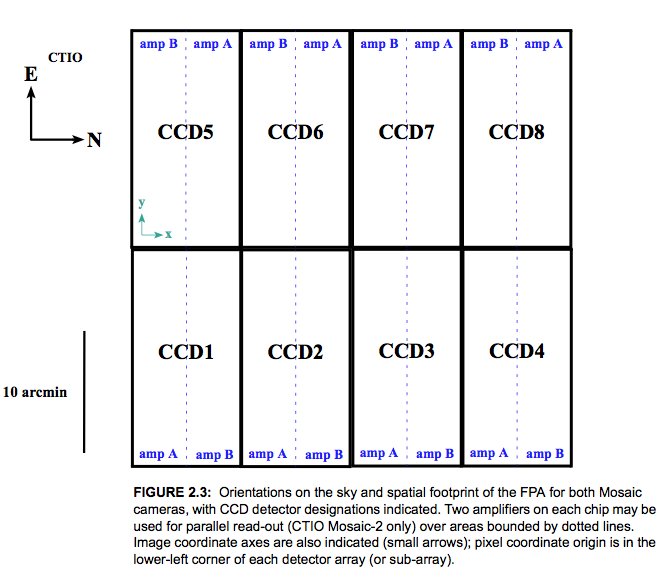 The CCD4, amplifier A died in 2009. Hence, nothing is read out from this part of CCD4. You have two options:
(1) observe in 16 channel mode, and 1/16 of your image will not be usable.
An example image is shown here (click to enlarge):
(2) observe in 8 channel mode and read out through the b amplfiers.
The whole image will be usable as seen here:
Updated on May 31, 2021, 4:46 am