Tucson Headquarters Library - Collections

The Tucson Headquarters Library has an extensive collection of books, journals, observatory publications, and historical materials, which go back decades.
Holdings
Online Library Catalog - Sign in as NOIRLab for Library Name; no password required
Physical Collections
Call Numbers and Subjects
Materials in the Tucson Headquarters Library are arranged according to the Library of Congress classification scheme, which uses a combination of letters and numbers. Here are some guides to the LC classification system:
Main Floor of Tucson Headquarters Library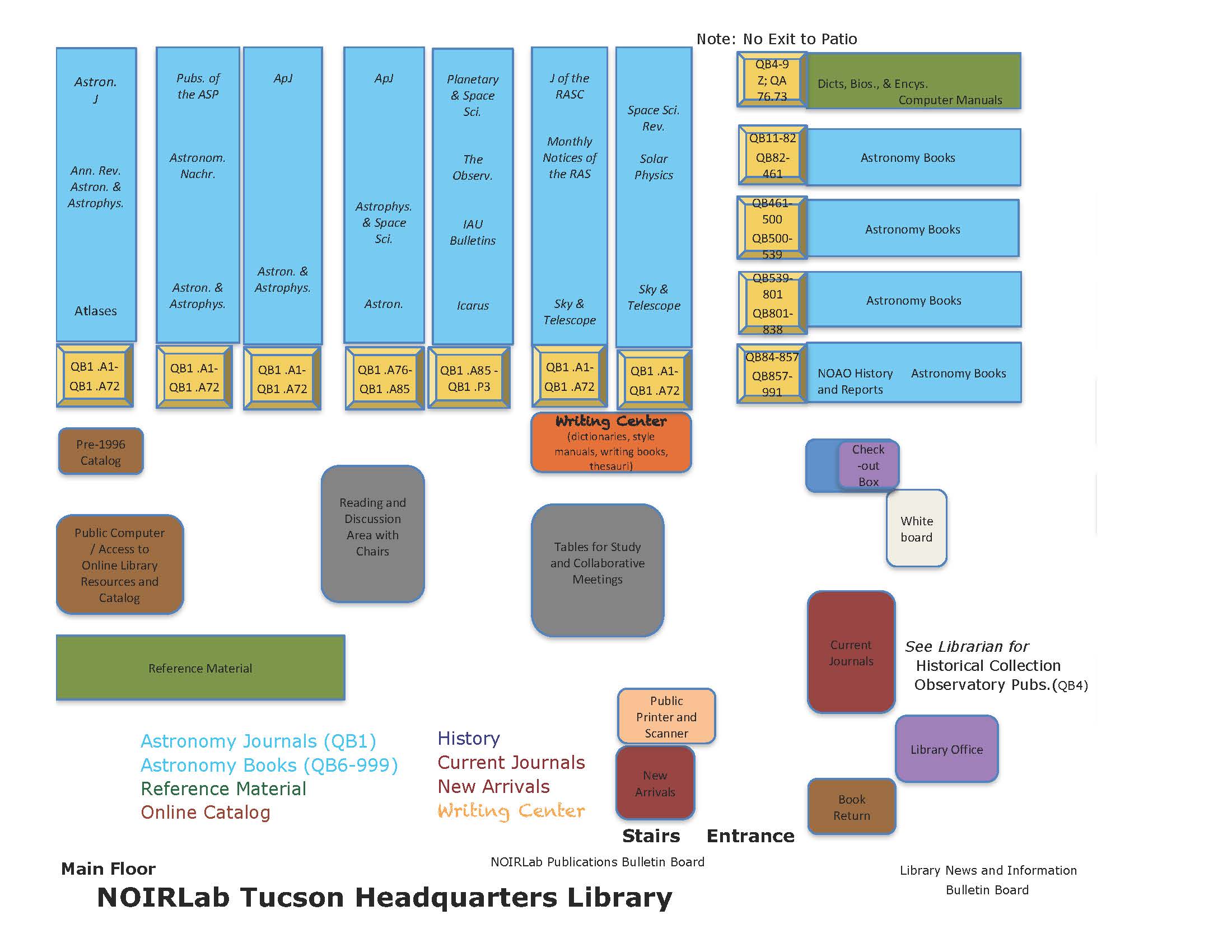 Basement Floor of Tucson Headquarters Library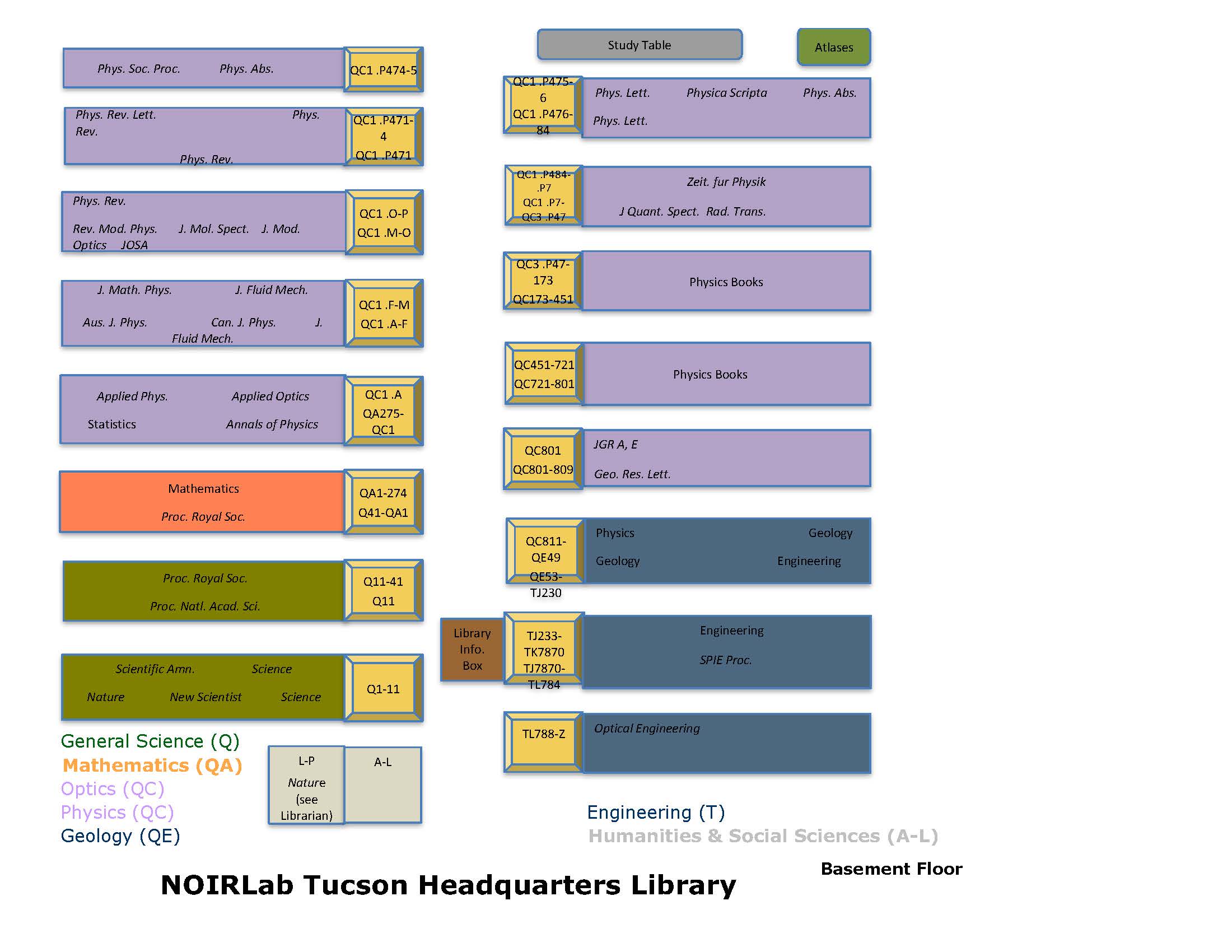 Astronomy (QB) Books and Journals
Writing Center (dictionaries, thesauri, writing books, style manuals) - main floor near tables
Organizational History
Tohono O'odham History
NOAO Publications (AURA Engineering Reports; KPNO Contributions (listing of Contributions with links to ADS records); KPNO R&D Technical Memoranda; NOAO Newsletters)
We have several small KPNO instruments on display in our library. They can be located in our online catalog by selecting Collection from the dropdown menu to the left of the search bar and then using the keyword Instruments. Photographs and descriptions of these instruments are available.
Books and Journals

Education (L)
Geography (G)
History (E and F)
Mathematics (QA)
Optics (QC)
Physics (QC)
Psychology (BF)
Science, general (Q)
Statistics (HA)
Technology and Engineering (T)

Historical Collection
We have a collection of historical materials, which are kept in a restricted area of the library. Please see Sharon for access.
KPNO Instruments
Digital Archives
Digital materials are listed in the NOIRLab library catalog - Sign in as NOIRLab for library name; no password required; search Collection - NOIRLab Library Digital Archives
Observatory Publications
Publications from observatories throughout the world are classified in the QB4 section. Some of these publications are located in the astronomy section on the main floor; others are in a separate restricted area. See Sharon for access.
Finding Aid - Observatory Publications
Updated on September 18, 2023, 8:03 am