Goodman Multi-Object Spectroscopy (MOS) mode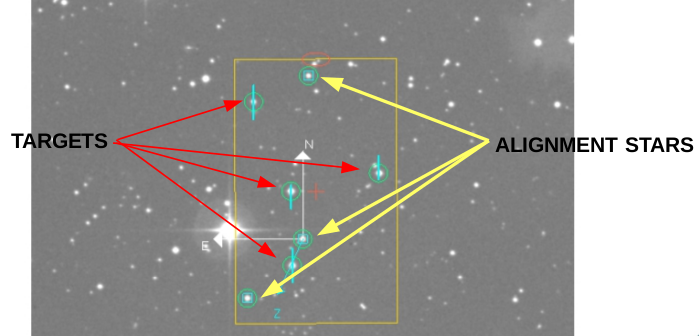 Goodman Multi-Object Spectroscopy (MOS) mode brings multiplex capability over a field of view of 3' x 5'.
Custom MOS masks are designed with a Mask Designing software, developed at UNC.
Goodman carrousel has 16 available positions for MOS masks.
Installing MOS masks is a daytime task, like changing filters, and should be requested beforehand in the Instrument Setup Form, or by email to the Support Astronomer with copy (cc) to goodman-mos-ctio@noirlab.edu ops-soar@noirlab.edu, so our Observer Support staff also receives the request.
Click here to download the Goodman Mask Designing software (tested on Windows 7 and 10, 64-bit installations).
Now users have the option to design their MOS masks by login into a CTIO machine which is already running the mask design software. Please contact your Support Astronomer for details on VPN access, procedure and passwords.
See the PDF tutorials:
Updated on June 20, 2021, 1:39 pm