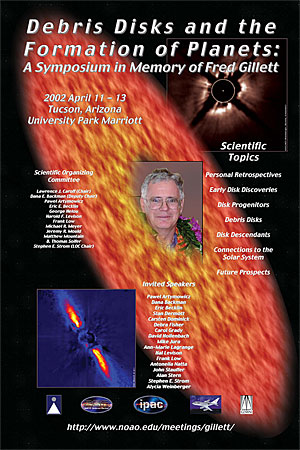 Date(s)
Thursday, April 11, 2002 to Saturday, April 13, 2002
Times
Thursday, 04/11/02: 9am-5pm; Friday, 04/12/02: 9am-5pm; Saturday, 04/13/02: 8am-12 Noon
Travel Agent
If you wish to use our travel agent, contact Val McNeill of World Travel/Bon Voyage Travel at 520.795.8400 ext. 164 or 1.800.395.9293 ext. 164, or e-mail her at vmcneill@bvtravel.com.
Hotel
Tucson Marriott University Park Hotel
880 East Second Street, Tucson, AZ 85719
Phone: 520.792.4100 or 1-800.228.9290
Fax: 520.903.9906
Situated in the historic West Main Gate District, Marriott University Park is the closest hotel to campus in addition to being centrally located. From here, you and your guests can easily access Tucson's many points of interest and recreation. This famous city offers you majestic mountains for hiking and biking, championship golf, the Arizona-Sonora Desert Museum and the unique Old Tucson Studios where a western movie set is the stage for shoot-outs throughout the day.
Rates
Single or Double: $109/nite Additional person: $15
Reservation
**Please note: This rate is good only through Sunday, March 10, 2002. Reservations received after this date will be provided on a space available basis at prevailing rates. All reservations must be guaranteed by credit card. Reservations will automatically be billed for one night unless cancelled 2 days prior to arrival. Individual reservations must be cancelled 2 days prior to arrival for deposit to be refunded.
Hotel Check-In time is after 3pm on day of arrival.
Hotel Check-Out time is before 12 Noon on the day of departure.
To book your reservations, you may call the hotel directly at 520.792.4100 or the Toll-Free Reservations number at 1.800.228.9290. You must identify yourself as being with the Fred Gillett Symposium group to get the group rate.
Transportation From Airport to Marriott
Rental Car: There are several rental car companies in the airport area. (Tucson Visitor Info at http://ww.noao.edu)
Taxi/Shuttle Service: Both taxi and shuttle service are available at the airport for a cost of about $15.00
Contact
Steve Strom at 520.318.8322, e-mail sstrom@noao.edu or Kathy English 520.318.8135, email kenglish@noao.edu.