T80-South Telescope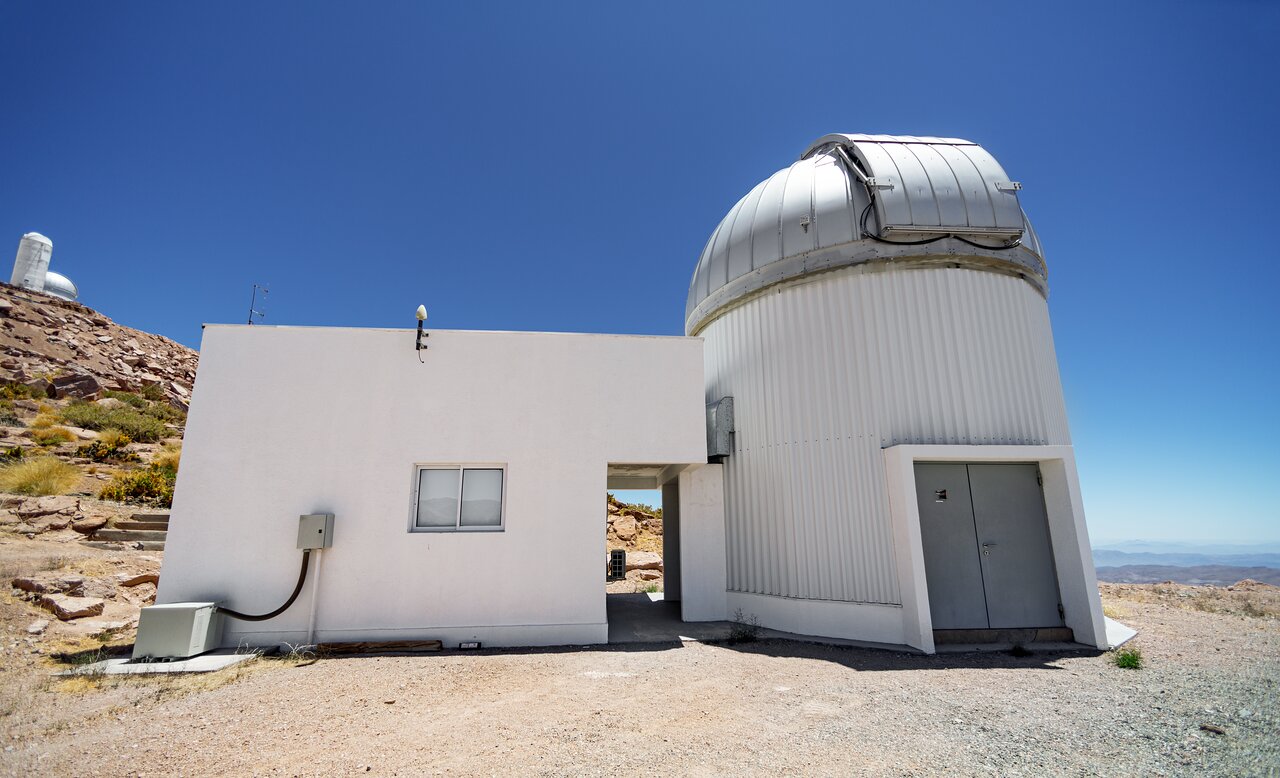 The T80-South Telescope was built to support the Southern Massive Astrophysical Panchromatic Survey (SMAPS).
For scientists: More details can be found on the science page.
T80-South Telescope
Name(s)
T80-South Telescope
Status
Operational
Broad Science Goals
 
Site
Cerro Tololo, Chile
Location Coordinates
30°10′04.31″S
70°48′20.48″W 
Altitude
2178 meters (7145 feet)
Enclosure
large enclosure with a dome
Type
Ritchey-Chrétien
Optical Design
F#4.5
Field of View
Diameter of 1.7 degrees (110 mm) with full optical performance
Diameter of 2.0 degrees (130 mm) diameter with a slight vignetting
Diameter: Primary M1
0.82 meter
Material: Primary M1
fused silica
Diameter: Secondary M2
0.3 meter
Material: Secondary M2
 
Mount
Equatorial
First Light Date
December 2014
Adaptive Optics
 
Images taken with the T80-South Telescope
Link
Images of the T80-South Telescope
Link
Videos of the T80-South Telescope
Link
Press Releases with the T80-South Telescope
Link
Please help us to complete this page by emailing information and corrections to info@noirlab.edu.