CTIO GONG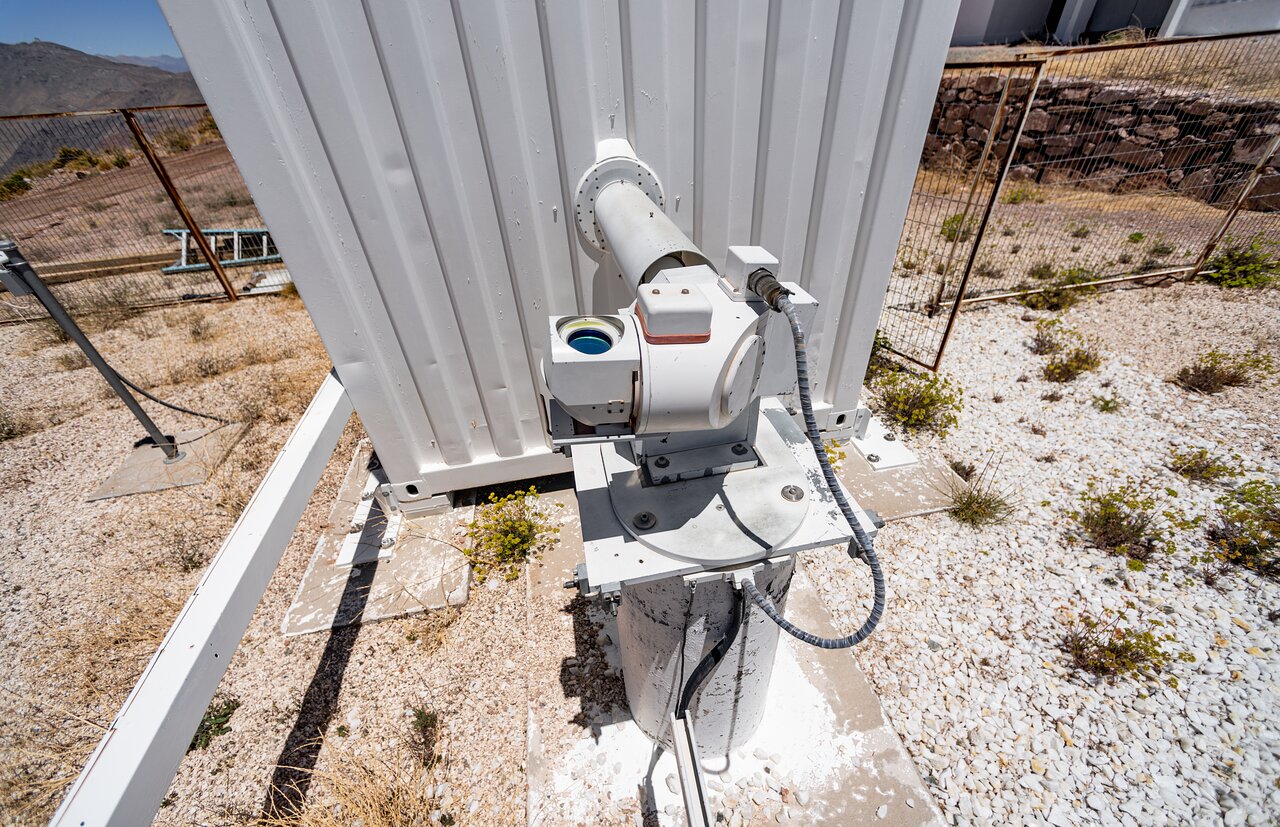 The Global Oscillation Network Group (GONG) is a community-based program consisting of a six-station network of extremely sensitive, and stable velocity imagers located around the Earth to obtain nearly continuous observations of the Sun's "five-minute" oscillations, or pulsations.
For scientists: More details can be found on the science telescope page.
CTIO GONG
Name(s)
CTIO GONG 
Status
Operational
Broad Science Goals
Study of solar internal structure and dynamics using helioseismology. 
Site
Cerro Tololo, Chile 
Location Coordinates
30º 10' 03.92'S
70º 48' 19.84'W 
Altitude
2174 meters (7133 feet)
Enclosure
Cargo container
Type
Optical system
Optical Design
Fourier Tachometer Instrument
Field of View
5 arcseconds
Diameter: Primary M1
2.8 cm
Material: Primary M1
N/A
Diameter: Secondary M2
N/A
Material: Secondary M2
N/A
Mount
Automated, portable installation
First Light Date
 
Adaptive Optics
N/A
Images taken with the CTIO GONG
Link
Images of the CTIO GONG
Link
Videos of the CTIO GONG
Link
Press Releases with the CTIO GONG
Link
Please help us to complete this page by emailing information and corrections to info@noirlab.edu.