SSI Airglow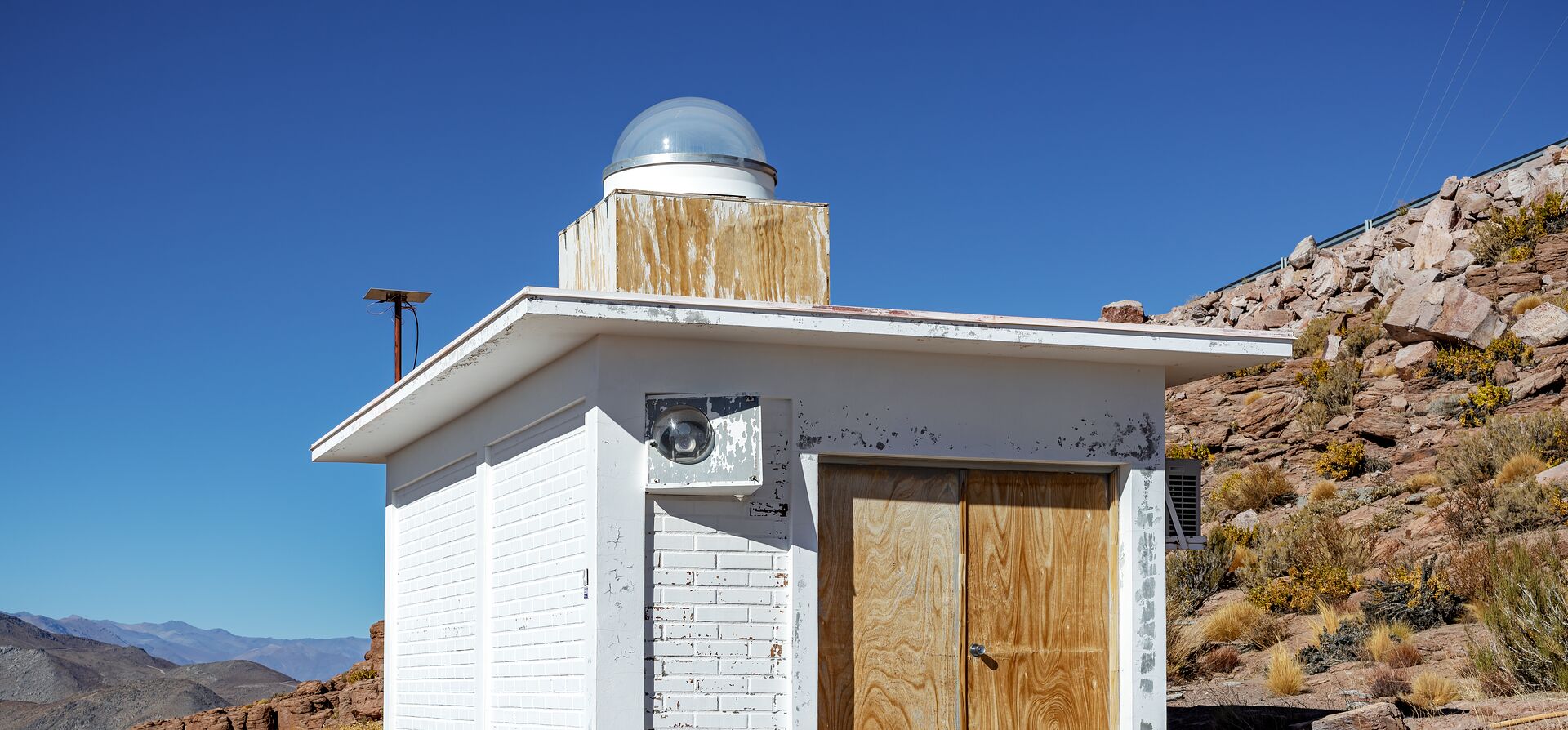 The Scientific Solutions Interferometer (SSI) is a so-called triple-etalon air-gap Fabry-Perot Interferometer. It's an instrument that measures dayglow emissions from neutral oxygen at 630 nm, as a way of tracking thermospheric neutral winds.
SSI Airglow
Name(s)

SSI Airglow

Status

Not Operational.

Broad Science Goals

Observe neutral winds in the ionosphere by measuring neutral oxygen (O I) emission at 630.0 nm during the day.
Support of the Comm/Nav Outage Forecast System (C/NOFS) project.
These instruments make autonomous day and night observations of thermospheric dynamics.

Site

Cerro Tololo, Chile

Location Coordinates

30º 10' 05.28" S 

70º 48' 19.5" W

Altitude

2177 meters (7142 feet)

Enclosure

Building

Type

Optical 

Optical Design

Fabry-Perot interferometer

Field of View

160 degrees

Diameter: Primary M1

 

Material: Primary M1

 

Mount

None

First Light Date

2006 

Adaptive Optics

None

Images taken with the SSI Airglow

N/A

Images of the SSI Airglow

Link

Videos of the SSI Airglow

Link

Press Releases with the SSI Airglow

Link
Please help us to complete this page by emailing information and corrections to info@noirlab.edu.