NOIRLab and Hawai'i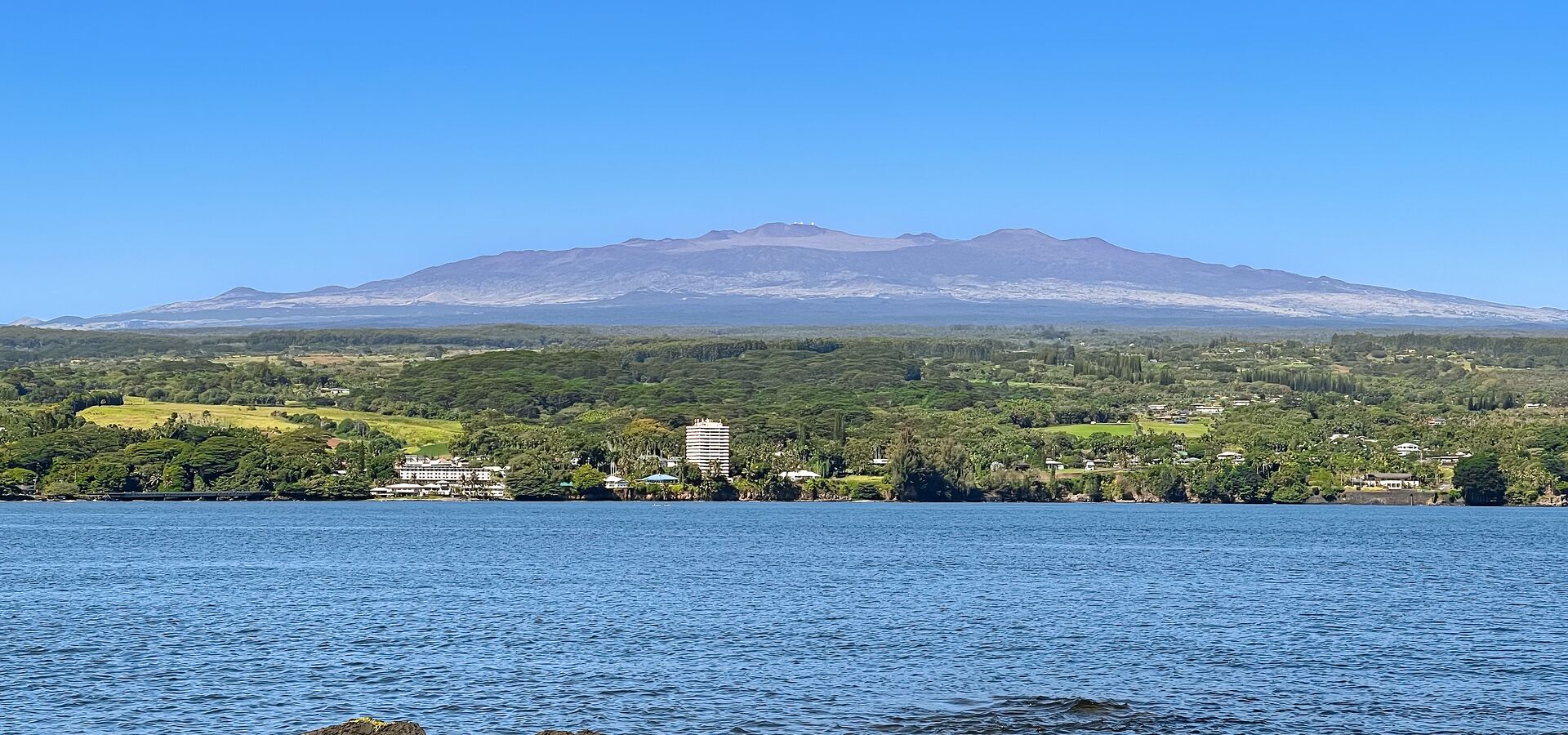 Maunakea is the tallest mountain in the world, measured from its underwater base. Maunakea is considered sacred by some Hawaiians.
In Hawai'i, NSF's NOIRLab is constantly building on a long history of educational programming and community engagement in support of the Gemini North telescope on Maunakea, and the base facility in Hilo. While this programming continues under NOIRLab, perspectives are evolving, as reflected in the community issues related to the Thirty-Meter Telescope (TMT), and the ongoing discussions about the future of astronomy on Maunakea.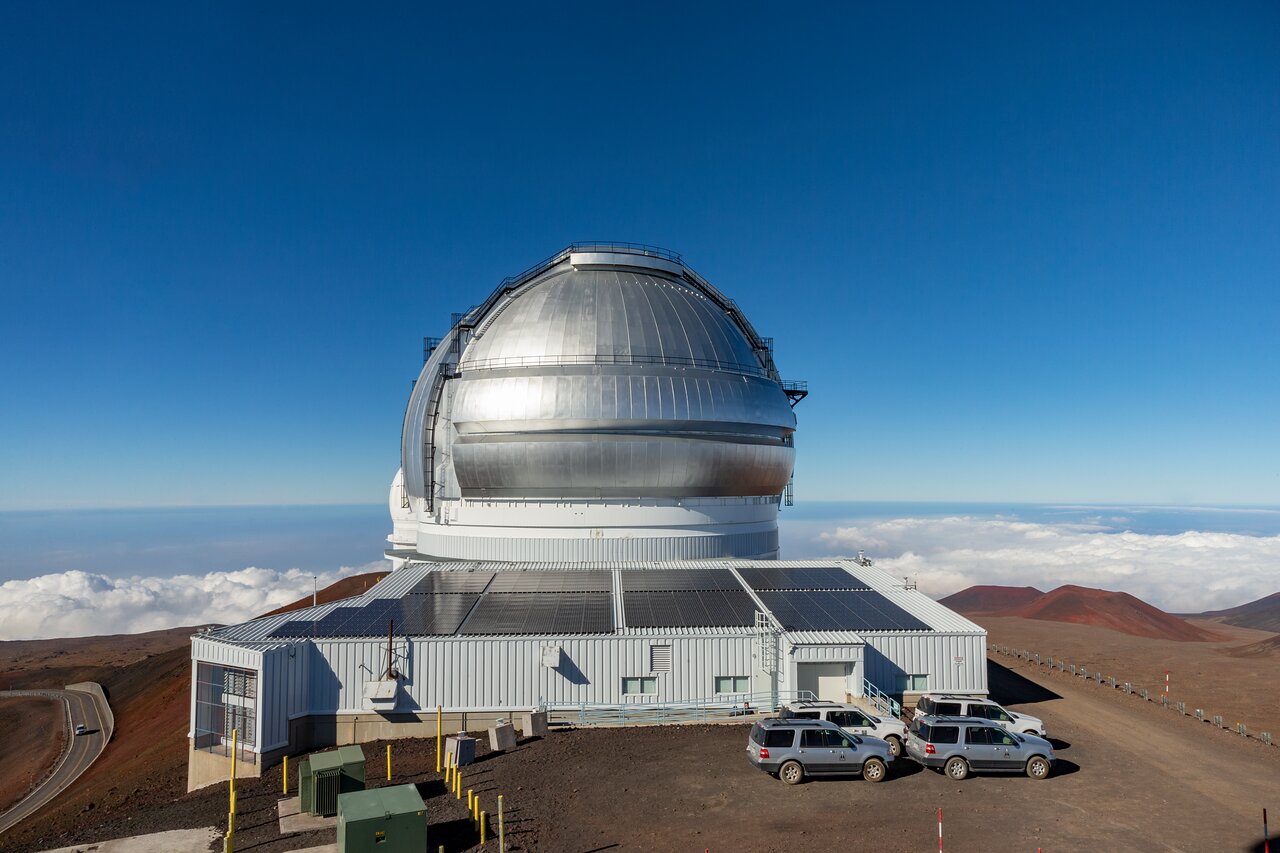 This image of the Gemini North telescope shows the solar panels used to help power the facility. Gemini North was built on the site of an earlier decommissioned telescope, which lessened the impact of the facility on the mountain.
In this context, NOIRLab promotes critical and proactive work in serving as stewards of the aina (land) and lani (sky), acknowledging that we also benefit from the operations of the Gemini North telescope. Maunakea represents what is arguably the best site on the planet for astronomy thanks to its exceptionally dry air, excellent seeing (atmospheric stability), and the number of clear nights per year. In the same vein, Maunakea and its peaks have a significant cultural role to the native Hawaiian community, and NOIRLab deeply recognizes its reverence. It is one of NOIRLab's priorities to maintain a small summit footprint, which is the reason for remote operation from the base facility in Hilo. Solar panels installed at Gemini North also help make the telescope less dependent on fossil fuels and more so on natural resources, thereby reducing our carbon emissions on Maunakea as well.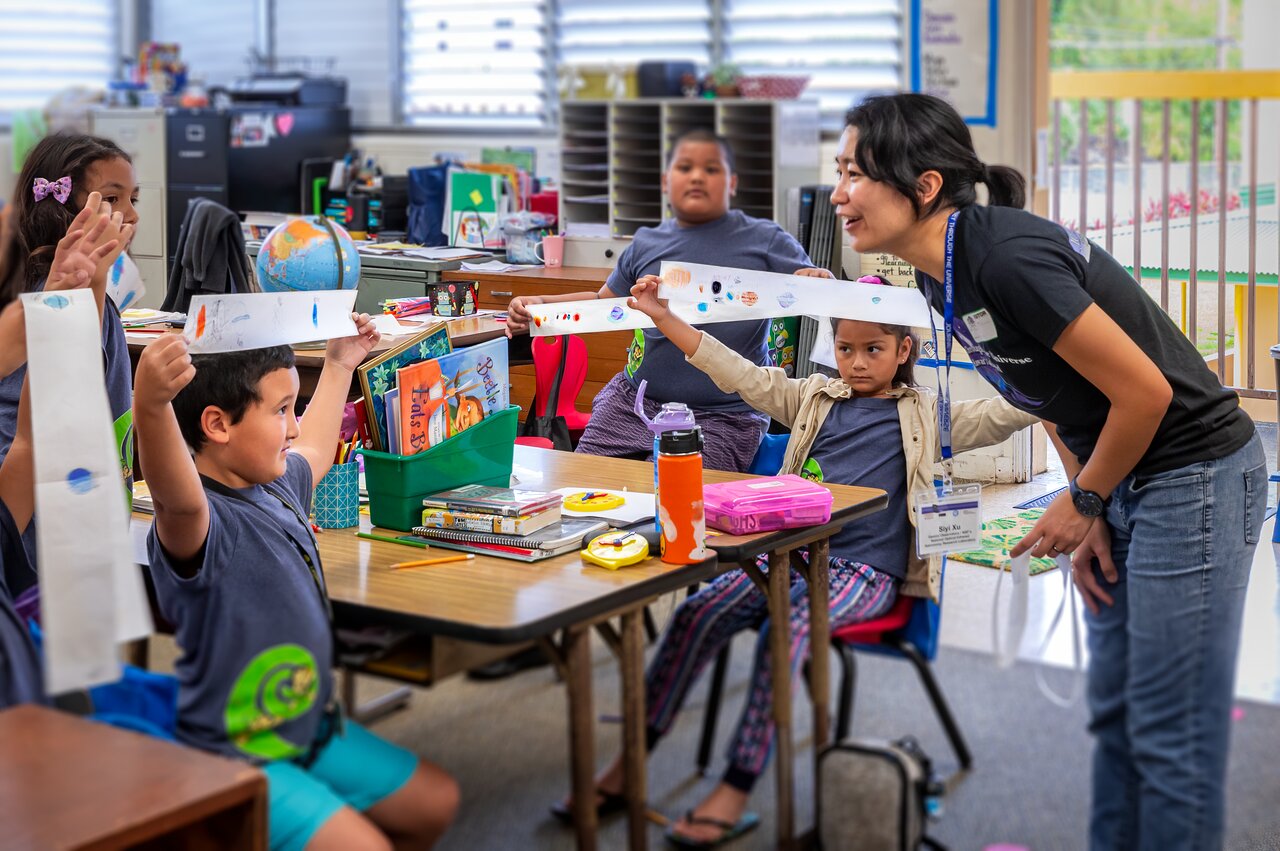 NOIRLab astronomer Siyi Xu admires students' Solar System drawings during the annual Journey Through the Universe in 2020.
NOIRLab's education and engagement programming in Hawai'i has traditionally focused on partnerships in the community, with the Journey Through the Universe program presenting a model for effective community engagement. Journey reached 8500 school students in 2022 with live virtual educational opportunities, career panels, and the premiere of a cultural exchange pilot program between classrooms in NOIRLab's host cities of Hilo, Hawaiʻi, La Serena, Chile and Tucson, Arizona. However, with emerging cultural and societal circumstances, it is important to assess all of NOIRLab's host community programming to guarantee desired outcomes and effectively meet the needs of our local constituents.
In a normal year, more than 500 local residents, tourists, and students visit Gemini North on Maunakea to learn about science and technology in an environmentally responsible manner.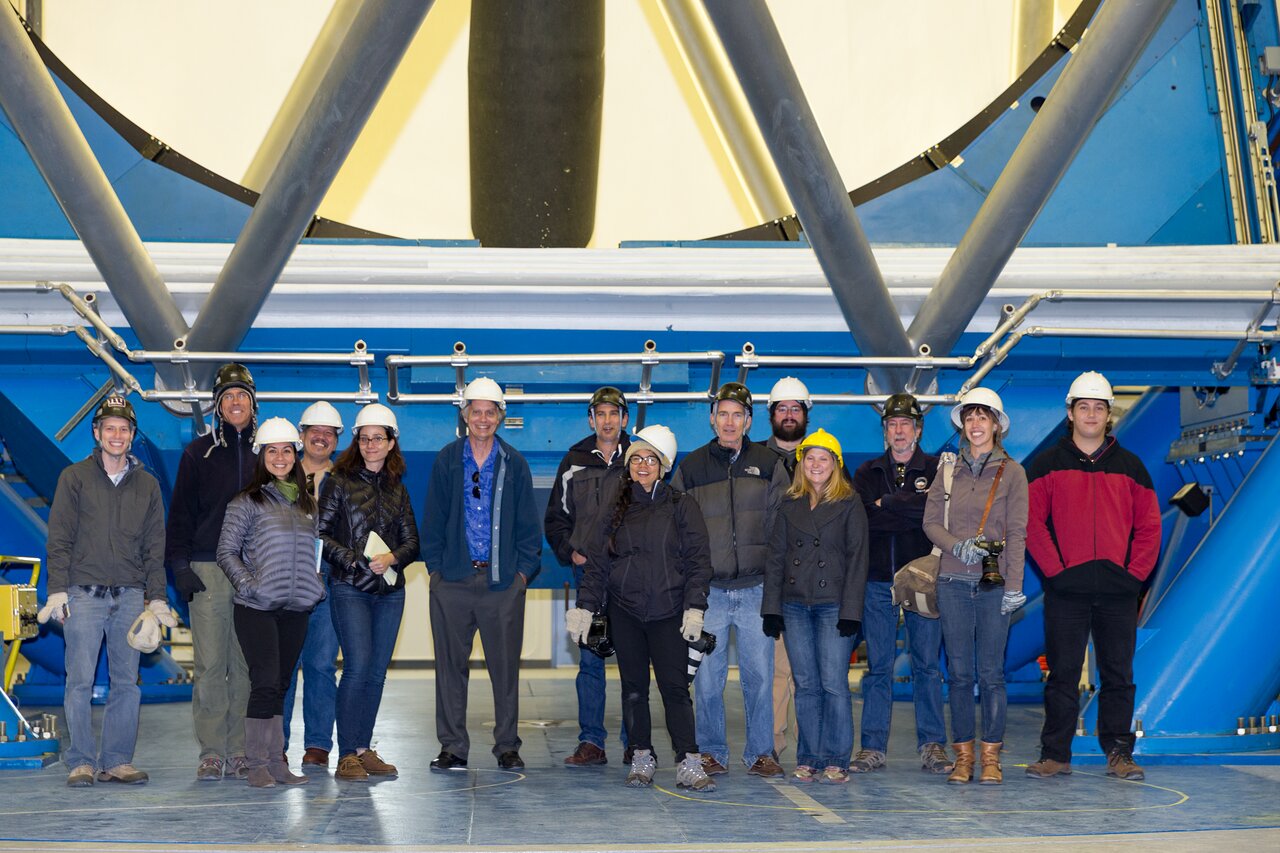 The Kama'āina Observatory Experience, presented by Maunakea Observatories and 'Imiloa Astronomy Center, is a free monthly community event, providing tours of Maunakea observatories that aim to inspire a passion for astronomy and an appreciation of the cultural and environmental future of Maunakea among Hawai'i residents.
In addition to meaningful interactions with our Hawai'i host and indigenous communities, a strong emphasis on the attentiveness of the aina and preserving the dark lani is of paramount importance to NOIRLab. In combination, we are committed to engaging the local Hawai'i workforce and providing quality opportunities for employment and advancement for locally hired staff (about 25% of NOIRLab's staff work in Hawai'i). Supporting this commitment to the local workforce, internships for local students are an important part of our staffing in Hawai'i.
It is estimated that NOIRLab's direct impacts on the economy in Hawai'i amount to approximately $12 million annually (2019 data).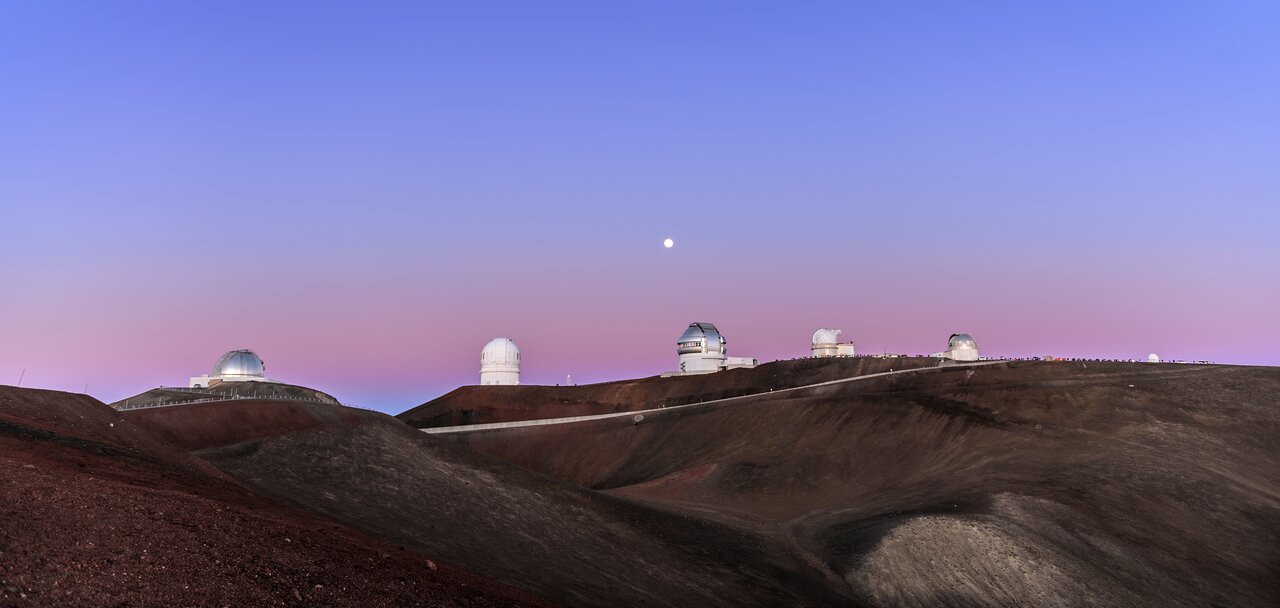 View of several of the telescopes on Maunakea. Construction of the first telescope on the site began in 1967 and it hosts multiple observatories which are operated by a variety of consortia of organizations spanning the globe. 
Read more about NOIRLab's broader impacts.
NOIRLab is operated by the Association of Universities for Research in Astronomy (AURA). AURA's role is to establish, nurture, and promote public observatories and facilities that advance innovative astronomical research. In addition, AURA is deeply committed to public and educational outreach, and to diversity throughout the astronomical and scientific workforce.