Public Visits
Coronavirus COVID-19 Measures at NOIRLab
Due to COVID-19 measures, all NOIRLab public visits and events are currently closed.
Kitt Peak Visitor Center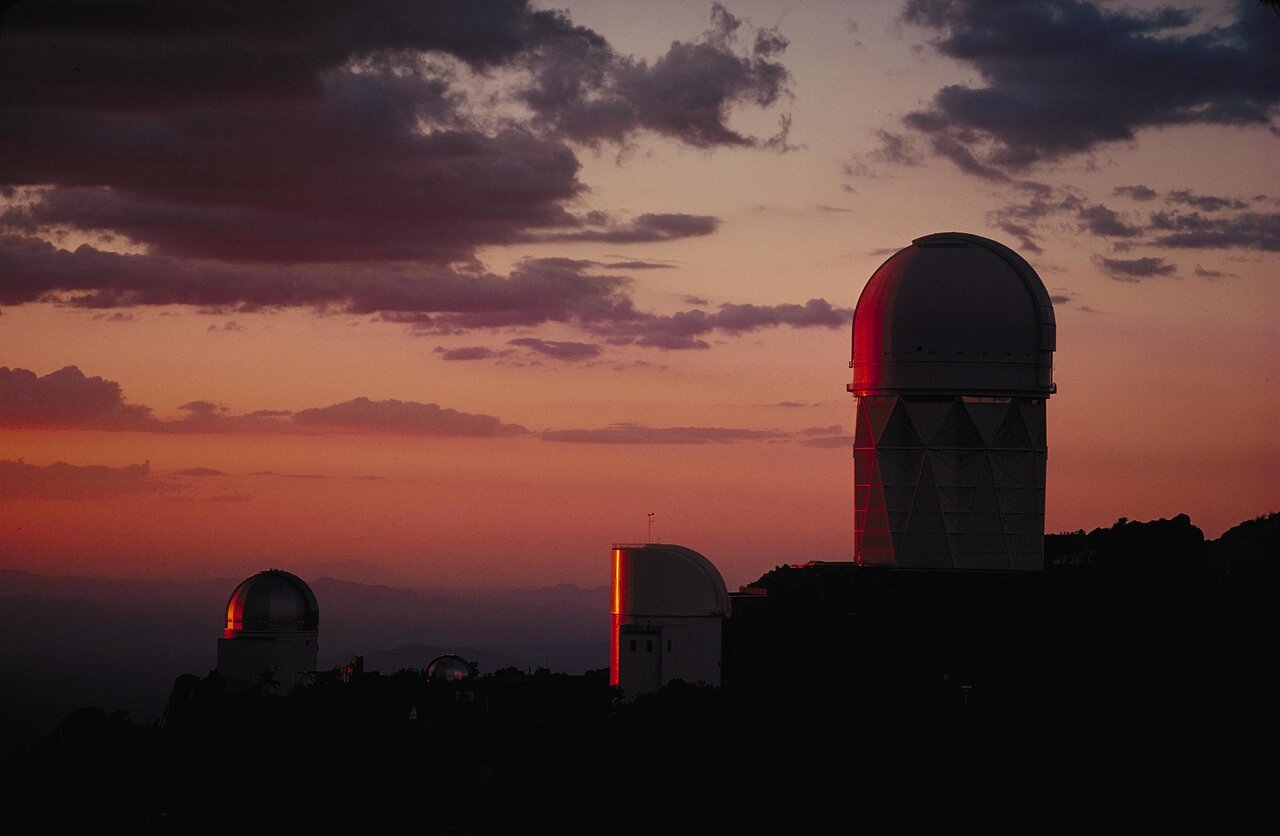 NOAO/NSF/AURA
Kitt Peak National Observatory, on the Tohono O'odham Reservation in Arizona, USA is home to one of the largest arrays of optical and radio telescopes in the world. Alongside its primary role of conducting ground-breaking astronomical research, Kitt Peak is also host to a Visitor Center where daytime guided tours and a variety of evening stargazing programs are available. Please note that no one may visit after dark for any purpose unless registered for one of our evening programs.
The Visitor Center is open from 9:00 AM to 3:45 PM for daytime visitors and volunteer-led tours. The Visitor Center is closed on Thanksgiving Day, Christmas Day, and New Year's Day. Sometimes it is closed as a result of unforeseen circumstances, such as environmental events, that are beyond control, so please check before ascending the mountain.
The Kitt Peak Visitor Center is your first stop on any visit and your springboard to informative daytime tours, nighttime stargazing and telescope viewing programs, fascinating exhibits, a terrific gift shop, and beautiful panoramic mountain top views!
Learn more about visit Kitt Peak Visitor Center here.
To explore VIP Program Tours and Events see here.
---
Cerro Tololo Inter-American Observatory

NOAO/NSF/AURA
Cerro Tololo (Chile) is open to the public every Saturday, weather permitting (except at Christmas and New Year's eve) For safety and security reasons, the number of visitors is limited to two groups of 40 people. One group meets at the gatehouse at 9 AM and the other at 1 PM. Because the number of visitors is limited, advance reservations are essential. During the tourist season from mid-December to March, reservations must be made several weeks in advance. To make reservations, call +51 2205 200. Permits must be picked up in La Serena before proceeding to the mountain. Access to the mountain is by private vehicles only; there is no public transportation. Permits are free and may be obtained from the Reception Desk in La Serena. Tours are conducted at no charge by a professional guide. Total elapsed time from leaving the gatehouse until returning to the highway is approximately three hours.
If you are visiting Chile from the US and would like to arrange a visit to Cerro Tololo, please contact the English-speaking receptionist by phone on +56 51 205 200 to make a reservation for a Saturday tour. Tours may be booked a month or more in advance and visitors need to arrange transportation separately.
---
Rubin Observatory

Vera C. Rubin Observatory/NSF/AURA
The Vera C. Rubin Observatory site at the summit of Cerro Pachón, Chile is currently under construction, hence Public visits to the site are not allowed.
On occasion, permission is provided to access the site. Without the "Pase de Ingreso" you will not be allowed to proceed to the summit. We recommend that you contact the Rubin site at least 3 months prior to your proposed visit date.
To visit the site please complete the form on this page and a member of the Rubin will get in touch with you.
---
Gemini Observatory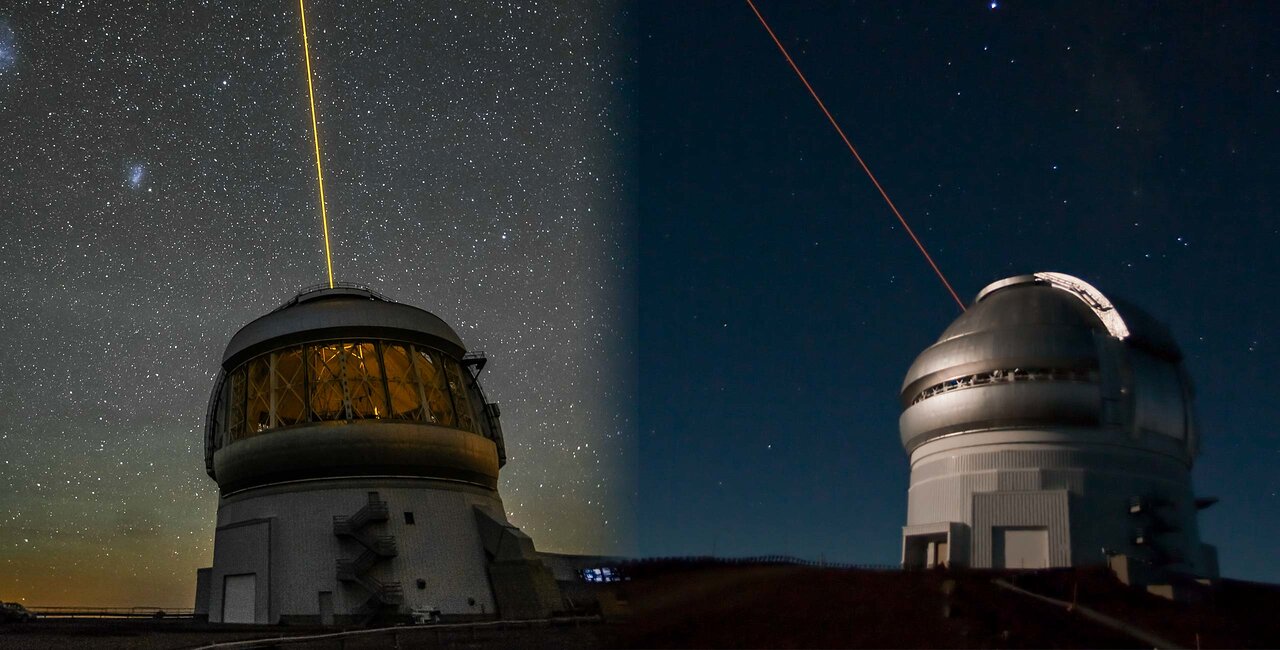 Gemini/NSF/AURA
The Gemini Observatory is an astronomical observatory consisting of two 8.1-meter telescopes, Gemini North and Gemini South, which are located at two separate sites in Hawaii and Chile, respectively.
Gemini makes every effort to accommodate teacher/student groups and professionals involved in activities related to astronomical research/engineering.
Visit Gemini North (Hawaii): A minimum of one month's notice is necessary for all tour requests and we are not permitted to provide tours for commercial (for-profit) groups. Gemini cannot provide transportation. Other restrictions may apply (such as age and health).
Request a visit to the Gemini Observatory – North here.
Visit Gemini South (Chile): If you suffer from a pre-existing disease that is exacerbated by altitude, we recommend reevaluating your visit to the telescope, since it is at an altitude of 2,700 meters above sea level. In order to offer you a favorable experience, we ask you to plan your visit in advance to ensure the requested quota. For your convenience, the tours are held on Friday mornings. Due to weather and engineering work at the observatory, it is not possible to make visits between May 31 and September 1.
Request a visit to the Gemini Observatory – South (en Español) here.