Evryscope-South Telescope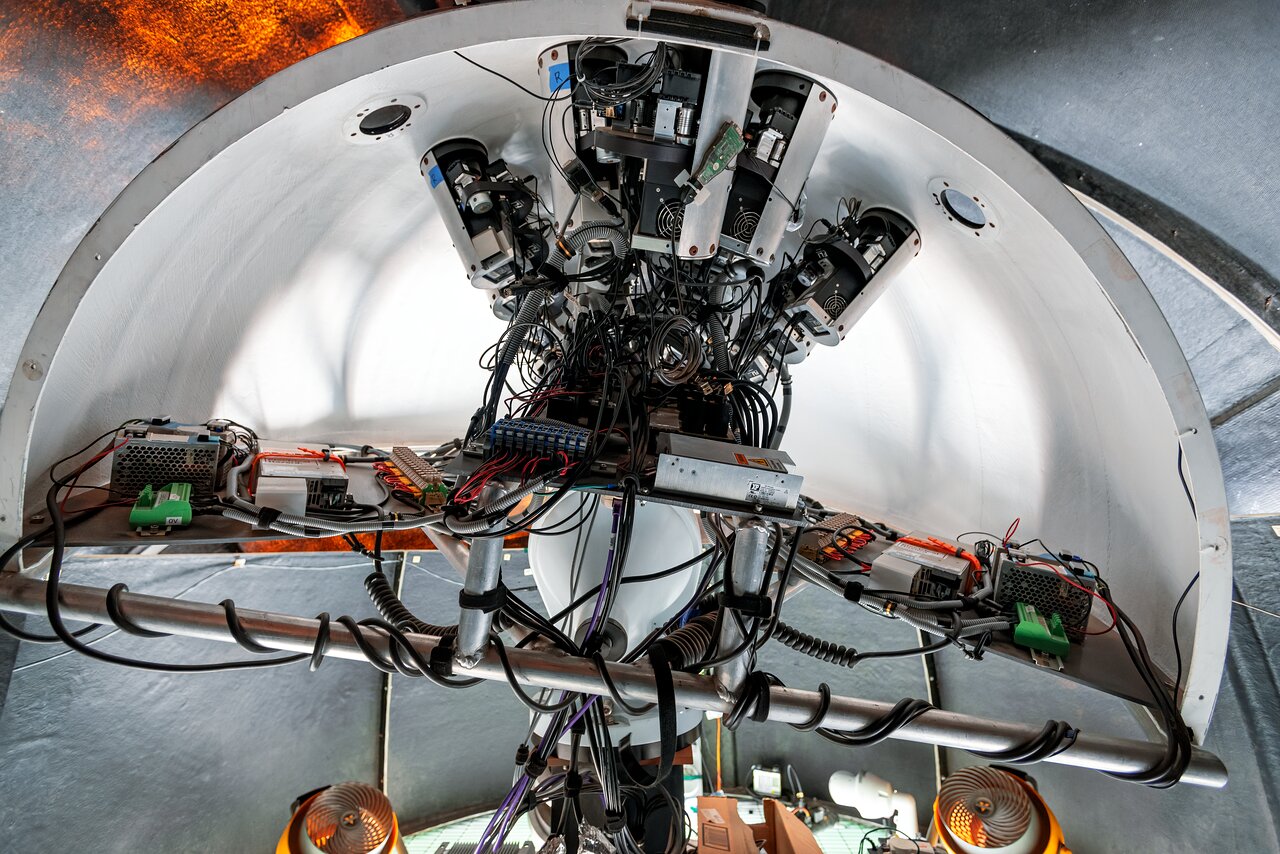 The Evryscope is a telescope array designed to open a new parameter space in optical astronomy, detecting short timescale events across extremely large sky areas simultaneously. The system averages 5000 images per night with ∼300,000 sources per image, and to date has taken over 3 millions images, totaling 250TB of raw data. The Evryscope consists of an array of 22 telescopes, which aims to find the rare events that require all-sky monitoring, including transiting exoplanets around exotic stars like white dwarfs and hot subdwarfs, stellar activity of all types within our Milky Way, nearby supernovae, and other transient events such as gamma-ray bursts and gravitational-wave electromagnetic counterparts.
For scientists: More details can be found on the science page.
Evryscope-South Telescope
Status
Operational
Broad Science Goals
Evryscope's broad science goals are the research of exoplanets, stellar astrophysics, and transients.
Site
Cerro Tololo, Chile
Location Coordinates
30º 10' 04 S
70º 48' 19'W 
Altitude
2207 meters (7240 feet)
Enclosure
Single hemispherical enclosure (the "mush-room").
Type
Camera lenses
Optical Design
F1.4 lenses
Field of View
8150 square degrees
Diameter: Primary M1
0.061 meters
Material: Primary M1
 
Diameter: Secondary M2
 
Material: Secondary M2
 
Mount
equatorial mount
First Light Date
2015
Adaptive Optics
 
Images taken with the Evryscope-South Telescope
Link
Images of the Evryscope-South Telescope
Link
Videos of the Evryscope-South Telescope
Link
Press Releases with the Evryscope-South Telescope
Link
Please help us to complete this page by emailing information and corrections to info@noirlab.edu.