Travel Information AURA Recinto, La Serena
How to reach the AURA Recinto
The AURA Recinto is located at Avenida Juan Cisternas 1500, next to the campus of the University of La Serena. The compound (observatory headquarters, shops, and houses) was originally developed as the operational headquarters and living area for the staff of CTIO.

By Air
When arriving by plane at "La Florida" airport in La Serena, you can take a taxi to the AURA compound (directions in Spanish for the driver are given in the next paragraph). The cost from La Serena airport to the AURA compound is ~US$12 (7.000 CLP).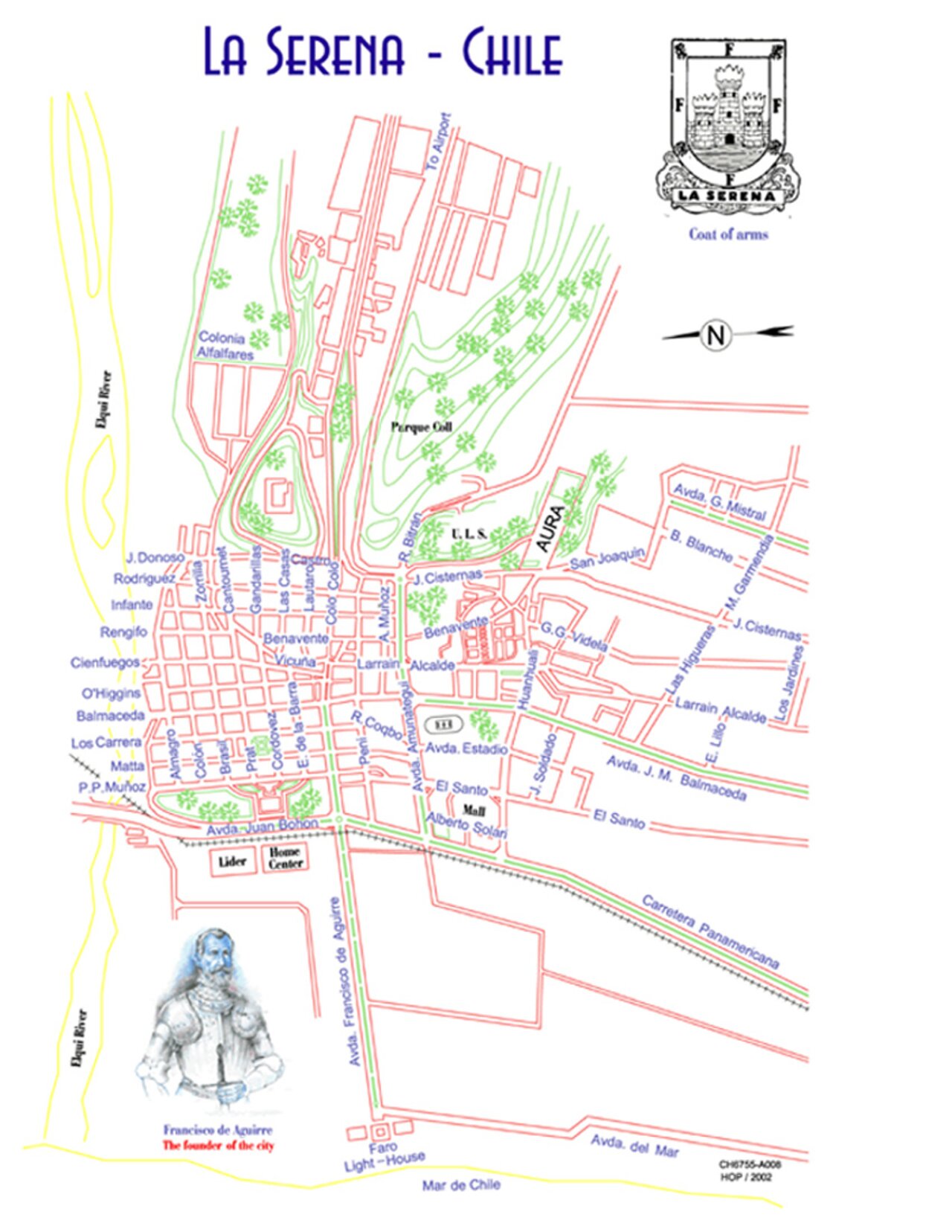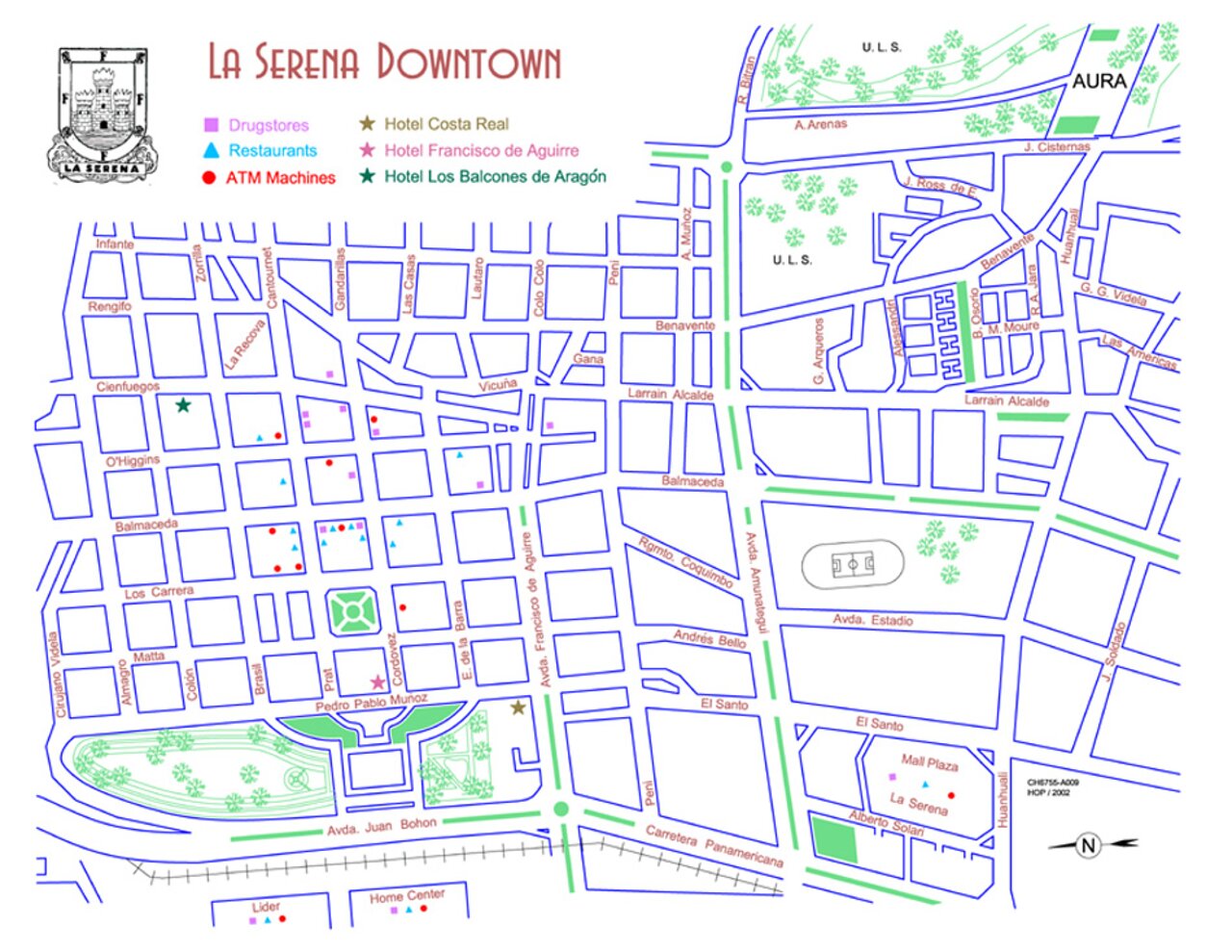 Please say: "Lléveme a las oficinas de AURA, o Cerro Tololo, están en Avenida Cisternas 1500, esquina de calle Huanhualí"
By Bus
If you arrive at the Terminal de Buses, (bus station) the taxi charge is ~US$ 6.00 (~4.500 pesos).
Our office hours are 8:30 am to 5:30 pm, when arriving within that time frame please come by Reception to get your envelope with motel key, visitor account and any other material/information we need to hand you. Should you arrive after office hours, this envelope will be at the main guard station on Cisternas street.
AURA Recinto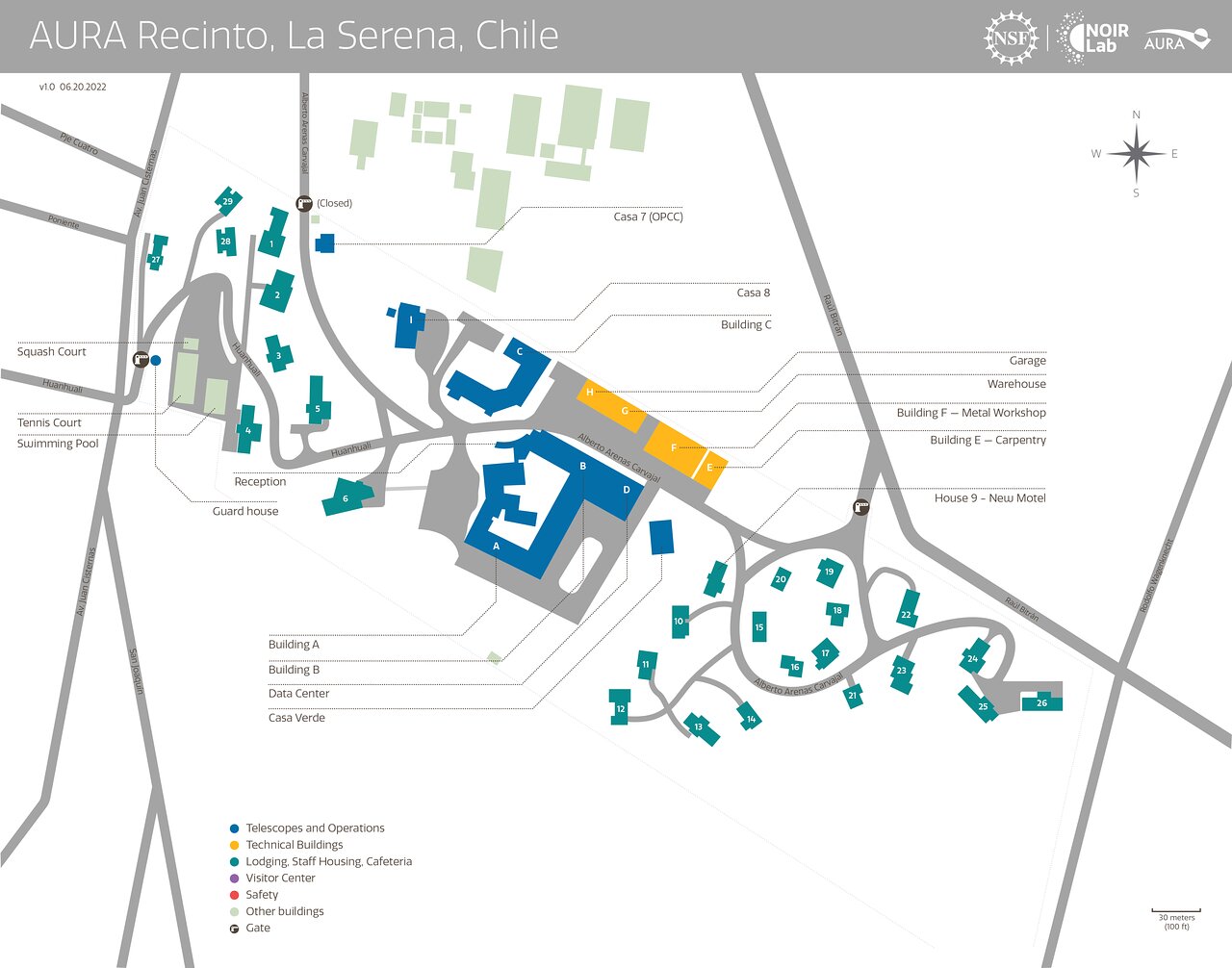 Accommodation in the AURA Recinto premises
AURA Compound Motel
Visiting observers can make use of the new AURA Compound Motel for overnight lodging in La Serena. To make a booking, the observer sends an accommodation request by email together with the credit card authorization form (or fax this to: +56 51 2 205 684). If available, confirmation of the room is sent by email to the observer, and the keys to the room along with keys to the building are left at the Recinto Reception front desk during normal working hours (or at the AURA gatehouse after working hours).
There is a large patio associated with the house, for which we will provide some furniture. In the longer term, we might fit 4 or 5 extra rooms in the back of the garden, depending on the demand for the hotel.
Visiting astronomers in transit to/from the mountains may request day use of the lounge and visitor bathroom at Casa 9 if they have a long wait for their flights.

For accommodation downtown La Serena please contact:
Lucia Medina (Visitor/Observer support)
lucia.medina@noirlab.edu
+56 512 205601
Ximena Herreros (Visitor/Observer support)
ximena.herreros@noirlab.edu
+56 512 205215
Food La Serena