RASICAM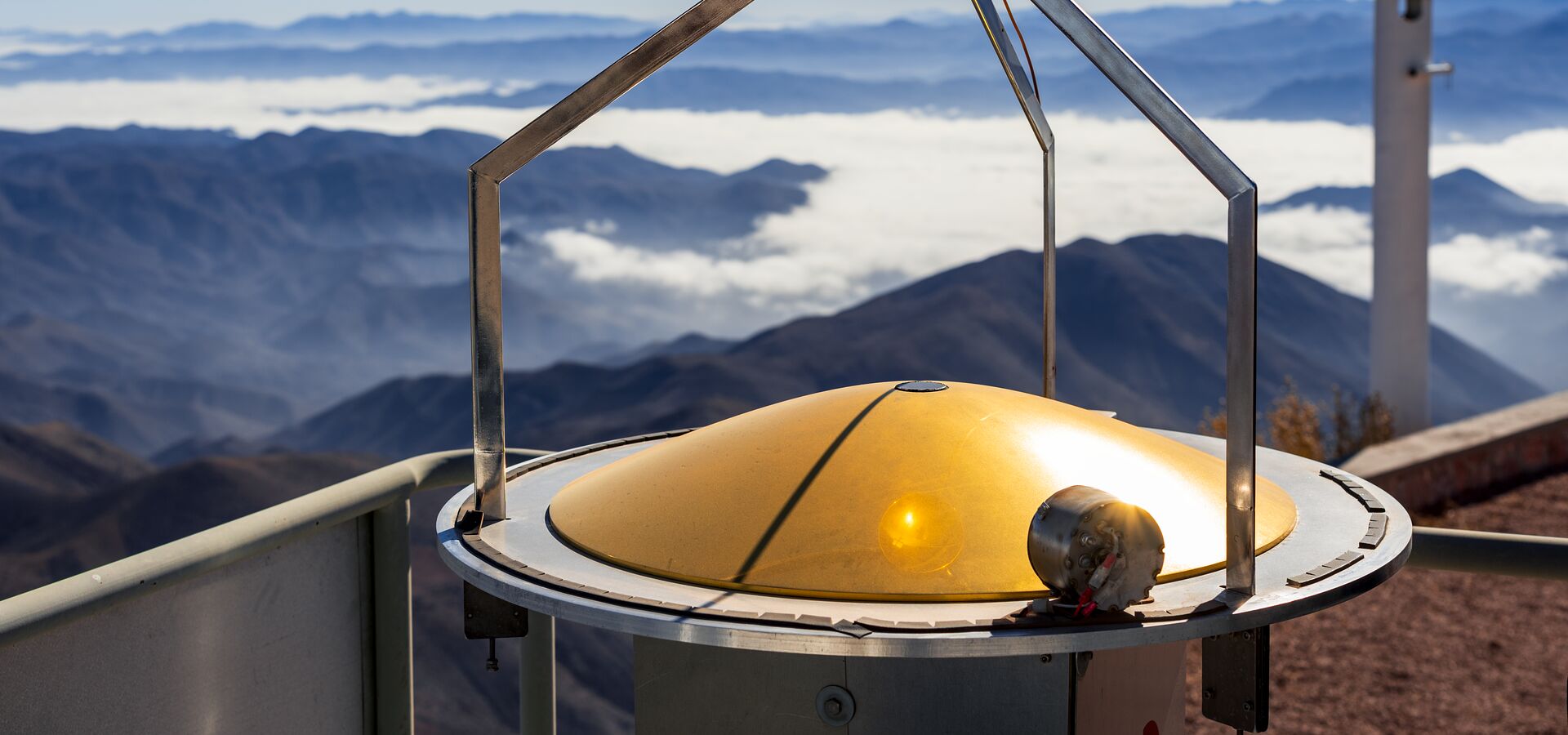 As a radiometric all-sky infrared camera (RASICAM) is optimized to detect the position, motion and optical depth of thin, high (8-10 km) cirrus clouds and contrails by measuring their apparent temperature above the night sky background. The camera system utilizes a novel wide-field equi-resolution catadioptric mirror system that provides sky coverage of 360º in azimuth and 14-90° from zenith.
RASICAM
Name(s)

RASICAM (Radiometric All-Sky Infrared CAMera)

Status

Operational

Broad Science Goals

Allow automated real-time quantitative assessment of night sky conditions for the Dark Energy Camera (DECam)

Site

Cerro Tololo, Chile

Location Coordinates

30º 10' 04.33"S

70º 48' 19.36"W

Altitude

2204 meters (7230 feet)

Enclosure

Fiberglass cone

Type

Infrared camera (9.81μm to 12.45 μm)

Optical Design

Catadioptric

Field of View

152 degrees, 360º in azimuth and 14-90° from zenith.

Diameter: Primary M1

0.6 meters

Material: Primary M1

Aluminum

Mount

None

First Light Date

2011

Adaptive Optics

None

Images taken with RASICAM 

Link

Images of RASICAM

Link

Videos of RASICAM

Link

Press Releases with RASICAM

Link
Please help us to complete this page by emailing information and corrections to info@noirlab.edu.