ASAS-SN 2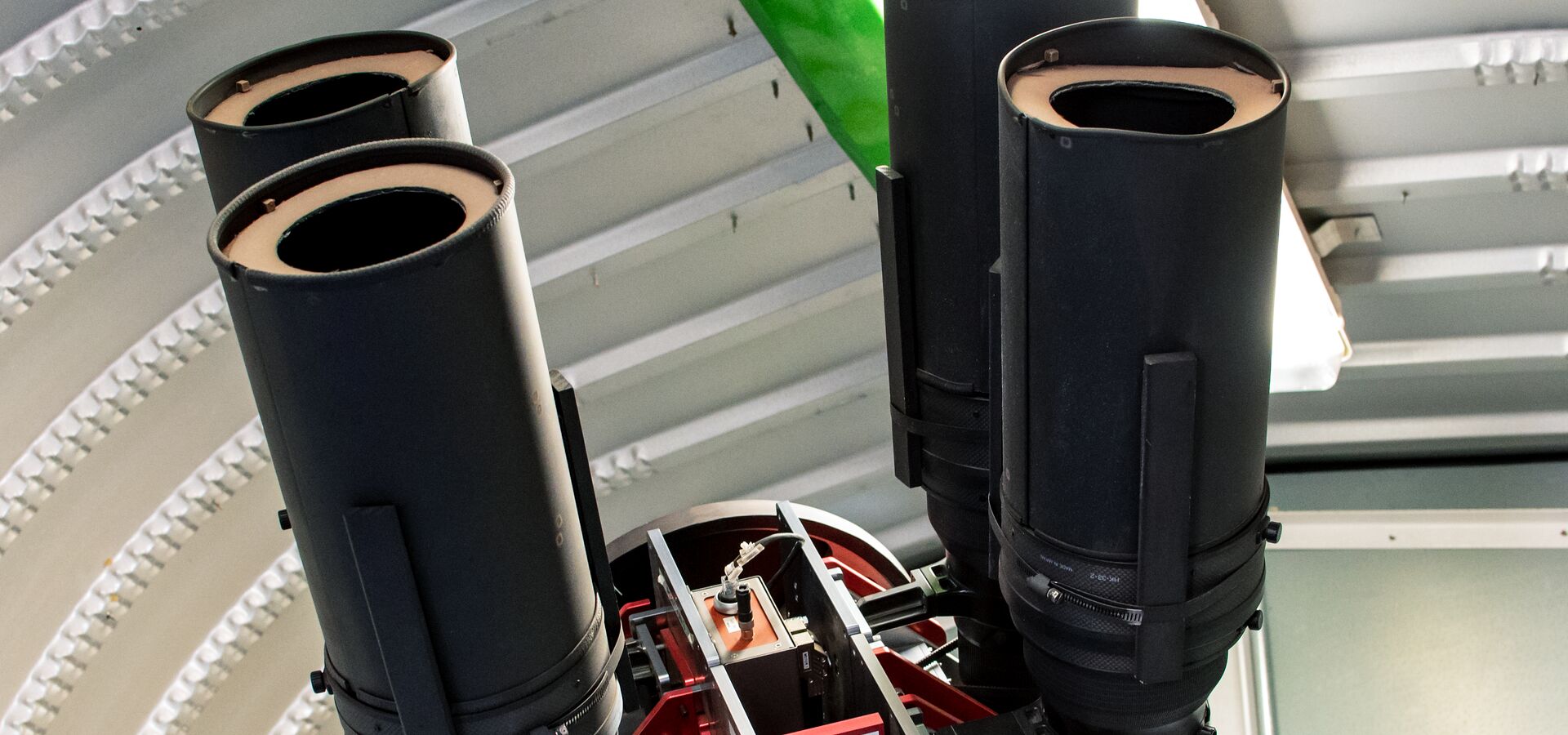 The All-Sky Automated Survey for Supernovae project (ASAS-SN) currently consists of 24 telescopes, distributed around the globe. ASAS-SN is a wide-field photometric survey that monitors the entire night sky using telescopes located in both hemispheres. ASAS-SN project has discovered more than 1000 supernovae (2019).

Read more on this page.
ASAS-SN 2
Name(s)

ASAS-SN 2 (Cassius)

Status

Operational

Broad Science Goals

Supernovae Survey
Transient phenomena: variable stars, NEO, comets, etc. 

Site

Cerro Tololo, Chile

Location Coordinates

30º 10' 04.33"S

70º 48' 19.36"W

Altitude

2163 meters (7100 feet)

Enclosure

Roof Clamshell, Aqawan A

Type

Optical 

Optical Design

Nikon telephoto f400/2.8

Field of View

4.5 deg2

Diameter: Primary M1

0.14 meters (4 x 14 cm telescopes)

Material: Primary M1

 

Mount

Equatorial C-ring

First Light Date

2015

Adaptive Optics

None

Images taken with ASAS-SN 2 

Link

Images of ASAS-SN 2 

Link

Videos of ASAS-SN 2 

Link

Press Releases with ASAS-SN 2 

Link
Please help us to complete this page by emailing information and corrections to info@noirlab.edu.