Andes Lidar Observatory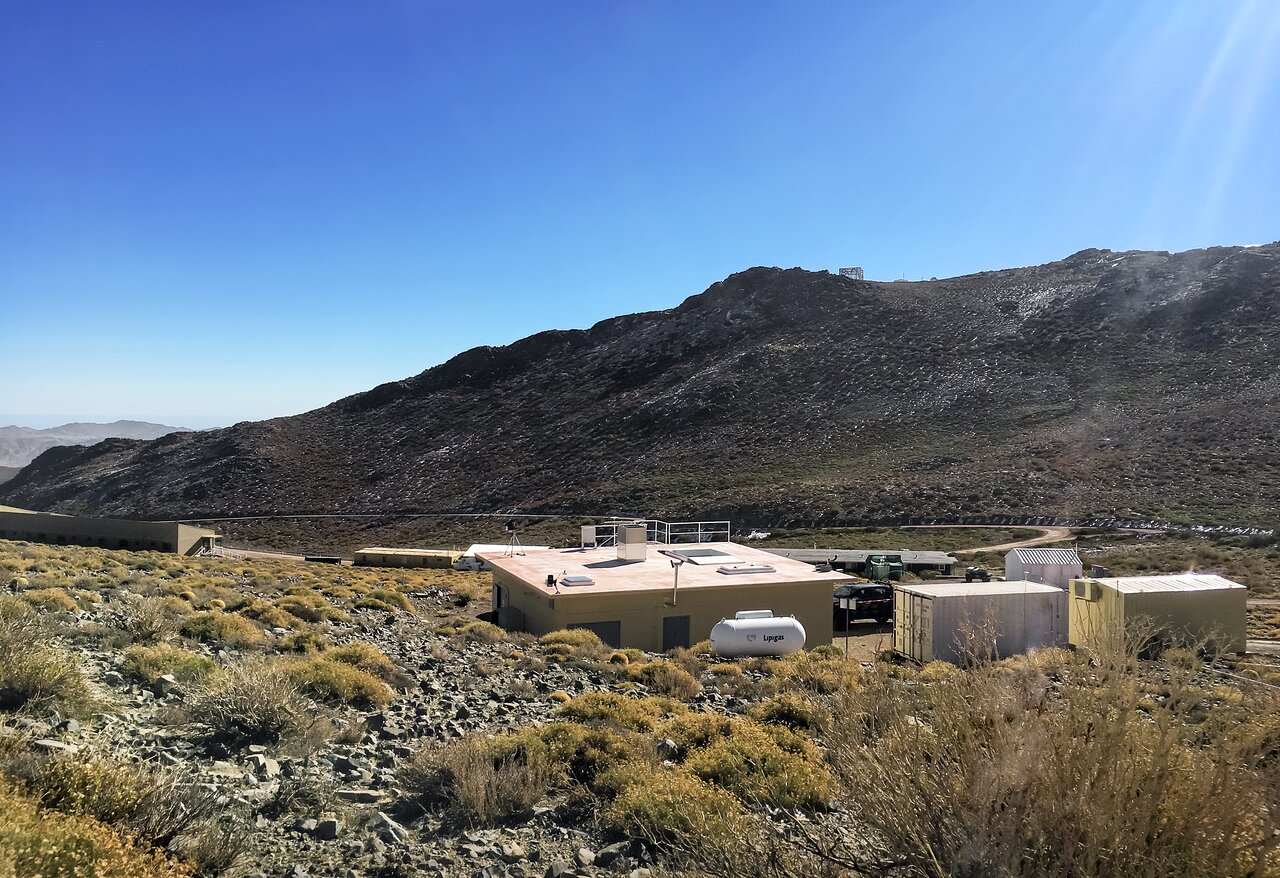 The Andes Lidar Observatory is a National Science Foundation Upper Atmosphere Facility located on Cerro Pachón in Chile. Its main mission is to make detailed measurements of the upper atmosphere (80 to 110 km) above the Andes, with a suite of ground-based remote sensing instruments. 
This observatory houses several passive optical instruments, including a Mesosphere Temperature Mapper, an Infrared Imager, a near-infrared All Sky Imager, and a meteor radar. 
For scientists: More details can be found on the science page.
Andes Lidar Observatory
Name(s)
Andes Lidar Observatory
Status
Operational
Broad Science Goals
The data collected at ALO are being used for a broad range of scientific research. This includes characterization of gravity waves, planetary waves, gravity wave-tide interactions, instability processes and gravity wave breaking, atmospheric composition, gravity wave flux, eddy flux and turbulence diffusion.
Site
Cerro Pachón, Chile
Location Coordinates
30º 15' 06.37'S
70º 44' 17.50'W 
Altitude
2737 meters (8980 feet)
Enclosure
N/A
Type
Passive Optical instruments
Optical Design
N/A
Field of View
N/A
Diameter: Primary M1
N/A
Material: Primary M1
N/A
Diameter: Secondary M2
N/A
Material: Secondary M2
N/A
Mount
N/A
First Light Date
2009
Adaptive Optics
N/A
Images taken with the Andes Lidar Observatory
N/A
Images of the Andes Lidar Observatory
Link
Videos of the Andes Lidar Observatory
Link
Press Releases with the  Andes Lidar Observatory
Link
Please help us to complete this page by emailing information and corrections to info@noirlab.edu.