Dr. Jack Harvey Awarded George Ellery Hale Prize
31 May 1999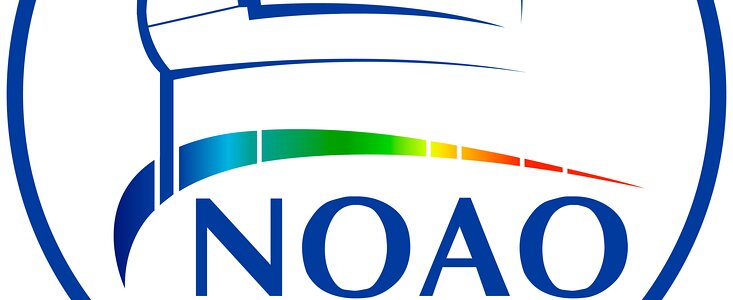 Dr. John W. (Jack) Harvey, astronomer at the National Science Foundations National Solar Observatory (NSO) at Kitt Peak, Arizona, has been awarded the prestigious George Ellery Hale Prize by the American Astronomical Society in recognition of his "outstanding contributions to the field of solar astronomy over an extended period of time".
During his 30-year career with the Observatory, Jack Harvey has been involved in most forefront areas of solar observational astronomy. His own research investigates small-scale magnetic fields and motions on the solar surface, leading to an increased understanding of the solar interior. He is widely known and respected not only as a brilliant solar astronomer, but as an innovative and successful designer of scientific instruments.
Jack was responsible for initiating the instruments for the highly successful GONG (Global Oscillation Network Group) Project, which monitors oscillations on the solar surface from a six-station network of observing sites around the Earth. GONG observing sites are situated so that "the Sun never sets on GONG", allowing nearly continuous observations of the Sun's "five-minute" oscillations. Jack has also been a team leader on a number of very productive South Pole observing expeditions, where the Sun sets only once a year, and has a mountain in Antarctica named after him.
His dedication to the operation of the NSO Kitt Peak Vacuum Telescope since its inception in 1973 has produced the most complete high-resolution daily record of solar activity in existence, widely used by scientists to monitor solar activity and predict its effect on space weather and the Earth. The innovative successor to the Vacuum Telescope, SOLIS (Synoptic Optical Long-term Investigations of the Sun), was conceived by a team lead by Jack who now serves as the SOLIS Project Scientist. This project is being funded by the National Science Foundation.
The Hale Prize will be awarded to Dr. Harvey at the 194th meeting of the American Astronomical Society (AAS) taking place in Chicago, IL, 30 May - 3 June, 1999. Dr. Harvey is being recognized for his "fundamental contributions to our understanding of the nature of solar magnetic fields and of the internal structure of the Sun through helioseismology, for his development of innovative solar instrumentation, and for his selfless and untiring service to the solar physics community."
Notes
The National Solar Observatory is one of four divisions of the National Optical Astronomy Observatory (NOAO). NOAO is operated by the Association of Universities for Research in Astronomy (AURA), Inc., under cooperative agreement with the National Science Foundation.
Contacts
Suzanne Jacoby
NOAO Press Officer
Tel: (520) 318-8364
Email: sjacoby@noao.edu
Dr. Mark Giampapa
NSO Deputy Director
Tel: (520) 318-8236
Email: mgiampapa@noao.edu
Dr. Jack Harvey
SOLIS Project Scientist
Tel: (520) 318-8337
Email: jharvey@noao.edu
About the Release
| | |
| --- | --- |
| Release No.: | noao9905 |
| Legacy ID: | NOAO 99-05 |
| Facility: | CTIO GONG |
---