Summer Fun: Adventures in the Solar System
---
Monday, 27 June 2022 3:30 p.m. — 4:30 p.m. MST
Your time: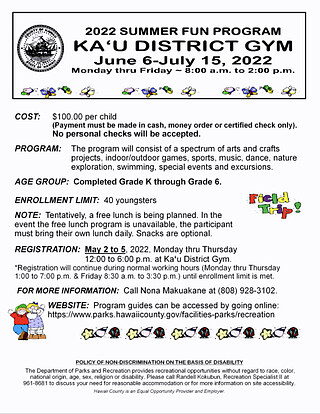 Ka'u District Gym 96-1149 Kamani Street, Pāhala, HI 96777
Community Outreach
Jameeka Marshall (NOIRLab)
During this summer fun community event, students will participate in a solar system distance scale activity, learn about related NOIRLab science, and have a virtual tour of Gemini Observatory. Each participant will receive an astrokit containing resources related to Hawaiian cultural astronomy, NOIRLab Science Knowledge cards, and beautiful astronomical images. This is an invitation only event.