Rubin Digest 13 April 2021
13 April 2021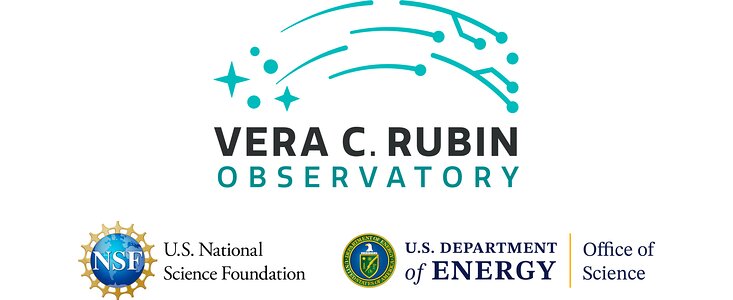 PROJECT & SCIENCE NEWS
Rubin Construction Project leadership has announced an update to the project schedule: Based on currently available information, it's expected that regular survey operations for Rubin Observatory will not begin before October 2023. We acknowledge that this announcement is disappointing, and we appreciate the patience and flexibility of our community and supporters as we continue to clarify the impact of COVID-19 on our construction effort. Additional details will be provided as they are available.
The Survey Cadence Optimization Committee (SCOC) would like to issue a reminder of the upcoming April 15th deadline for Cadence Note submission. More information is available on lsst.community.org.
A new video, a compilation of on-sky images taken by the Rubin Observatory Auxiliary Telescope (AuxTel) spectrograph during a March observing run, is available in the Gallery. Read more about how these image animations are helping to test and refine AuxTel hardware and software in this recent news item. 
The Coquimbo region of Chile (which includes La Serena), re-entered "Stage 1" restrictions after an increase in COVID-19 cases. Residents are required to quarantine during the week, and access to the summit has again been reduced. Rubin leadership is coordinating with AURA to maintain as much of a presence on the mountain as possible, with a focus on safety and high-priority activities. Rubin is adhering to a detailed Covid Exposure Prevention Plan (CEPP) to ensure that the health and safety of personnel is the highest priority. 
Progress is still being made on the summit despite the restrictions, including the arrival of the Dome bridge crane which will be installed this month. Inside the facility, the deployable platforms that will be used to access the camera have been installed on the Telescope Mount Assembly (TMA). Recent photos are available in the Gallery.
Staff highlights for April have been published on the Rubin website; read about Rodrigo Rojas Diaz, Suzanne Jacoby, Carol Reynolds, Dan Taranu, and Christopher Mendez at this link. 
Operations Updates
After an extensive (and COVID-extended) process, the review of the 2020 international in-kind proposals has been completed. The outcome of the review was, for each proposed contribution, a recommendation to accept, reject, or accept with modifications, accompanied by review comments. These reports were transmitted to the proposal teams on schedule in early March. Since then the Rubin In-kind Program Coordinators (IPCs) have been busy working with the proposal teams to implement the changes requested. More details are available on lsst.community.org.
Personnel Announcements
Current open positions with Rubin Observatory are listed on the hiring website.
Info for Project Members
A Rubin Observatory all-hands meeting was held on April 8th. Topics discussed included recent construction progress, updates to the project schedule, and a report from the Workplace Culture Advocates. A recording of the meeting will be available on Docushare soon. 
Upcoming Meetings with Rubin Observatory Involvement
(those with asterisk* are LSSTC funded):
2021
April 13-15: LSSTC Enabling Science 2020 Broker Workshop, Part II*, Virtual
April 13-15: On the Future of Data Centers and eScience Institutes, Celebrating LIneA's 10th Anniversary*, Virtual
May 4-6: AURA Management Council for Rubin (AMCR) Meeting, Virtual
June 7-10: Statistical Challenges in Modern Astronomy VII, Virtual
July 19-23: Dark Energy Science Collaboration (DESC) Meeting, Virtual
August 9-13: Rubin Project and Community Workshop (PCW) 2021, Virtual