rubinann17019 — Announcement
Rubin Digest 29 August 2017
29 August 2017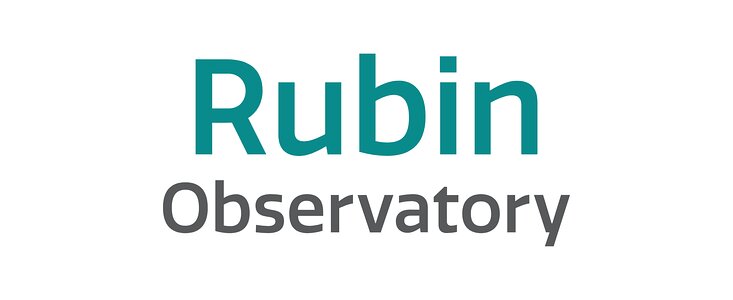 Project & Science News
LSST 2017 wrapped up on August 18th, ending a productive week of presentations, conversations, and collaboration. Over 260 participants gathered for the traditional group photo, and plenary slides have been linked to the workshop agenda.
The LSST Project Science Team is hosting a series of presentations for Science Collaboration Chairs based on topics requested by the Chairs. These presentations have been linked to our public website For Scientists page; new talks will be uploaded as they become available.  If you are in a Science Collaboration and are interested in a specific topic, please get in touch with your Chair.
Two talks on LSST are scheduled for October 16 2017 at the Division for Planetary Sciences (DPS) meeting: one is on LSST as a NEO Discovery Machine, and another is on LSST Data Products and Tools for Solar System science. Meg Schwamb and David Trilling, co-chairs of the LSST Solar System Science Collaboration, are also hosting a workshop titled LSST and the Solar System on Thursday, October 19th, from 4:30 - 6:30 p.m.
Save the date: The next "A Day in the Life" video is scheduled for Thursday, Sept. 14th. Everyone working on LSST will be asked to submit a photo taken during that workday for inclusion in the video. Details for how to submit your photos will be announced soon. The first "Day in the Life" video can be viewed in the LSST Gallery.
LSST congratulates several of its team members for receiving 2017 AURA Service Awards for exemplary work on the LSST project; award winners were recognized at an event in Tucson on August 2nd. Individual awards were presented to Telescope and Site Optics Engineer Constanza Araujo, and Systems Engineering Manager Brian Selvy. A team award also went to the LSST/AURA Summit Construction Team, made up of members Eduardo Serrano, Jaime Seriche, Freddy Munoz, Jorge Flores, Sandra Romero, and Jeff Barr.
An LSST Telescope and Site team visited the Primary/Tertiary Mirror (M1M3) storage site at Tucson International Airport in early August to open the storage container and inspect M1M3 in order to plan and prepare for upcoming hardware and electrical integration activities. Read more about the visit in a recent blog post.
Summer Daylight Saving Time occurred in Chile at midnight on Saturday, August 12th, when clocks in Chile were moved forward one hour.
Corporation News
Version 1.0 of the LSST Galaxies Science Roadmap, authored primarily by members of the LSST Galaxies Science Collaboration, has been completed and can be found at this link. The Galaxies Science Roadmap identifies preparatory science tasks for the LSST community related to galaxy formation, dark matter, and supermassive black holes. It is intended to be a helpful organizational document for scientists interested in LSST for extragalactic science beyond dark energy studies.
The LSSTC Enabling Science 2018 Call for Proposals (login required) is now open. Funding will be allocated to support programs in the following categories:
Helping the community prepare to maximize the science impact of LSST
Funding workshops, schools, and internships to engage and train future users of LSST
Supporting Science Collaborations in their planning and preparations for data
LSSTC Student Internships and Travel to LSST 2018
More information about LSSTC supported activities can be found here. Proposals should be submitted to lsstc@lsst.org by Monday, December 18, 2017.
Personnel
Andrew Heyer joined the LSST Telescope and Site (T&S) Software team as a Software Analyst on August 7th. Andrew will be supporting the development of the LSST Scheduler.
Brian Stalder joined the Systems Engineering & Commissioning Team on August 7. Brian will assist in the planning, development and conduct of LSST Commissioning. He will also work in Chile to carry observations and analyses needed for the commissioning effort.
The LSST Data Management Group is soliciting applications for the position of Lead LSST Data Management Scientist (project title of LSST DM Subsystem Scientist DMSS), within the LSST Leadership Team at the LSST Project Office (Headquarters) in Tucson, AZ.
Want to spice up your work wardrobe with some team spirit? You can purchase LSST gear at our online Land's End logo store. If you act fast, you can use code EMSAVE20 to save 20% on your order; offer ends 8/31.
Upcoming Meetings with LSST Involvement
(those with asterisk* are LSSTC funded):
2017
August 21-29: La Serena School for Data Science*
September 6 – 8: NSF/DOE Joint Status Review, Tucson, AZ
September 14 – 15: AURA Management Council for LSST (AMCL) Meeting, Tucson, AZ
September 20-22: NSF Site visit, La Serena, Chile
September 26-28: Education and Public Outreach (EPO) subsystem review, Tucson, AZ
October 19, 4:30-6:30 pm: LSST and the Solar System Workshop at the 49th American Astronomical Society's Division for Planetary Sciences (DPS) meeting, Provo, UT
October 22-26: Astronomical Data Analysis Software and Systems (ADASS) Conference, Santiago, Chile
October 26-28: Society of Women Engineers WE17 Conference, Austin, TX
October 27-29: International Virtual Observatory Alliance (IVOA) meeting, Santiago, Chile
November 30 - December 1: AURA Workforce & Diversity Committee (WDC), Baltimore, MD
2018
January 8-12: American Astronomical Society (AAS) 231st Meeting, National Harbor, MD
January 10: LSST Town Hall at AAS 231, 7:30 pm
February 5: Dark Energy School, SLAC, CA
June 10-15: SPIE Astronomical Telescopes and Instrumentation Meeting, Austin, TX