rubinann16036 — Announcement
Rubin Digest 30 September 2016
30 September 2016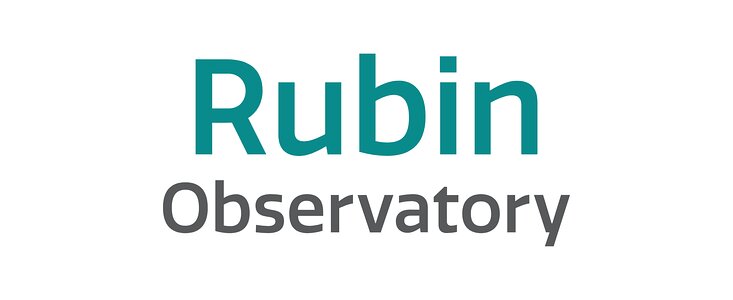 Project News
Building the LSST takes a lot of engineering and steel, much of which is coming together in Tucson, AZ.  A variety of local vendors, from the heavy-metal experts at CAID Industries to the electronics assemblers at Beacon Group, have a piece of the action.  Read how LSST contributes to the local economy in this September 25th Arizona Daily Star article.
The LSST Project's second project capturing a "Day in the Life of LSST Construction" will take place on October 20, 2016.  Our previous production from March 2016 can be seen here, showing the variety of skills that goes into building the LSST as well as the people who do the work. 
LSST Systems Administrator Iain Goodenow will be out of the office the entire month of October, and not available by phone or email.  During October and always, remember to send email to lsst-sysadmins@lsst.org rather than a specific individual for any IT issue or inquiry. 
Project Manager Victor Krabbendam and Project Controls Specialist Kevin Long are on their way back from Chile, having spent a week interacting with NSF representatives, on-site vendors, and all 11 members of the local staff in the LSST Chile office. 
This week's Telescope Mount Assembly Test Verification Review included a project milestone:  the first "official" integration of a vendor subsystem with the LSST visit-simulator controls software, the software that instructs the telescope to move to a new location on the sky.  Read more here. 
Personnel News
Ellen Bechtol has joined LSST as the EPO Evaluation Specialist in the Tucson Project Office.  She will routinely evaluate the EPO program for efficiency, effectiveness, and appeal as well as assist with EPO program development.  Ellen holds an M.A. in Museum Studies from John F. Kennedy University and is coming to us from Madison, Wisconsin where she was serving as Interim Director of the Madison Science Museum and providing EPO evaluation for the Wisconsin IceCube Particle Astrophysics Center (WIPAC), among other projects.
Keith Bechtol has joined the Project Office as an Associate Scientist.  Keith will support Project science activities, including commissioning, and will also collaborate with Deputy Director Beth Willman and Research Associate Jeff Carlin on pre-cursor LSST science investigations.  Keith's background is in particle astrophysics.  He has also played a leadership role in the discoveries of new Milky Way dwarfs with the Dark Energy Survey data. Keith joins our team from a John Bahcall Fellowship at WIPAC.
Joshua Meyers has joined the LSST DM team at Princeton as part of Princeton West. Josh was a postdoc in Pat Burchat's group at Stanford before he joined Princeton a couple of weeks ago and will now be working in DM's Data Release Processing (DRP) group with Jim Bosch and Robert Lupton, under the watchful eye of John Swinbank. He's currently thinking about point-spread function estimation, and collaborating with the DES team who are wrestling with some of the same problems -- but who knows what his future holds?
Tom Markiewicz has joined the camera team at SLAC to support the science sensors procurement and sensor acceptance. Tom joins the team from the SLAC accelerator directorate.
Upcoming Meetings with LSST Involvement
(those with asterisk* are LSSTC funded):
2016
September 27 – 29: AURA Board Meeting, Boulder, CO
October 3-4: NEO Survey Workshop *, University of Washington, WA
October 5-6: Face-to-Face LSSTC Board Meeting* in Tucson, AZ
October 16 – 21: LSST Workshop and Solar System Science Collaboration Meeting @ DPS 48 / EPSC 11, Pasadena, CA
October 27 - 29: Society of Women Engineers Meeting, Philadelphia, PA
November 7 – 9: LSST Operations Plan Review, Tucson, AZ
November 7-11: LSST DESC Hack Week *, Carnegie Mellon University, Pittsburgh, PA
November 16-18: Preparing for Supernova Science in the LSST Era: A Kick-Off Workshop *University of Pittsburgh, PA
December 1-2: Precision Astronomy with Fully Depleted CCDs*, BNL
December 12 - 13: Towards Science in Chile with the LSST 2016 *Viña del Mar, Chile
2017
January 3: ZTF Community Workshop at AAS 229*, Grapevine, TX
January 3: LSST AGN Science Collaboration Roadmap Development Meeting* AAS 229 Meeting; Grapevine, TX
January 3 - 7: AAS 229, Grapevine, TX.  LSST's Open House is 7:30 – 9:00p, on Wednesday, January 4th. 
February 2 – 3: AURA Management Council for LSST (AMCL) Meeting, Tucson, AZ
February 13-17: DESC Meeting, Dark Energy School, and Hack Day*, SLAC National Accelerator Lab
March 15 - 17: Supernovae Workshop *, Northwestern University, IL
April 3-7: LSST DESC Hack Week *, Fermi National Accelerator Laboratory
May 22 – 25: Infrastructure for Time Domain Science in the Era of LSST, Tucson, AZ
July 10-14: DESC Meeting, Dark Energy School, and Hack Day*, Brookhaven National Lab
August 14 – 18: LSST 2017 Project & Community Workshop, Tucson, AZ