Kitt Peak to Host Special Evening Program for Deep Impact Comet Event on July 3
7 June 2005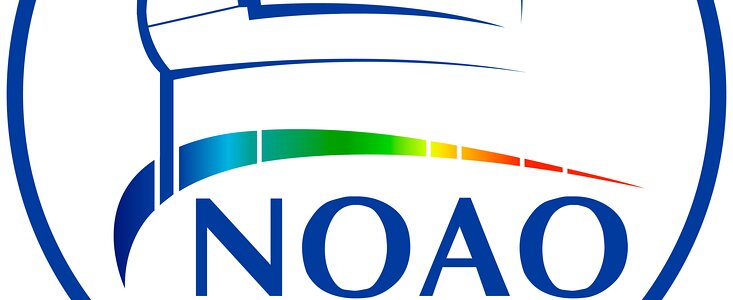 The Kitt Peak Visitor Center will host a special public program on July 3, 2005, the night of the expected encounter between the NASA Deep Impact spacecraft and Comet Tempel 1.
At approximately 10:52 pm Tucson time that evening, an 820-pound copper projectile released previously by the Deep Impact spacecraft is expected to be run over by the comet in a high-speed collision of about 23,000 miles per hour. Planetary scientists and astronomers hope that this energetic impact will create a fresh crater on the comet as large as a football stadium, exhuming the pristine ice within the comet. Remote measurements of the resulting plume of ancient icy material and the interior of the crater will be made by the main Deep Impact spacecraft and from telescopes at nearly every major ground-based observatory around the world that can see the amazing event, including Kitt Peak National Observatory.
Advance reservations are required for this paid program at the Visitor Center, which will run from 6 p.m. to approximately 1 a.m. The program will include a cookout dinner, popular-level lectures on comets and the Deep Impact mission by astronomers who have been observing the comet on Kitt Peak in support of the project's science goals, and telescope viewing of the comet and other astronomical objects throughout the evening, until about 90 minutes after the comet impact encounter. Although scientists are uncertain exactly what to expect, Comet Tempel 1 and its surrounding cloud of material may brighten visibly by several magnitudes over this period, according to recent estimates.
Contact the Kitt Peak Visitor Center at 520-318-8726 or kpinfo@noao.edu to make a reservation for the event, which is weather dependent and limited to 50 people (age 12 and up) at a cost of $45 per person.
More information
For more information about Deep Impact, visit the mission's Web sites at deepimpact.umd.edu and www.nasa.gov/deepimpact/.
Contacts
Douglas Isbell
Public Information Officer National Optical Astronomy Observatory
Tel: 520/318-8230
Email: disbell@noao.edu