Kitt Peak National Observatory to Host "Einstein Day" on March 12
15 February 2005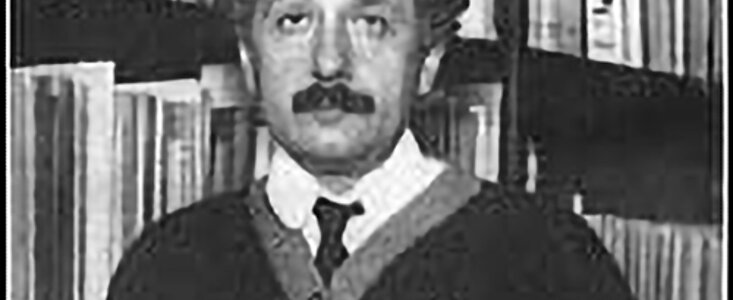 Advance reservations are required for this free daytime program, which includes: a special tour of the WIYN 3.5-meter telescope (normally closed to public visitors), solar viewing, hands-on science activities, and talks by the director of Kitt Peak National Observatory and a leading cosmologist from the University of Arizona's Steward Observatory about Einstein's continuing influence on astronomy. Einstein was born 126 years ago in Germany on March 14, 1879, so we will be having some early birthday cake in his honor as well!
The general public is invited to a special event at the Kitt Peak Visitor Center on Saturday, March 12, 2005, to celebrate the World Year of Physics and commemorate the birthday of Albert Einstein, the world-renowned physicist whose work published in 1905 earned him a Nobel Prize and led to a century of amazing progress in our understanding of matter and light.
The World Year of Physics is an international celebration of physics and its importance in our everyday lives, which is of extra practical importance to research facilities operated by the National Science Foundation, like Kitt Peak observatory. The year 2005 marks the 100th anniversary of Albert Einstein's "miraculous year" of 1905, when he published three important papers describing ideas that have since influenced all of modern physics: the behavior of microscopic particles that verified the concept of the atom; the physical size of molecules; and, the concept of light being composed of discrete particles (photons) rather than waves.
The International Union of Pure and Applied Physics declared the year 2005 as the World Year of Physics. Efforts to celebrate the year in the U.S. physics community are being led by the American Physical Society, the American Association of Physics Teachers, and the American Institute of Physics, under the theme "Einstein in the 21st Century."
More information
For more information on activities nationwide, see www.physics2005.org.
Contact the Kitt Peak Visitor Center at 520-318-8726 or KPinfo@noao.edu to make a reservation for the event, which is limited to 75 people.
Contacts
Douglas Isbell
Office of Public Affairs and Educational Outreach National Optical Astronomy Observatory
Tel: 520/318-8230
Email: disbell@noao.edu
Richard Fedele
Office of Public Affairs and Educational Outreach National Optical Astronomy Observatory
Tel: 520/318-8230
Email: rfedele@noao.edu