Guide to the Best Spanish Language Astronomy Education Materials Debuts at NOAO Web Site
5 January 2004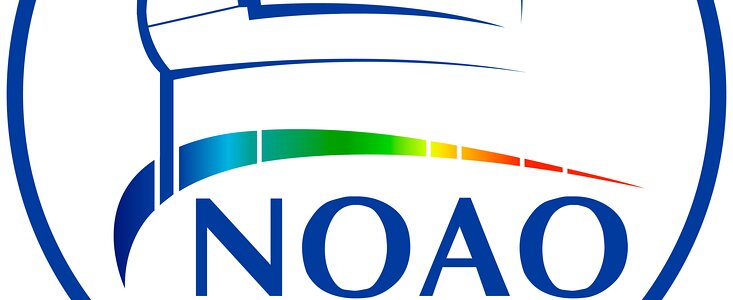 Where can you find the best advice on the most engaging astronomy-related books and teaching materials in Spanish?
The staff of the educational outreach group at the National Optical Astronomy Observatory often hears this question, given that NOAO is based in Tucson, Arizona, a city with many Spanish-speaking residents located only 100 kilometers from Mexico.
"We were surprised at how few resources were easily found when we did some basic Web searching," says Dr. Stephen Pompea, manager of science education at NOAO. "With assistance from the National Science Foundation, we set out to remedy this situation."
NOAO received a small supplemental grant from the NSF astronomy division in late summer 2002 to pursue a solution. The resulting NOAO Spanish Language Astronomy Materials Education Center site on the Web has been operational in a beta-test mode for several months, and it is being formally unveiled this week in parallel with the 203rd meeting of the American Astronomical Society.
The NOAO team is creating an expanding library of reviewed materials and a Web-based catalog of generally available Spanish-language astronomy materials for all grade levels. Published in both English and Spanish, these evolving Web pages are meant to provide a user-friendly way to find grade level-appropriate astronomy education materials.
Day-to-day work on the project has been done by María de los Ángeles Peña Guerrero and Jessie Aceituno, undergraduate astronomy majors at the University of Arizona; Glenn Furnier, a science teacher at Tucson High School; and NOAO Web Designer Mark Newhouse.
To date, the team has reviewed more than 200 Spanish language science books, ranging from pre-school to college level textbooks. These bilingual reviews are gradually being put on-line in a searchable database. "Our main aim was to find first-rate astronomy materials in Spanish, but along the way we found plenty of physics, chemistry, optics, and earth science educational materials too," Pompea says.
"In the next stage of the project, we will work to make our favorite books and best materials easily available through some on-line bookstores so teachers can purchase the best resources efficiently," Pompea adds. "We also plan to explore donations of hardcopy materials to local schools and libraries, where they would be available for check-out."
The NOAO team also welcomes suggestions from other astronomy organizations with experience in Spanish language outreach for materials or publications to be reviewed.
Notes
Some further details can be found via a poster at the NOAO exhibit booth or by an interview with Dr. Pompea during the AAS meeting.
The National Optical Astronomy Observatory is operated by the Association of Universities for Research in Astronomy (AURA), Inc., under a cooperative agreement with the National Science Foundation.
Contacts
Douglas Isbell
Public Information OfficerNational Optical Astronomy Observatory
Tel: 520/318-8214
Email: disbell@noao.edu