First Gemini 8-meter Mirror is Best of Its Size
18 February 1998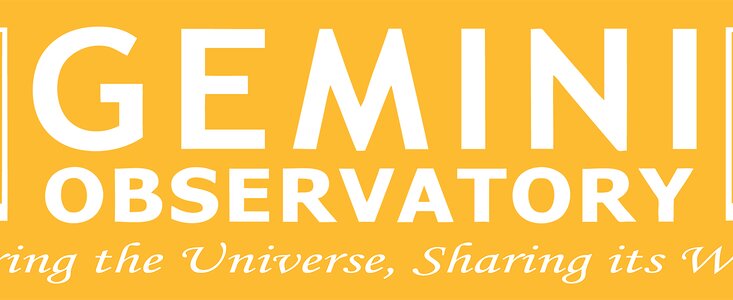 AURA announced today that final polishing of the primary mirror for the northern hemisphere Gemini 8-Meter Telescope has achieved remarkable results. According to Larry Stepp, Gemini Optics Manager, "This mirror is the best mirror of its size ever polished." The Gemini 8-Meter Telescopes Project is an international partnership among the United States, United Kingdom, Canada, Chile, Argentina, and Brazil to build two state-of-the-art 8-meter telescopes--one on Mauna Kea, Hawaii; the other on Cerro Pachon, Chile.
The 8.1-meter mirror blanks for these telescopes were produced by Corning Incorporated of New York using ULETM (ultra low expansion) titanium silicate glass. This glass is formed as large boules, typically 1.5 meters in diameter by 15 cm thick, from which virtually any size product can be made. ULE can easily be polished to specular finishes which readily accept coatings.
Polishing of the first blank was successfully completed in early January by REOSC in France. REOSC completed acceptance testing on 3 February. The test results are outstanding and meet or exceed all Gemini specifications for optical performance. The root mean square surface accuracy is 16 nanometers, and the maximum peak-to-valley range is 141 nanometers. Incredibly, this means that if the mirror were the diameter of the earth, the largest bump on it would be less than one foot high. (A nanometer is one billionth of a meter.) The mirror is now in transport by ship to Hawaii where it is expected to arrive on 16 March. REOSC has begun polishing of the second 8.1-meter Gemini mirror that is destined for Chile.
Matt Mountain, Gemini Project Director, said "The Project is extremely pleased with the performance of both Corning and REOSC in producing this outstanding mirror." Mountain added that, "Gemini remains on schedule and within budget."
More information
The Gemini 8-meter Telescopes will be optimized for optical and infrared observations. They will be used by astronomers in each of the partner countries as well as by the international astronomy community at large. Observing time will be awarded based on scientific merit through a peer-review process, which is the most common method of assigning telescope time Astronomers expect to gain further understanding of the origins and evolutions of stars and planetary systems, of galaxies, and the Universe itself. Gemini North on Mauna Kea is expected to see first light in late 1998; Gemini South on Cerro Pachon, in 2000.
AURA manages the international Gemini Telescopes Project under cooperative agreement with the National Science Foundation (NSF) which serves as executive agency on behalf of the international Gemini Board. AURA is a consortium of twenty-seven U.S. and four foreign affiliate institutions. It also manages the National Optical Astronomy Observatories under a separate cooperative agreement with NSF, and the Space Telescope Science Institute under contract with NASA.