At the Foot of Maunakea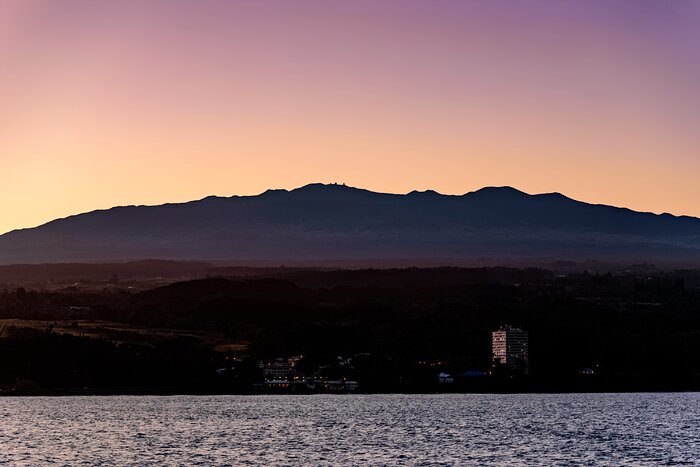 The peak of the dormant volcano Maunakea, Hawai'i, hosts some of the most advanced telescopes in the world, including Gemini North, which is the Northern half of the international Gemini Observatory, a Program of NSF's NOIRLab. The thin atmosphere surrounding the telescopes is dry and cold, which is ideal for astronomical observations — and very unsuitable for people. It is remarkable to think that a mere 65 kilometers (40 miles) away, the beautiful town of Hilo nestles at Maunakea's foot.
Hilo is a little tricky to spot in this image, as it hides in the shade cast by the volcanoes surrounding it. If you look carefully, you can see the lights of the town next to the water. Hilo enjoys a tropical rainforest climate, with warm weather and heavy rain all year round. It could not be a more different environment from the one at the top of Maunakea, which is ideal for the telescopes.
Credit:
International Gemini Observatory/NOIRLab/NSF/AURA/J. Chu