Cerro Tololo at Dawn Fulldome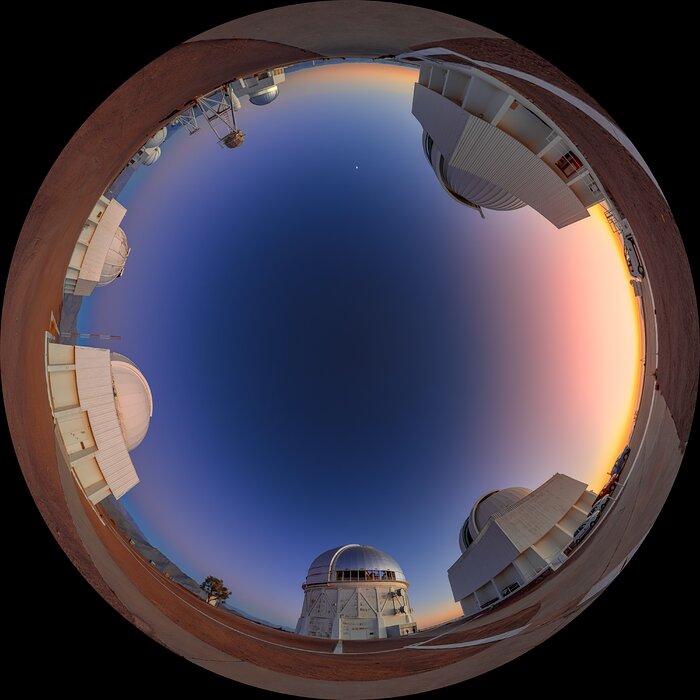 A fulldome view of the telescopes on Cerro Tololo in Chile at dawn. In frame clockwise are: SMARTS 0.9-meter Telescope, SMARTS 1.5-meter Telescope, Víctor M. Blanco 4-meter Telescope, Curtis Schmidt Telescope, SMARTS 1.0-meter Telescope, UBC Southern Observatory, and US Naval Observatory Deep South Telescope.
A 360 panorama version of this image can be viewed here.
Credit:
NOIRLab/NSF/AURA/P. Horálek