Career Week at Waiākeawaena Elementary School
---
Wednesday, 12 October 2022 noon — 1 p.m. MST
Your time: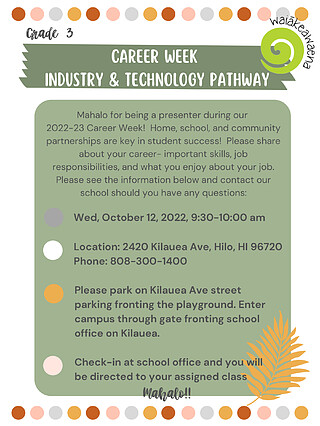 Waiākeawaena Elementary School Hilo, Hawai'i
Astronomy Careers
Jameeka Marshall / Daniel Berke (NOIRLab)
NOIRLab Outreach Assistant Jameeka Marshall and Scientific Programmer Daniel Berke will participate in Career Week at Waiākeawaena Elementary School on Wednesday, October 12th for 3rd graders. Each student will receive an AstroKit which includes cultural astronomy information and beautiful astronomical images.
Invitation only.