Rubin Observatory Digest for 17 October 2023
17 October 2023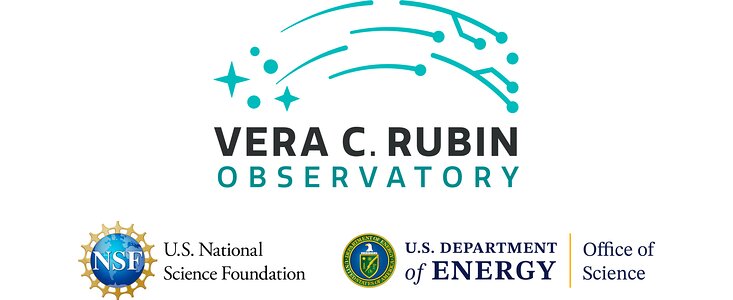 Project and Science News
Rubin Construction management staff gathered for a workshop on October 4th to discuss the schedule impact of recent challenges concerning the Camera and the integration of components on the summit. A detailed announcement from Project leadership is available on community.lsst.org, and an updated version of RTN-011 – Early Science will be issued shortly.
The second Rubin science release, "Rubin Observatory will Help Unravel Mysteries of Dark Matter & Dark Energy," is now available on rubinobservatory.org. We encourage you to share this story with your networks to help us generate excitement about Rubin science.
The summit team continues to stay busy and productive while the overhead dome crane, which failed in September, is being repaired. Recent activities include installing the rack-and-pinion permanent dome rotation system, fixing oil leaks and improving the pipe fittings for the TMA azimuth braking system, and completing a straightforward but time-consuming repair project on the TMA hydrostatic bearing oil return tray.
Rubin staff joined about 150 members of the Rubin science community in Poreč, Croatia, from September 25-29 for LSST@Europe5. The meeting featured breakout sessions on a variety of science topics, progress updates from Rubin leadership, and many opportunities for networking and collaboration. Read more details about the meeting in this recent news item.
Among the recent visitors to the summit facility site was Steve Kahn, former Director of Rubin Observatory Construction (from 2013-2021), who was enthusiastic about Rubin's recent progress and developing plans for first light celebrations. A group photo from his visit is available in the Gallery.
The date for the Image Sensors for Precision Astronomy (IPSA) workshop at SLAC/KIPAC has been changed. The new workshop dates are March 12-14, 2024, and the Call for Abstracts is now open. More information is available on the meeting website.
Rubin in the Media
CNN Chile aired this report (in Spanish) about AURA and Rubin Observatory on September 9th.
Interviews with several LSST Camera team members are featured in an article, "Testing, testing, testing: How researchers make sure the LSST Camera is the best it can be," published on the SLAC website on September 29th.
Operations Updates
The Rubin Community Science Team announces an Accessibility Hackathon for Notebooks on Friday, November 10th from 9-11am PST. Everyone who uses Jupyter Notebooks is invited to attend this special virtual seminar. The first hour will be a presentation by Jenn Kotler (STScI) on how to make notebooks more accessible to scientists with visual impairments. The second hour will feature breakout rooms where attendees can get assistance in implementing these techniques in their own notebooks. Get Zoom connection info at ls.st/dp0-events.
Personnel Announcements & Opportunities
Kevin Fanning joined the Rubin Systems Integration, Test & Commissioning (SIT-Com) team initially at SLAC in September and then moved to La Serena in October. Kevin is on a 3-year post doc in Chile to assist the Rubin SIT-Com team on Calibration, nighttime observing as well as several of the support cameras on the summit.
Elana Urbach joined the SIT-Com team on October 1st in the role of Calibration Support Scientist. Elana will be assisting with the finalization of calibration systems in Tucson, and then supporting calibration integration in Chile.
Jeremy McCormick joined the Data Management team on October 2nd as Data Engineer. Jeremy's home institution is SLAC, and he will be supporting a variety of data engineering activities including data models, metadata, and database schemas.
David Irving also joined the Data Management team as Middleware Engineer on October 9th. Based in Tucson, David will be working on Rubin's Data Butler and pipeline execution infrastructure.
Open positions with Rubin Observatory can be found on the Rubin hiring page.
Info for Project Members
If you'd like to schedule a one-on-one meeting with Victor or Zeljko, please fill out this form to indicate your preferred date and time.
There is also an anonymous "suggestion box" for anyone to offer feedback at this link.
Rubin Observatory swag items, including t-shirts, coffee mugs, tote bags, and more, are available for purchase in our not-for-profitonline store.
Upcoming Meetings with Rubin Observatory Involvement
(those with an asterisk* are supported by LSST Discovery Alliance):
2023
2024
Links