Rubin Observatory Digest for 26 September 2023
26 September 2023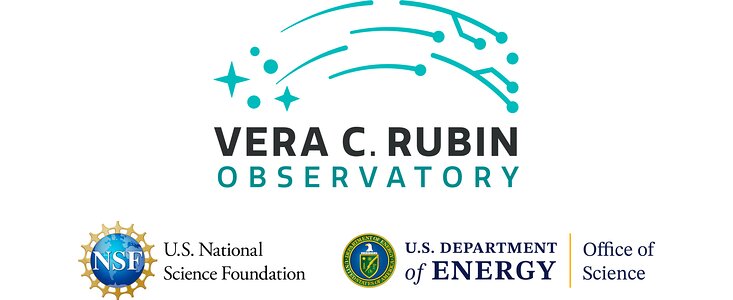 Project and Science News
September has been a busy month for VIP visits to the summit. Rubin Construction and Operations leadership hosted a group from the National Science Foundation (NSF) on September 13-14 (photo here). The previous week, the Mayor of Vicuña toured the summit site along with VIP attendees of the first World Astro-tourism Summit (held September 6-9 in Vicuña). Several more groups are scheduled to visit the observatory in October.
The Rubin Auxiliary Telescope (AuxTel) was recently outfitted with several new hardware components, which the AuxTel team has been testing in observing runs. One component is a mask for spectroscopy, which helps limit sky background and the impact of field stars in the spectrum, making analysis easier and more precise. Another addition is a specific device for flat-fielding for spectroscopy, and a third is a new hologram which is almost identical to the one currently in use — after being tested on sky, this hologram will be kept on the summit as a spare.
The Rubin Science Advisory Committee (SAC) met on August 7, during the Project and Community Workshop; the minutes of their meeting are now available. Topics discussed included plans for early science with Rubin, joint processing of Rubin and Euclid data, plans for hosting scientific resources on rubinobservatory.org, in-kind contributions from international partners, and a variety of other topics. The SAC is eager to hear the concerns of the Rubin science community; please reach out to any member of the SAC (listed at this link) with your thoughts.
A stunning photo of the Rubin Auxiliary Telescope was recently featured as NOIRLab's Image of the Week.
An article about Rubin's experience with facilitated DEI training sessions — contributed by Federica Bianco, Rubin Observatory Deputy Project Scientist — is featured in the current issue of NOIRLab's bi-annual newsletter, The Mirror. Read the article at this link.
LSST Discovery Alliance Updates
LINCC Frameworks announces the first two cohorts of Awarded Frameworks Incubators! The goal for the LINCC Frameworks Incubator Program is to engage the scientific community in the creation of software tools that support the community's analysis of Rubin/LSST data.
Rubin in the Media:
Rubin and AURA were featured by numerous Spanish language media outlets after the Mayor of Vicuña's visit to Cerro Pachón in early September. Some highlights include the TV program 24 Horas (with interviews from several Rubin & AURA team members), and this article in Elqui Global.
Operations Updates:
The Euclid Consortium and the Rubin Project are seeking individuals to serve on the Rubin-Euclid Derived Data Products Implementation Working Group (IWG), which will define a roadmap to develop the jointly derived data products (DDPs) based on the combination of Euclid and Rubin observations. More information and a link to the application form is available on community.lsst.org. The deadline to apply is October 1st, 2023.
The NSF has approved and awarded funding for the first phase of solar power generation for the Rubin Observatory summit facility. This initial system, when deployed, may provide as much as 40% of summit energy needs. The deployment will be run by NOIRLab in coordination with Rubin, and is expected to develop over two years. More information and updates on this exciting sustainability project will be shared as they are available.
Personnel Announcements & Opportunities:
Sarah Greenstreet joined the Rubin Community Science Team (CST) in the System Performance department on September 18th as Rubin Community Scientist — part of her new position as NOIRLab tenure track assistant astronomer. Sarah will be working remotely from the University of Washington.
Malhar Sonaniskar joined the Telescope & Site team on September 25th as Mechanical Design Engineer. Malhar will be based in Tucson, and will start by assisting in thermal analysis and refinement of the glycol cooling system that serves the telescope, M1M3 mirror, and dome.
Open positions with Rubin Observatory can be found on the Rubin hiring page.
Info for Project Members:
If you'd like to schedule a one-on-one meeting with Victor or Zeljko, please fill out this form to indicate your preferred date and time.
There is also an anonymous "suggestion box" for anyone to offer feedback at this link.
Rubin Observatory swag items, including t-shirts, coffee mugs, tote bags, and more, are available for purchase in our not-for-profitonline store.
Upcoming Meetings with Rubin Observatory Involvement
(those with an asterisk* are supported by LSST Discovery Alliance):
2023
| | |
| --- | --- |
| September 25-29 | LSST@Europe5, Poreč, Croatia* |
| October 16-20 | 2023 DESC Sprint Week, Carnegie Mellon University |
| November 5-9 | Astronomical Data Analysis Software & Systems (ADASS) conference, Tucson, AZ |
| November 27- December 1 | AURA Management Council for Rubin (AMCR) meeting, La Serena, Chile |
| December 5-7 | Image Sensors for Precision Astronomy (ISPA) workshop, SLAC/KIPAC* |
| December 11-15 | Unveiling the Dynamic Universe: Cosmic Streams in the Era of Rubin, Puerto Varas, Chile |
2023