Rubin Observatory Digest for 25 July 2023
25 July 2023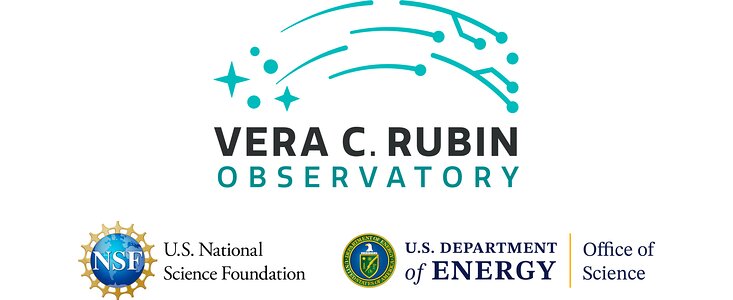 Project and Science News
We look forward to seeing many of you very soon, at the Rubin Project and Community Workshop 2023 (PCW) in Tucson, AZ, August 7-11. Virtual registration and poster submission are both still open — you can find the most up-to-date information on the meeting website.
A winter storm hit Cerro Pachón late Tuesday, July 11th, blanketing Rubin Observatory and the surrounding area with about eight inches (20 cm) of snow (photo). The road leading to the summit was closed for just one day (Wednesday July 12th), and the safety team used the time resourcefully to conduct a winter driving safety training class for Rubin Observers and nighttime support staff.
A new 4K timelapse video of the evening sky over Rubin is available in the Gallery, with footage provided by Rodolfo Canestrari, a member of the Italian National Institute for Astrophysics (INAF) In-kind contributing team.
The Rubin Science Advisory Committee (SAC) is still accepting nominations (including self-nominations) for new members. Nominations from international partners, including the French and UK communities, are especially encouraged. SAC membership is for a term of two years, with the possibility of renewal. Nominations should be submitted by July 31 for full consideration. More information and a link to the nomination form can be found on community.lsst.org.
The Rubin Auxiliary Telescope (AuxTel) team conducted two on-sky observing runs in July after being on hiatus since May. After the extended shutdown, the equipment used to cool the camera required special maintenance, so the Rubin team collaborated with colleagues at the nearby NOIRLab Mid-Scale Observatories to define new procedures, and ensure they had the necessary materials to recover. During the most recent run on July 18-21, the AuxTel team observed spectroscopic and imaging targets through heavy cloud coverage and addressed several other engineering and science tasks. The next AuxTel observing run is scheduled for the first week in August.
LSSTC Updates
Reminder, the proposal deadline of July 28 is approaching for the LSSTC initiative in Inclusive Collaboration. This program will direct up to $100,000 USD towards work on the development, documentation, and dissemination of policies and best practices related to Inclusive Collaboration. Students and postdocs are eligible to apply, as well as professional staff and faculty. See the Call for Proposals for full details and a link to the proposal form.
Personnel Announcements & Opportunities
JC Lazarte joined the Camera team on July 19th as Mechanical Engineer. JC will initially be based at SLAC, helping to get the camera ready for shipment. Once the camera ships he will spend a year in Chile supporting the Commissioning team in the effort to get the camera working on-sky.
Open positions with Rubin Observatory can be found on the Rubin hiring page.
Info For Project Members:
If you'd like to schedule a one-on-one meeting with Victor or Zeljko, please fill out this form to indicate your preferred date and time.
There is also an anonymous "suggestion box" for anyone to offer feedback at this link.
Rubin Observatory swag items, including t-shirts, coffee mugs, tote bags, and more, are available for purchase in our not-for-profitonline store.
Upcoming Meetings with Rubin Observatory Involvement
(those with an asterisk* are LSSTC supported):
2023
| | |
| --- | --- |
| July 24-28 | Dark Energy Science Collaboration (DESC) Meeting, SLAC |
| August 7-11 | Rubin 2023 Project & Community Workshop (PCW), Tucson, AZ |
| August 7-17 | La Serena School for Data Science, La Serena, Chile |
| August 21-25 | Joint Status Review, Tucson, AZ |
| September 6 | AURA Management Council for Rubin (AMCR) meeting, Virtual |
| September 25-29 | LSST@Europe5, Poreč, Croatia* |
| October 16-20 | 2023 DESC Sprint Week, Carnegie Mellon University |
| November 5-9 | Astronomical Data Analysis Software & Systems (ADASS) conference, Tucson, AZ |
2023