Rubin Observatory Digest for 20 June 2023
21 June 2023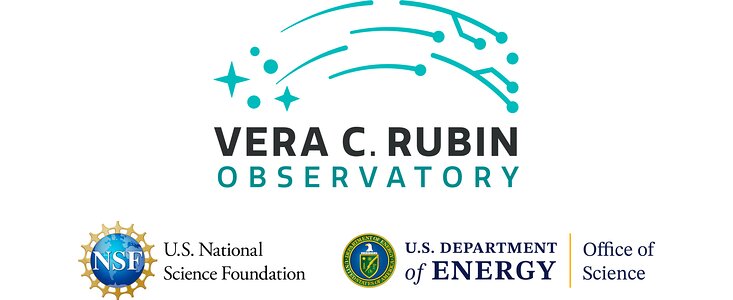 Project & Science News
In-person registration for the Rubin Operations Project and Community Workshop 2023 (PCW) has reached capacity (300), but if you haven't registered and want to attend please add your name to the waitlist—we anticipate some cancellations and we'll admit those on the list as spaces become available. Some sessions will also be available virtually. The meeting will take place at theMarriott University Park in Tucson, AZ the week of August 7, 2023. For more information, visit the meeting website.
Power on the summit is back on after a planned shutdown earlier this month, and regular activities have resumed after a short ramp-up period. The main reason for the shutdown was to safely connect a newly-installed 1.1-megawatt generator and its automatic transfer switch. This generator is a robust and powerful piece of equipment that will provide more reliable, stable power on the summit. The summit team took advantage of the powered-down status to perform other electrical work and upgrades, made easier and safer with all power off.
The Rubin Education and Public Outreach (EPO) program, which transitioned from Construction to Operations last fall, is now being widely promoted to a public audience via a press release issued on June 1st, and an ongoing social media campaign. We encourage you to share the new public-facing website (rubinobservatory.org) with your friends and family, and invite them to explore the web articles, videos, educational materials, and other products developed by the EPO team. We also invite you to participate in the high-score challenge (introduced in this Instagram post) for EPO's online game, Space Surveyors.
Rubin Observatory and NOIRLab have jointly announced the new NOIRLab Ambassador program. This program is an initiative to increase public engagement with Rubin Observatory and other NOIRLab Programs by working together with motivated and enthusiastic volunteers to share the excitement and science of our organizations. Ambassadors can be NOIRLab or Rubin staff and scientists as well as external enthusiasts who support our mission in astronomy. Visit the NOIRLab website for more information.
Rubin's presence is growing on social media platforms like Twitter, Facebook, Instagram, and LinkedIn. Do you have something you think would be interesting or fun for Rubin to share? We'd love to feature short videos of daily work tasks, fun Rubin facts you've learned on the job, or cool photos you've taken. Use this form to submit your suggestions (and bookmark it for future use)!
Personnel Announcements & Opportunities:
Open positions with Rubin Observatory can be found on the Rubin hiring page.
Info for Project Members:
If you'd like to schedule a one-on-one meeting with Victor or Zeljko, please fill out this form to indicate your preferred date and time.
There is also an anonymous "suggestion box" for anyone to offer feedback at this link.
Rubin Observatory swag items, including t-shirts, coffee mugs, tote bags, and more, are available for purchase in our not-for-profitonline store.
Upcoming Meetings with Rubin Observatory Involvement
(those with an asterisk* are LSSTC supported):
2023
| | |
| --- | --- |
| June 27-30 | NSF Research Infrastructure Workshop, Washington DC |
| July 24-26 | New Era of AGN Science with the Vera C. Rubin LSST, Charlottesville, VA |
| July 24-28 | Dark Energy Science Collaboration (DESC) Meeting, SLAC |
| August 7-11 | Rubin 2023 Project & Community Workshop, Tucson, AZ |
| August 21-25 | Joint Status Review, Tucson |
| September 25-29 | LSST@Europe5, Poreč, Croatia* |
| October 16-20 | 2023 DESC Sprint Week, Carnegie Mellon University |
| November 5-9 | Astronomical Data Analysis Software & Systems (ADASS) conference, Tucson, AZ[] |