Rubin Digest 07 February 2023
7 February 2023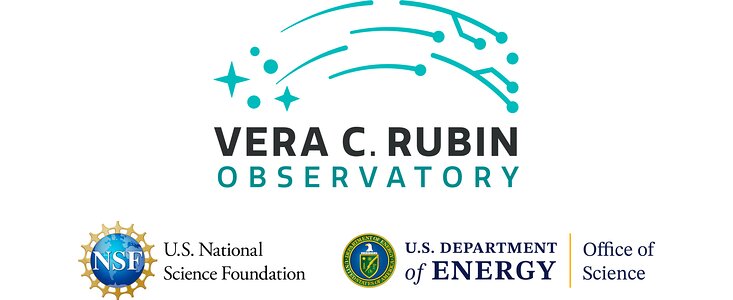 Project & Science News
Save the date for the Rubin Observatory Project and Community Workshop! Rubin 2023 (also known as the PCW), is scheduled for August 7-11, 2023 in Tucson, AZ. We'll share more information when it's available. 
February is Black History Month, and we invite you to follow our social media channels for a campaign highlighting notable Black astronomers and astrophysicists. Watch for new posts all month long on Twitter, Facebook, and Instagram. 
Random Acts of Kindness Day is coming up on February 17th! Leading up to that day, you can visit any NOIRLab site location to add links to a kindness chain, or post messages that recognize and celebrate our colleagues on the #rubin-be-kind Slack channel.
Registration is now open for the Steve Kahn Symposium on March 3rd at SLAC National Accelerator Laboratory. The day-long event will celebrate Steve Kahn's career at SLAC and his leadership in the design and construction of the LSST Camera and Vera C. Rubin Observatory. The agenda also features tours of the Camera lab, and an evening reception. 
Michael Jones McKean, Rubin Observatory's Artist in Residence, recently visited the team working on the filter exchange system for the LSST Camera at the CNRS lab in Paris and toured their ongoing work (photo). Michael is also planning a visit to the summit in March. Learn more about Michael's work and his connection with Cerro Pachón on the Twelve Earths website.
A team of observing specialists have been working nightly (weeknights) on the summit, supporting the commissioning of the Telescope Mount Assembly (TMA) and observing with the Auxiliary Telescope during scheduled observing runs. A photo of team members working in the control room and a video of the TMA moving are available in the Gallery.
Rubin Observatory swag items, including t-shirts, coffee mugs, tote bags, and more, are available for purchase in our not-for-profit online store. 
Operations Updates
The second call for applications requesting efforts from the Rubin In-kind General Pool software developers is open. Any teams within in-kind Recipient groups (Rubin teams and Science Collaborations) can apply. Please coordinate with the point of contact of your in-kind Recipient group (see list of contacts here) to discuss your proposal. The submission form will remain open all year but a first review will be made in March of applications received by Feb 22nd, 2023. More information is available on community.lsst.org.
Rubin leadership hosted Jean Charles Cuillandre (CEA/Euclid) and Jason Rhodes (NASA/Euclid) in Tucson on January 31-February 1 for a planning session on the next phase of Rubin-Euclid collaboration. This next phase will explore and define implementation strategies for jointly derived data products from the two missions: LSST and Euclid. The data products were defined in a community-based report released in 2021 with an update in late 2022. 
Data Preview 0 (DP0) update: the schedule for virtual seminars in February and March 2023 has been updated and is now posted. To learn more about DP0, visit dp0-2.lsst.io.
LSST Corporation News
We are excited to announce the launch of the LINCC Frameworks Incubator program website, call for proposals, and application form. The LINCC Frameworks team is working to provide robust open-source software tools to support analysis of LSST data at scale. The Incubator program, which starts in mid-2023 (the deadline for short, stage-one proposals is February 21st, 2023), will provide dedicated funding and collaborations with software engineers to proposal teams who pitch compelling projects to be carried out in collaboration with the LINCC Frameworks team.
Personnel Announcements & Opportunities:
Vincent Riot, the LSST Camera Project Manager and Rubin Observatory Deputy Project Manager will be leaving LSST and Rubin at the end of February to assume a significant leadership role on the ASD Scorpius project at LLNL project. Tim Bond, the LSST Camera Integration and Test (I&T) manager, will also be leaving SLAC on March 3rd to take on an exciting new opportunity with the Giant Magellan Telescope project. We thank both Vincent and Tim for their contributions to Rubin and the LSST Camera. Congratulations to Martin Nordby (photo), who will become the LSST Camera Project Manager, and Travis Lange (photo), who will become the Deputy Project Manager and also assume the role of I&T engineering manager. 
Bruno Sanchez joined the Data Management subsystem as Postdoctoral Researcher on February 1st. Based at CNRS in France, Bruno will be working on difference imaging algorithm development and maintenance.
Applications are still being accepted for an Observing Specialist Manager. Details about this and other open positions with Rubin Observatory can be found on the Rubin hiring page.
Info for Project Members:
If you'd like to schedule a one-on-one meeting with Victor or Zeljko, please fill out this form to indicate your preferred date and time. 
There is also an anonymous "suggestion box" for anyone to offer feedback at this link. 
Upcoming Meetings with Rubin Observatory Involvement
(those with an asterisk* are LSSTC funded):
2023

February 27-March 3

Dark Energy Science Collaboration (DESC) Meeting, Virtual

February 28-March 1

Joint Operations Review, SLAC

March 3

Steve Kahn Symposium, SLAC

March 14-16

SIT-COM & Data Management Joint Subsystem Meeting, La Serena, Chile

May 4-5

AURA Management Council for Rubin Observatory (AMCR) meeting, location TBA

June 12-16

Statistical Changes in Modern Astronomy (SCMA) VIII, Pennsylvania State University

July 24-28

Dark Energy Science Collaboration (DESC) Meeting, SLAC

August 7-11

Rubin 2023 Project & Community Workshop, Tucson, AZ

August 21-25

Joint Status Review, Tucson

September 25-29

LSST@Europe5, Poreč, Croatia