Rubin Digest 22 November 2022
23 November 2022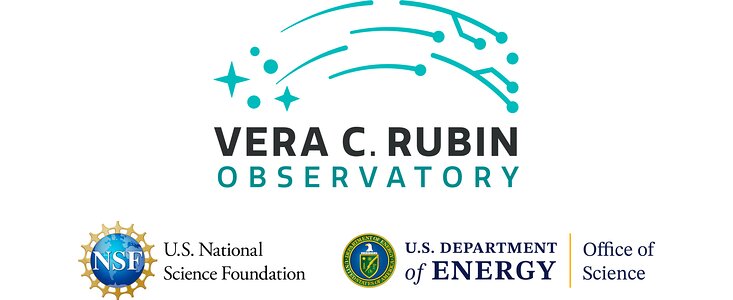 Project & Science News
On Cerro Pachón, the Commissioning team recently took preliminary data with the Star Tracker, which was installed on the Telescope Mount Assembly (TMA) in early November. During this engineering campaign, they achieved focus and a rough alignment characterization of both Star Tracker cameras. Next, they plan to add dome movement and TMA tracking along with further characterization tests like adjusting exposure levels to optimize the observing strategy. Once the TMA software testing is complete, the team will use this system to verify a number of scientific performance requirements of the TMA.
Industrial Scaffolding and Work at Height Supervisor courses were held on the summit last week, facilitated by the INDAN Scaffolding Institute, a competence and certifying body. Both courses were passed by all seven participants, with marks above the minimum percentage required. The theoretical and practical content lasted 32 hours, completing four days of training. A group photo is available in the Gallery. 
Rubin Observatory staff joined colleagues from US-ELTP, AURA, and DOE at the annual National Society of Black Physicists (NSBP) meeting, held November 6-9 in Charlottesville, VA. The team hosted a double booth in coordination with STScI staff. It was a vibrant meeting with many scientific results being reported by students and early career scientists. A photo from the meeting is available in the Gallery.
Presentations from the recent LSST@Europe4 meeting are now available in full through the abstract booklet. Videos are available on the Rubin YouTube Channel, including a summary wrap-up, and an announcement of LSST@Europe5.
Rubin management team members participated in a Construction/Commissioning Schedule workshop on November 16-17. The two-day workshop offered an opportunity for the team to analyze various aspects of the remaining construction and commissioning work and discuss modifications to the existing schedule. Outcomes from this workshop will be communicated within a few days. 
Rubin Observatory swag items, including t-shirts, coffee mugs, tote bags, and more, are available for purchase in our not-for-profit online store. 
Operations Updates:
Rubin Observatory's Data Preview 0 (DP0), which serves simulated LSST-like data products in an early version of the Rubin Science Platform (RSP), continues to go well. The Ops team now invites anyone with Rubin data rights to submit a request to become a DP0 delegate. More information is available on community.lsst.org.
Announcements & Opportunities:
Details about open positions with Rubin Observatory can be found on the Rubin hiring page.
Info for Project Members:
If you'd like to schedule a one-on-one meeting with Victor or Zeljko, please fill out this form to indicate your preferred (and backup) date and time. 
There is also an anonymous "suggestion box" for anyone to offer feedback at this link. 
Upcoming Meetings with Rubin Observatory Involvement
(those with an asterisk* are LSSTC funded):
2023
| | |
| --- | --- |
| January 8-12 | AAS #241 Winter Meeting, Seattle, WA |
| January 12-13 | AURA Management Council for Rubin (AMCR) meeting, Seattle, WA |
| February 27-March 3 | Dark Energy Science Collaboration (DESC) Meeting, Virtual |
| July 24-28 | Dark Energy Science Collaboration (DESC) Meeting, SLAC |