Rubin Digest 25 October 2022
25 October 2022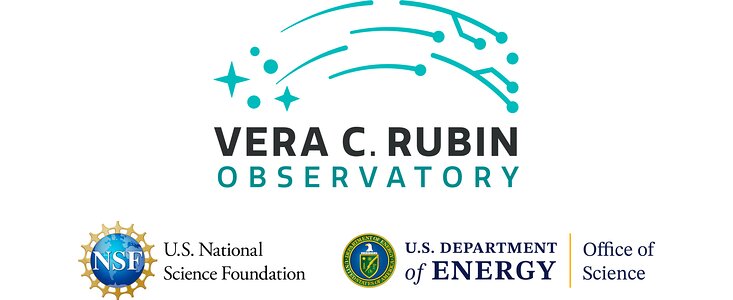 Project & Science News
On October 17th, Speaker of the House Nancy Pelosi, Congresswoman Anna Eshoo and Secretary of State Antony Blinken, visited SLAC National Accelerator Laboratory for a tour of the Linac Coherent Light Source and the Rubin Observatory LSST Camera. Photos from the visit are available on Flikr. 
Registration is open for the third Survey Cadence Optimization Committee (SCOC)-Science Collaborations Workshop, which will be held virtually November 2-3, 2022. Details and a link to register are available on the meeting website.
The number of media stories about the almost-complete LSST Camera continues to increase. See this recent news item on our website, which includes an updated list of stories resulting from recent media visits to the camera clean room at SLAC.
A review of the Rubin Observatory Summit power system was held October 17-19 on Cerro Pachón. The scope of the review was to assess the safety and reliability of the existing summit power system, as well as to review the viability of proposed improvements. The panel, composed of Rubin and external (NOIRLab, SLAC) engineers, identified areas of concern and recommended that the Summit electrical team enhance their ongoing diagnostic and upgrade efforts. They also found that a replacement of the main backup generator is likely beneficial, if substantiated by measured electrical demand, higher reliability, and overall cost analysis.
Rubin Observatory swag items, including t-shirts, coffee mugs, tote bags, and more, are available for purchase in our not-for-profit online store. 
LSST Corporation News
Reminder: The deadline to apply for LSSTC Catalyst Fellowships in astrophysics is November 15, 2022. Through the Catalyst Fellowship, LSSTC supports a diverse cohort of outstanding astrophysics postdoctoral Fellows whose research is related to the Rubin Observatory Legacy Survey of Space and Time. Fellows receive structured mentoring and leadership training and have the opportunity to work with social scientists to understand and improve the practice of astrophysics.
Operations Updates:
A new version (V1.1) of the Rubin-Euclid Derived Data Products: Initial Recommendations Euclid Consortium Board (ECB), was released last week [2201.03862]. This report is the community-generated document that describes the set of joint LSST+Euclid DDPs that the members of both the LSST Science Community and the Euclid Consortium would like to see made and served to both groups. This minor update incorporates feedback from the ECB and approved by Rubin Observatory. A changelog can be found on community.lsst.org.
A new version (V2.0) of technote RTN-011, "Rubin Observatory Plans for an Early Science Program," is now available. More information and details about the updates are available on community.lsst.org. 
Announcements & Opportunities
Sreevani Jarugula and Becky Nevin began postdoc positions with the Rubin Operations team on October 1st. Based at Fermilab, they will be helping to develop citizen science methodologies with Brian Nord and the Community Engagement Team. 
Karla Aubel and Yijung Kang joined the Rubin Operations team in mid-October as Observing Specialists. They will be providing night time observing support of the Rubin Auxiliary Telescope and the main Rubin telescope on Cerro Pachón, and supporting the development of operational documentation.
A new position, Web Front-End Developer, is available with the Telescope & Site Software team. Details about this and other open positions can be found on the Rubin jobs page.
Info for Project Members
If you'd like to schedule a one-on-one meeting with Victor or Zeljko, please fill out this form to indicate your preferred (and backup) date and time. 
There is also an anonymous "suggestion box" for anyone to offer feedback at this link. 
Upcoming Meetings with Rubin Observatory Involvement
(those with an asterisk* are LSSTC funded):
2023

January 8-12

AAS #241 Winter Meeting, Seattle, WA

January 12-13

AURA Management Council for Rubin (AMCR) meeting, Seattle, WA

February 27-March 3

Dark Energy Science Collaboration (DESC) Meeting, Virtual

July 24-28

Dark Energy Science Collaboration (DESC) Meeting, SLAC
| | |
| --- | --- |
| November 15 | LSST Catalyst Fellowship (in astrophysics) applications |
Noticias del Proyecto y de la Ciencia
El 17 de octubre, la presidenta de la Cámara de Representantes de Estados Unidos, Nancy Pelosi, la congresista Anna Eshoo y el secretario de Estado, Antony Blinken, visitaron el Laboratorio Nacional de Aceleradores SLAC para realizar una visita a la Fuente de Luz Coherente Linac y a la Cámara LSST del Observatorio Rubin. Las fotos de la visita están disponibles en Flikr.
Se encuentra abierta la inscripción para el tercer Taller de Colaboraciones Científicas del Comité de Optimización de la Cadencia de la Investigación (SCOC por sus siglas en inglés), que se llevará a cabo virtualmente del 2 al 3 de noviembre, 2022. Los detalles y un enlace para registrarse están disponibles en el sitio web de la reunión.
El número de historias en los medios sobre la Cámara LSST, la cual se encuentra casi completa, continúa aumentando. Lea esta noticia en nuestro sitio web, que incluye una lista actualizada de visitas que los medios han realizado recientemente a la sala limpia de la cámara en SLAC.
Del 17 al 19 de octubre se llevó a cabo una revisión del sistema eléctrico en la cumbre del Observatorio Rubin en Cerro Pachón. El alcance de la revisión fue evaluar la seguridad y confiabilidad del sistema eléctrico existente en la cumbre, así como también revisar la viabilidad de las mejoras que han sido propuestas. El panel, compuesto por Rubin e ingenieros externos (NOIRLab, SLAC), identificó áreas de preocupación y recomendó que el equipo eléctrico del cerro mejore sus continuos esfuerzos de diagnóstico y actualización. También encontraron que un reemplazo del generador de respaldo principal sería beneficioso si es justificado por la demanda eléctrica medida, una mayor confiabilidad y un análisis de costos generales.
Los artículos promocionales del Observatorio Rubin, incluyendo poleras, tazones, bolsas de género y más, están disponibles para su compra en nuestra tienda en línea sin fines de lucro.
Noticias de la Corporación LSST:
Recordatorio: el pazo para postular a las Becas LSSTC Catalyst en astrofísica es hasta el 15 de noviembre, 2022. Mediante las Becas Catalyst, LSSTC apoya a una cohorte diversa de destacados becarios postdoctorales en astrofísica cuya investigación está relacionada con la Investigación de Espacio y Tiempo para la Posteridad del Observatorio Rubin. Los becarios reciben tutoría estructurada y capacitación en liderazgo y tienen la oportunidad de trabajar con científicos sociales para comprender y mejorar la práctica de la astrofísica.
Actualización de Operaciones:
La semana pasada se publicó una nueva versión (V1.1) de los Productos de Datos Derivados de Rubin-Euclid: Recomendaciones Iniciales de la Junta del Consorcio Euclid (ECB por sus siglas en inglés) [2201.03862]. Este informe es el documento generado por la comunidad que describe el conjunto unido de LSST+Euclid DDPs que les gustaría que se hiciera y sirviera para los miembros de la comunidad científica de LSST y del Consorcio de Euclid. Esta actualización menor incorpora comentarios del ECB y la aprobación del Observatorio Rubin. El registro de cambios se puede encontrar en community.lsst.org.
Una nueva versión (V2.0) de la nota técnica RTN-011, "Planes del Observatorio Rubin para un Programa de Ciencia Temprana" se encuentra disponible. Más información y detalles sobre las actualizaciones en community.lsst.org.
Anuncios y Oportunidades
Sreevani Jarugula y Becky Nevin comenzaron puestos de postdoctorado con el equipo de Operaciones de Rubin el 1 de octubre. Con base en Fermilab, ayudarán a desarrollar metodologías de ciencia ciudadana con Brian Nord y el Equipo de Participación Comunitaria.
Karla Aubel y Yijung Kang se unieron al equipo de Operaciones de Rubin a mediados de octubre como Especialistas en Observación. Brindarán soporte de observación nocturna al Telescopio Auxiliar de Rubin y al telescopio principal de Rubin en Cerro Pachón, y apoyarán el desarrollo de la documentación operacional.
Un nuevo puesto de Desarrollador Web Front-End, está disponible con el equipo de Software de Telescopio & Sitio. Los detalles sobre este y otros puestos vacantes se pueden encontrar en la página de empleos de Rubin.
Información para Miembros del Proyecto
Si le gustaría programar una reunión individual con Victor o Zeljko, por favor complete este formulario para indicar una fecha y hora preferida (y una alternativa).
También existe un "buzón de sugerencias" anónimo para quienes quieran hacer llegar sus comentarios en este enlace.
Próximas Reuniones con Participación del Observatorio Rubin
(aquellas con asterisco* son financiadas por LSSTC):
2023

Enero 8-12

Reunión AAS #241, Seattle, WA

Enero 12-13

Reunión del Consejo de Gestión de AURA para Rubin (AMCR), Seattle, WA

Febrero 27-Marzo 3

Reunión Dark Energy Science Collaboration (DESC), Virtual

Julio 24-28

Reunión Dark Energy Science Collaboration (DESC), SLAC
| | |
| --- | --- |
| Noviembre 15 | Postulaciones para Beca LSST Catalyst (en astrofísica)   |