Rubin Digest 27 September 2022
27 September 2022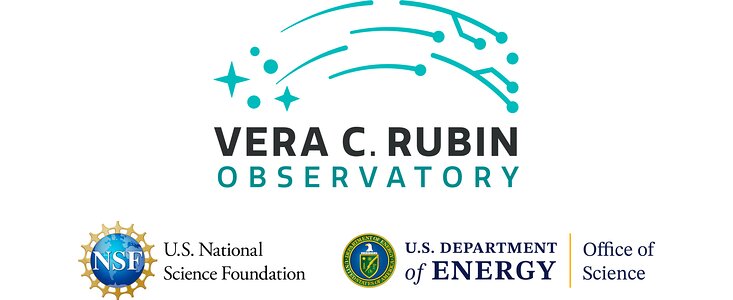 Project & Science News
A quarterly meeting of the AURA Management Council for Rubin Observatory (AMCR) took place September 14-15 in Palo Alto, CA. A highlight of this productive meeting was a visit to the clean room at SLAC National Accelerator Laboratory, where the group admired the LSST Camera with all its major components now assembled. 
Rubin project members participated in a Joint Status Review (JSR) on September 20-23 in Tucson, AZ. The review committee commented favorably on the clarity and responsiveness of the Rubin team in their presentations and responses to committee questions. They also congratulated the Rubin Education and Public Outreach (EPO) team for their hard work and success in the construction phase (EPO will transition into operations in FY23).
In response to encouraging trends in Chile, the Chilean government is relaxing the restrictions in its COVID-19 management plan, effective October 1st. The Rubin safety team and Rubin leadership are working on updating summit protocols that reflect these changes, which they anticipate will improve efficiency and increase the comfort of personnel working on the summit.  
The process of shutting down the dedicated services for Rubin Observatory at the National Center for Supercomputing Applications (NCSA) is now complete. Users have been migrated to the Interim Data Facility (hosted in the Google Cloud) or the US Data Facility (hosted by SLAC), and hardware has been shipped either to SLAC or to Chile.
The Rubin Auxiliary Telescope (AuxTel) has resumed its regular observing schedule of two 3-night runs per month after a pause due to winter storms and electrical instabilities on the summit. Observing runs are now almost entirely driven by the AuxTel Scheduler, which performs spectroscopic studies of the atmosphere and takes imaging data used to test the main telescope data handling and reduction systems. The AuxTel team looks forward to increasing the number of observing nights as more observing specialists are hired onto the project.
The Rubin Observatory statement on the impact of satellite constellations has been updated and is available on the Rubin website.  
Rubin Observatory swag items, including t-shirts, coffee mugs, tote bags, and more, are available for purchase in our not-for-profit online store. 
Rubin in the Media
It's been a busy few weeks for Rubin in the media: 
LSST Corporation News:
The LSST Corporation (LSSTC) announces a call for applications for the LSSTC Catalyst Fellowship. Through the Catalyst Fellowship, LSSTC supports a diverse cohort of outstanding astrophysics postdoctoral Fellows whose research is related to the Rubin Observatory Legacy Survey of Space and Time. Fellows receive structured mentoring and leadership training and have the opportunity to work with social scientists to understand and improve the practice of astrophysics. The deadline to apply for LSSTC Catalyst Fellowships in astrophysics is November 15, 2022. Prospective applicants are also encouraged to attend the "Ideas Lab" workshop on October 6th.
Operations Updates:
Rubin Observatory was represented at the recent annual National Science Foundation (NSF) Research Infrastructure meeting in Boulder, CO. Rubin staff participated in sessions on sustainability, where extensive Rubin-NOIRLab plans for deployment of new photovoltaic systems were well received. Rubin staff also discussed aspects of facility condition assessments, operations and maintenance planning and tracking, safety, and facility development strategies. The four-day meeting offered opportunities to chat with senior NSF staff and staff from other NSF-funded centers on a host of topics, including building in resilience to climate change through risk-management processes.
Announcements & Opportunities:
Anastasia Alexov joined the Rubin team on September 12th as System Commissioning Manager. Anastasia will lead a team with strong scientific and operations experience and perspective to address pipeline and observatory performance.
Lubianca (Lubi) Rasmussen joined the Project Office on September 12th as the Executive Assistant/Coordinator for Rubin Construction and Rubin Operations. Lubi will assist with a variety of support tasks for the Rubin Construction Project Office, Subsystems, and Rubin Operations.
Omari Paul joined the pre-Operations Data Production team on September 22nd. Based at Fermilab, Omari will be a member of the Data Curation team supporting Rubin's use of Rucio and the Data Backbone.
Applications are still being accepted for a Rubin Observatory Community Scientist for Documentation, to support the delivery of user-facing scientific documentation related to Rubin data products and software. More details about this and other positions with Rubin Observatory are available on the  Rubin jobs page.
Info for Project Members:
If you'd like to schedule a one-on-one meeting with Victor or Zeljko, please fill out this form to indicate your preferred (and backup) date and time. 
There is also an anonymous "suggestion box" for anyone to offer feedback at this link. 
Upcoming Meetings with Rubin Observatory Involvement
(those with an asterisk* are LSSTC funded): 
2022

September 26-30

RR Lyrae and Cepheid stars meeting: "Large-scale Surveys as Bridges between Spectroscopy and Photometry," Island of La Palma, Spain

October 17-21

Dark Energy Science Collaboration (DESC) Sprint Week, University of Michigan

October 24-28

LSST@Europe4*, Rome, Italy (hybrid)

2023

January 8-12

AAS #241

 Winter Meeting, Seattle, WA

July 24-28

Dark Energy Science Collaboration (

DESC

) Meeting, SLAC