Rubin Digest 12 July 2022
12 July 2022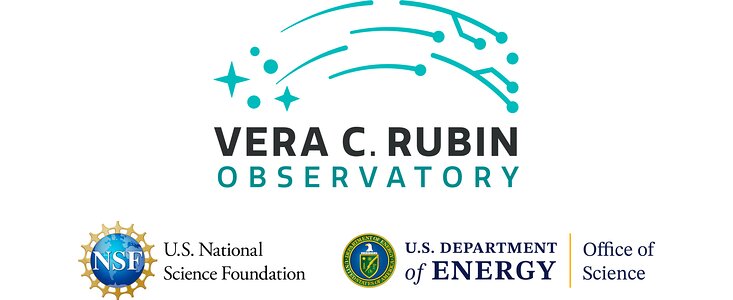 Project & Science News
In-person registration has closed for the Rubin 2022 Project and Community Workshop (PCW) because we reached our safe capacity limit, but you can still register for virtual participation at this link. The workshop will be held August 8-12, at the Ritz-Carlton Dove Mountain in Tucson, AZ.
The Rubin kindness page has been updated with new information, resources, and ideas for contributing to a culture of kindness in our community. 
Rubin Observatory will host an exhibit booth at the upcoming SPIE conference in Montreal, Canada, July 17-22. If you're attending the event, please stop by Booth #205 and say hello!
The Data Management (DM) team held a DM Bootcamp on June 28-30. These bootcamps, updated and re-offered periodically, feature tutorials from experienced DM team members to help bring newer members of the team get up to speed quickly. DM Bootcamp 2022 was primarily virtual, with up to 68 participants online during the meeting (photo). Hands-on tutorials were also held at University of Washington and Princeton University.
More photos from recent visits by Rubin managers to the summit facility (reported in the June 28th issue of the Digest) are now available in the Gallery.
Staff highlights for July are live on the Rubin project website; learn about your colleagues Eric Charles, Andrés A. Plazas Malagón, Myriam Migliore, and Vincent Riot this month. 
Rubin Observatory swag items, including t-shirts, coffee mugs, tote bags, and more, are available for purchase in our not-for-profit online store. 
Operations Updates:
On June 27th, the Rubin Observatory Operations team began rolling out the new data products, capabilities, and documentation for Data Preview 0.2 (DP0.2). Like DP0.1, this release is based on LSST-like simulated images generated by the Dark Energy Science Collaboration (DESC), but the DP0.2 release marks the first time that derived data products have been generated "in-house" with recent versions of the processing infrastructure and the LSST Science Pipelines, and the first time that the products of Difference Image Analysis are being made available for time-domain studies. As of July 5th, several hundred new DP0.2 delegates were being allocated their accounts in the Rubin Science Platform (RSP), deployed at the Interim Data Facility (IDF; the Google Cloud). Together with the several hundred participants who joined as part of DP0.1, all DP0 delegates now have access to the DP0.2 data sets available in the RSP, along with a range of documentation, tutorials, and seminars to support delegate learning. Find out more about DP0.2 in the documentation (dp0-2.lsst.io) or on community.lsst.org.
Announcements & Opportunities
Gloria Fonseca Alvarez joined the pre-Operations System Performance group as a Postdoctoral Research Associate on July 1st. Gloria will be working with Rubin Community Engagement Team (CET) to support users at underserved institutions as part of the overall CET mission.
Ryan Lau joined the pre-Operations System Performance group as a Community Scientist on July 1st. Ryan will be a member of the CET, supporting Community Engagement for Rubin Observatory.
Current opportunities with Rubin Observatory are available on the hiring website.
Info for Project Members
If you'd like to schedule a one-on-one meeting with Victor or Zeljko, please fill out this form to indicate your preferred (and backup) date and time. 
There is also an anonymous "suggestion box" for anyone to offer feedback at this link. 
Upcoming Meetings with Rubin Observatory Involvement
(those with an asterisk* are LSSTC funded):
2022

July 17-22

SPIE Astronomical Telescopes & Instrumentation Meeting, Montreal, Canada

July 25-29

Boom! A Workshop on Explosive Transients with LSST*, Urbana-Champaign, IL

July 26-28

Supermassive Black Hole Studies with the Legacy Survey of  Space and Time - 2022: Getting Ready for Rubin Operations*, virtual

August 1-5

DESC Collaboration Meeting*, Kavli Institute for Cosmological Physics, University of Chicago

August 1-12

La Serena School for Data Science: "Applied Tools for Data-driven Sciences" 

August 8-12

Rubin Project and Community Workshop 2022, Tucson, AZ

September 14-15

AURA Management Council for Rubin Observatory (AMCR) Meeting, Palo Alto, CA

September 19-23

Joint Status Review, Tucson, AZ

September 26-30

RR Lyrae and Cepheid stars meeting: "Large-scale Surveys as Bridges between Spectroscopy and Photometry," Island of La Palma, Spain

October 24-28

LSST@Europe4*, Rome, Italy (hybrid)
2022

September 15 

Register for LSST@Europe4 (virtual participation)