Rubin Digest 03 May 2022
3 May 2022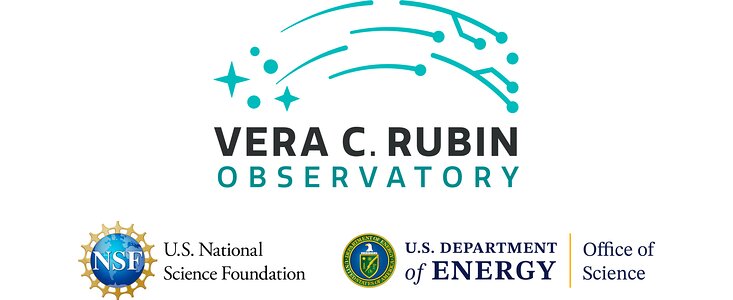 Project & Science News 
The team on Cerro Pachón ran a series of tests on the mirror washing station in March; they were working to define the washing and drying parameters that will be used to clean the Primary/Tertiary Mirror (M1M3). Read the details and see a video of the washing station in action in this recent news item.
A time-lapse video of the recent integration of the cryostat with the camera body at SLAC National Accelerator Laboratory, reported in the April 19th issue of the News Digest, is available on the Rubin Observatory YouTube channel.
May is Asian-American and Pacific Islander Heritage month—watch for a social media campaign highlighting Asian-American and Pacific Islander members of the Rubin Observatory community on Rubin social media accounts throughout the month. If you're a member of the Rubin community and would like to be featured, submit your information by May 13th—instructions are in this Slack post. 
We encourage you to start thinking about suggestions for breakout session topics for the Rubin 2022 Project and Community Workshop, to be held August 8-12 in Tucson, AZ. Registration for the meeting will open soon, and you'll be invited to submit ideas to be considered as session topics on the meeting webpage. 
Thank you to Rubin Observatory/LSST Science Collaboration (SC) members for participating in the election of the new Science Collaboration Coordinator, Dr. Will Clarkson. Dr. Clarkson is an Associate Professor of Physics and Astronomy at the University of Michigan Dearborn, the co-chair of the Stars, Milky Way and Local Volume (SMWLV) SC, and a member of Transients and Variable Stars (TVS) SC. Dr. Clarkson began serving jointly with the current Coordinator (Dr. Federica Bianco) on May 1st, and will take on full leadership responsibilities on June 1st. More details about the recent election can be found on community.lsst.org.
Staff highlights for May are now published on the Rubin project website. Featured this month are Bill Glick, Didier LaPorte, Lauren MacArthur, and Mario Rivera.
Rubin Observatory swag items, including t-shirts, coffee mugs, tote bags, and more, are available for purchase in our not-for-profit online store. 
LSST Corporation News:
The LSST Corporation Enabling Science Committee is soliciting proposals from undergraduate and graduate researchers to obtain funding to support their attendance at the Rubin Project & Community Workshop in August 2022, including participation in student-specific programs. Details and instructions to apply can be found on the LSSTC Enabling Science page. The deadline for proposals is May 22nd, 2022.
Announcements & Opportunities
Two staff members have recently been promoted, congratulations to Jim Bosch, who takes on the role of Science Pipelines Scientist, and Eli Rykoff, who is now our Calibration Scientist.
Current opportunities to join the Rubin team can be found on the Rubin hiring website.
Info for Project Members
If you'd like to schedule a one-on-one meeting with Victor or Zeljko, please fill out this form to indicate your preferred (and backup) date and time. 
There is also an anonymous "suggestion box" for anyone to offer feedback at this link. 
Upcoming Meetings with Rubin Observatory Involvement
(those with an asterisk* are LSSTC funded):
2022
| | |
| --- | --- |
| May 3-5 | AURA Management Council for Rubin Observatory (AMCR) meeting, Tucson, AZ |
| June 12-16 | AAS 240 Summer Meeting, Pasadena, CA |
| June 20-24 | Bayesian Deep Learning workshop*, Paris, France |
| July 19-21 | SPIE Astronomical Telescopes & Instrumentation Meeting, Montreal, Canada |
| July 26-28 | Supermassive Black Hole Studies with the Legacy Survey of Space and Time - 2022: Getting Ready for Rubin Operations*, virtual |
| August 1-5 | DESC Collaboration Meeting, Kavli Institute for Cosmological Physics, University of Chicago |
| August 1-12 | La Serena School for Data Science: "Applied Tools for Data-driven Sciences"  |
| August 8-12 | Rubin Project and Community Workshop 2022, Tucson, AZ |
| September 26-30 | RR Lyrae and Cepheid stars meeting: "Large-scale Surveys as Bridges between Spectroscopy and Photometry," Island of La Palma, Spain |