Rubin Digest 19 April 2022
20 April 2022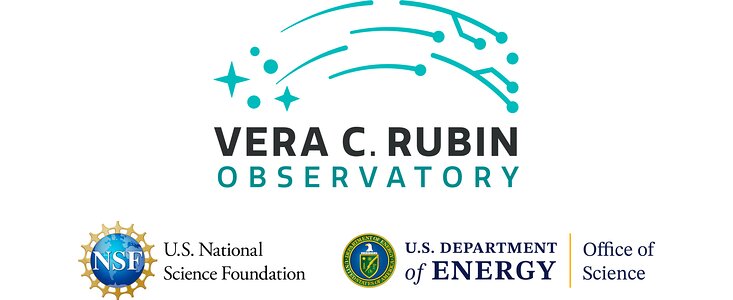 Project & Science News 
A new "Day in the Life of Rubin Observatory" video is now posted on YouTube. In January 2022, everyone working at Rubin was encouraged to submit a photo highlighting their work. The resulting montage video offers a view of the many different tasks that take place on any given day, as well as the broad range of people contributing to Rubin Observatory. This video is the seventh in our multi-year series. 
On April 8th, the Camera team at SLAC National Accelerator Laboratory successfully attached the cryostat to the camera body in the IR2 clean room. The cryostat contains the camera's 201 sensors (each one 16 megapixels), and the 28" entrance lens (L3), with the ancillary electronics and vacuum systems installed on the outside. The camera body will ultimately provide support for the camera shutter, filter exchange system, and the two primary lenses (L1 and L2). The camera will be transferred to the camera integration stand by the end of April, where installation of the shutter and filter exchange system will be tested prior to removal before the installation and alignment of the L1-L2 assembly in June and July. 
The dome on Rubin Observatory has a new, reflective look after the team from EIE and the Chilean contractor SyR applied natural mill-finished aluminum sheeting to the dome's exterior over the last several months. Read the details in this recent news item.
Another piece of dome news is that the dome azimuth drive control commissioning recently achieved the milestone of being commandable from the top-level Dome Control System server (CSC). It can now be rotated from the Summit Control Room (once proper safety protocols are in place) in support of the upcoming Telescope Mount Assembly (TMA) on-sky testing and verification.
Rubin Observatory swag items, including t-shirts, coffee mugs, tote bags, and more, are available for purchase in our not-for-profit online store. 
Operations Updates:
The April 30th deadline is approaching—apply now to participate in Phase 2 of Rubin Observatory's Data Preview 0 (DP0.2), which will begin on June 30th, 2022. Up to 300 new DP0 delegates will be identified for DP0.2, bringing the total number to 600. Current DP0 delegates do not need to re-apply. More information and a link to the application form can be found on community.lsst.org.
Announcements & Opportunities:
Applications are being accepted for an Executive Assistant position with Rubin Observatory. This and other current opportunities to join the Rubin team can be found on the Rubin hiring website.
Info for Project Members: 
If you'd like to schedule a one-on-one meeting with Victor or Zeljko, please fill out this form to indicate your preferred (and backup) date and time. 
There is also an anonymous "suggestion box" for anyone to offer feedback at this link. 
Upcoming Meetings with Rubin Observatory Involvement
(those with an asterisk* are LSSTC funded):
2022
| | |
| --- | --- |
| May 3-5 | AURA Management Council for Rubin Observatory (AMCR) meeting, Tucson, AZ |
| June 12-16 | AAS 240 Summer Meeting, Pasadena, CA |
| June 20-24 | Bayesian Deep Learning workshop*, Paris, France |
| July 19-21 | SPIE Astronomical Telescopes & Instrumentation Meeting, Montreal, Canada |
| July 26-28 | Supermassive Black Hole Studies with the Legacy Survey of Space and Time - 2022: Getting Ready for Rubin Operations*, virtual |
| August 1-5 | DESC Collaboration Meeting, Kavli Institute for Cosmological Physics, University of Chicago |
| August 1-12 | La Serena School for Data Science: "Applied Tools for Data-driven Sciences"  |
| August 8-12 | Rubin Project and Community Workshop 2022, Tucson, AZ |
| September 26-30 | RR Lyrae and Cepheid stars meeting: "Large-scale Surveys as Bridges between Spectroscopy and Photometry," Island of La Palma, Spain |
2022
| | |
| --- | --- |
| April 30  | Participate in DP0.2 |