Rubin Digest 09 March 2022
9 March 2022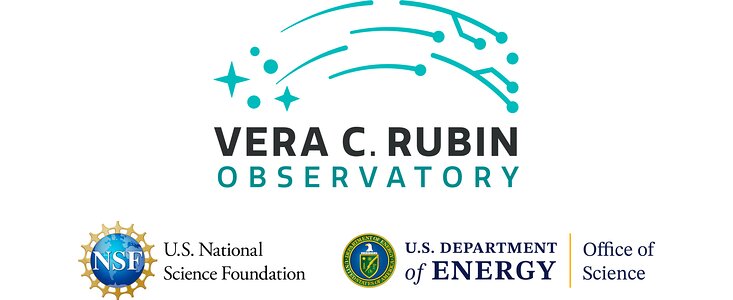 Project & Science News
A reminder: Daylight Saving Time in the US begins on Sunday, March 13th. Because the time will change in some Rubin locations and not others, we encourage you to reach out to meeting organizers to confirm times for standing meetings. We remind everyone that the official Project time is aligned with the Pacific Time Zone. 
March 8th was International Women's Day, and the month of March is Women's History Month in the US. We appreciate the valuable contributions made by the women in the Rubin ecosystem! 
On the summit, the Commissioning Camera (ComCam) continues to be integrated with the other observatory subsystems (M1M3, M2, Rotator, Hexapods, Mount) after being down for a couple of weeks last month for some needed repairs and upgrades. The ComCam imager is now back online, taking daily calibration data and being used to train a team of new arrivals on the summit who are supporting Commissioning activities in Chile. ComCam is scheduled to be installed on the TMA in May, after a number of prerequisite activities are complete and the final installation procedure is demonstrated as safe. Recent photos of ComCam are available in the Gallery.
The Rubin Auxiliary Telescope (AuxTel) went back on-sky for a scheduler-driven observing run in mid-February, after some power issues on the summit were resolved. Accelerometers and anemometers have now been installed on the AuxTel to help the team start characterizing vibration, wind-shake, and temperature effects on the telescope. Getting this hardware up and running, and the data flowing, is an important stepping stone to be ready for the main telescope. 
The summit team recently shared a video of the weekly mirror-cleaning process for the AuxTel, read more details and see the video in this news item.
Federica Bianco, Deputy Project Scientist for Rubin Observatory, discussed the recent Astrophysical Journal Supplement (ApJS) focus issue on Rubin Survey Strategy Optimization in an interview for the AAS Journal Author Series. The interview is available on YouTube, and the ApJS focus issue can be found at this link.  
New staff highlights for March, featuring your colleagues Keith Bechtol, Eric Bellm, Julio Constanzo, Kristen Metzger, and Eric Rosas, are available at this link. 
Rubin Observatory swag items, including t-shirts, coffee mugs, tote bags, and more, are available for purchase in our not-for-profit online store. 
LSST Corporation News
The LSST Corporation - Wasabi Technologies Call for Proposals is available to fund a single LSSTC Member Institution to provide $25K for a graduate student, postdoc, or research scientist, including salary, tuition, and/or stipend, and direct costs towards travel, publications, etc., to help prepare for Rubin/LSST science. Details and a proposal template can be found at this link. The deadline to submit proposals is March 18th, 2022. Please share this opportunity widely!
Operations Updates
Phase 2 of Rubin Observatory's Data Preview 0 (DP0.2) will begin on June 30 2022, and applications are now being accepted for new participants. Up to 300 new DP0 delegates will be identified for DP0.2, bringing the total number to 600. The deadline to apply is April 30, 2022. Current DP0 delegates do not need to re-apply. More information and a link to the application form can be found on community.lsst.org.
The members of the Rubin Users Committee have been identified; a list is available at this link. The Users Committee will give feedback to the Rubin Operations team on the Rubin Science Platform (RSP) and the quality of the data products throughout the ten-year Legacy Survey of Space and Time (LSST).
Announcements & Opportunities
Matt Doige and Peter Love, both based at Lancaster University, UK, joined the pre-Operations Data Production team on February 22nd as UK GridPP Experts.
Applications are due March 18th for a new DevOps Engineer position, based in La Serena. Details and a link to apply can be found on the Rubin hiring website.
Info for Project Members
If you'd like to schedule a one-on-one meeting with Victor or Zeljko, please fill out this form to indicate your preferred (and backup) date and time. 
There is also an anonymous "suggestion box" for anyone to offer feedback at this link. 
Upcoming Meetings with Rubin Observatory Involvement
(those with an asterisk* are LSSTC funded):