Rubin Digest 01 February 2022
1 February 2022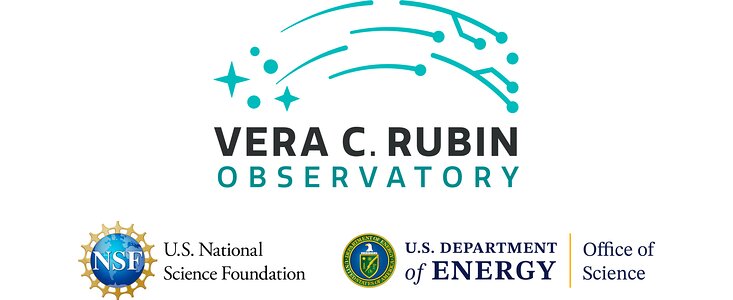 Project & Science News
A meeting of the AURA Management Council for Rubin Observatory (AMCR) was held virtually on January 26-28. The Council met with Project leadership to evaluate and discuss Rubin construction progress and the ongoing challenges posed by the COVID-19 pandemic. The Council complimented recent progress, and the flexibility of the Rubin team, and issued recommendations that will be addressed in the coming weeks.
The Survey Cadence Optimization Committee has completed its Phase 1 Recommendation; it is publicly available as Document-38411. This document was guided by community input and it will serve as a roadmap for the concluding round of survey cadence simulations. These simulations, to be delivered during early calendar year 2022, will inform the Phase 2 survey strategy recommendation which will define the baseline strategy for starting the Rubin Observatory's Legacy Survey of Space and Time (LSST). 
The Astrophysical Journal Supplement (ApJS) focus issue on Rubin Survey Strategy Optimization is now live at this link. As part of the survey design and characterization process, Rubin Observatory involved the LSST science community by soliciting Cadence White Papers and Cadence Notes. This focus issue is a venue to publish peer-reviewed journal articles describing scientific investigations that motivate and support these notes as a record of the factors which influenced survey design, and for guidance for future surveys that may confront many of the same issues faced by Rubin Observatory. The Opening Paper of the focus issue describes the multi-year process of community involvement in survey strategy decisions. Submissions related to the Cadence White Papers and Cadence Notes will continue to be accepted through 2022 and published on a rolling basis.
In mid-2021 the Project issued an Announcement of Opportunity for Community Engagement with the Rubin Observatory Commissioning Effort. Letters of Interest from the US and Chilean communities have now been reviewed, and the Project is moving forward with 16 groups, representing 70 people and 22 FTEs. The Project is now working to coordinate these contributions with those previously accepted for in-kind international Operations contributions for commissioning. 
Rubin Observatory swag items, including t-shirts, coffee mugs, tote bags, and more, are available for purchase in our not-for-profit online store. 
Operations Updates
The Rubin Community Engagement Team (CET) gave a presentation titled, "DP0.1, A Half-Year in Review," at the January 28th session of the DP0 Delegate Assembly series. On behalf of the CET, Lead Community Scientist Melissa Graham summarized lessons learned from experiences and delegate feedback received in the first six months, and introduced changes that are being made to address them. She recognized the work that went into making the first phase of DP0 a success, and offered a preview of DP0.2 (to begin June 20th, 2022) which will include new data sets and up to 300 new delegates. A summary of the presentation and a link to the recording can be found on community.lsst.org.
LSST Corporation News
The LSST Corporation is pleased to welcome Dana Parks, who began working as LSSTC's Business and Finance Manager on January 10th. Dana has extensive experience with non-profit and for-profit organizations, and has managed federal, state, and local funding as well as grants, contributions and fundraising. Dana will be a valuable addition to the LSSTC team.
Announcements & Opportunities
Applications are now being accepted for new positions with Rubin Observatory: two Observing Specialist positions and a System Performance Scientist position are available. Get more information about these and other opportunities on the Rubin hiring website. 
Info for Project Members
If you'd like to schedule a one-on-one meeting with Victor or Zeljko, please fill out this form to indicate your preferred (and backup) date and time. 
There is also an anonymous "suggestion box" for anyone to offer feedback at this link. 
Upcoming Meetings with Rubin Observatory Involvement
(those with an asterisk* are LSSTC funded):