Rubin Digest 18 January 2022
18 January 2022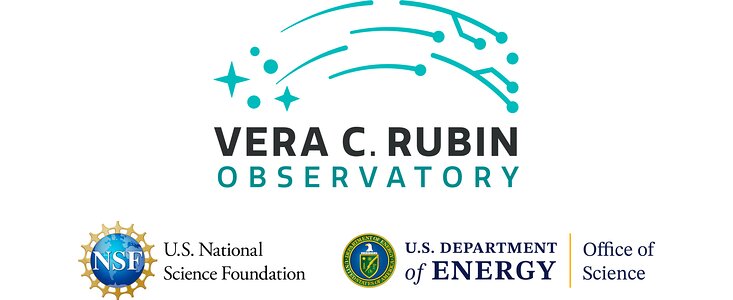 Project & Science News
Registration is now open for an interactive workshop, "From Data to Software to Science with the Rubin Observatory LSST," scheduled for March 28-30, 2022, in New York City. Participants in this workshop will have the opportunity to discuss high-priority LSST science cases, and the software and computing resources they require, with other scientists from across the Rubin community. Workshop size is limited; please register by January 26, 2022.
The LSST Data Management (DM) team recently released Version 23.0.0 of the LSST Science Pipelines. This is the latest periodic release, following 22.0.0 which came out in July 2021. Details about new features and bug fixes in the latest release are linked from this announcement on community.lsst.org.
Intensive work is in progress at the summit in preparation for the installation of the Commissioning Camera (ComCam) on the Telescope Mount Assembly, currently scheduled for March. Activities include refinement of the guiding system for the insertion of the Camera, improving personnel access for that procedure, and installing a section of the telescope pier perimeter platform. Meanwhile testing on the ComCam instrument itself and all of its support components continues in the main maintenance and integration hall of the Summit Facility.
Other recent summit activities include initial work (by dome vendor EIE and the Rubin summit team) on dome rotation control, the first element of the dome software system to move from laboratory testing to onsite installation. Installation of weather-protective corrugated aluminum cladding on the dome is also progressing; this work began in November and is expected to be complete in early March, ahead of winter weather in Chile. 
January staff highlights are featured on the Project website; read about your colleagues Johnny Esteves, Margaux Lopez, Juan Lopez, and Paul O'Connor at this link.
Rubin Observatory swag items, including t-shirts, coffee mugs, tote bags, and more, are available for purchase in our not-for-profit online store. 
Rubin in the Media
The Rubin Observatory LSST Camera filters were featured in a December 20th article, "Why modern astronomy needs photometry, not just more light," available at this link. 
Operations Updates:
The report by the Rubin-Euclid Derived Data Products (DDP) Working Group on behalf of the DDP community is now available. The report recommends a science-driven initial set of DDPs to be shared promptly and simultaneously with both the Euclid Consortium and all Rubin Observatory LSST data rights holders for scientific use, in a way that protects the unique science of each collaboration and respects the data policies of each collaboration. More information and a link to the report can be found on community.lsst.org. 
Rubin Observatory's Data Preview 0 (DP0) has had a successful first six months. All are welcome to join the delegates in the bi-weekly virtual "DP0 Delegate Assembly" on January 28th (details at this link), where the Rubin Community Engagement Team will provide a review of the first phase of DP0, titled "DP0.1, A Half-Year In Review." Phase 2 of the Rubin Observatory's Data Preview 0 (DP0.2) will begin June 30, 2022. Up to 300 new participants will be identified for DP0.2 which will bring the total number to 600. For more information about when and how to apply, see this announcement on community.lsst.org.
Announcements & Opportunities:
Changes in leadership for Rubin Construction, were announced in December and became effective January 3, 2022. Zeljko Ivezic has assumed the role of Director of Rubin Construction (announced in this news item). Sandrine Thomas is now the Deputy Director for Rubin Construction for AURA/NSF, and Steve Ritz has taken on the role of Project Scientist for Rubin Construction (both pending NSF approval). Aaron Roodman is now serving as LSST Camera Program Lead as well as Deputy Director for Rubin Construction for SLAC/DOE. See the announcements in this news item. Congratulations to Zeljko, Sandrine, Steve, and Aaron!
Justine Schaen began working with the Education and Public Outreach (EPO) team as Astronomy Education Specialist on December 1st, 2021. Justine will divide her time between the Rubin EPO program, where she will be supporting development of the Rubin Education program, and the NOIRLab Education and Engagement group, where she will develop program assessments and work with the team to produce deliverables for the US Extremely Large Telescope Program.
Parker Fagrelius joined the Commissioning team on January 18th in the role of Commissioning-Calibration Support Scientist. Parker will be based in Tucson, working with Patrick Ingraham to get the Rubin calibration systems assembled, tested, and shipped to Chile. Parker will also assist in deploying the Rubin calibration systems in Chile once they arrive.
Several individuals joined the pre-Operations Data Production team in January: Yuyi Guo (Fermilab) as Rucio service owner, Wen Guan (University of Wisconsin) as PanDA team member, Tom Lehman and Paul Wefel (Lawrence Berkeley National Laboratory) as network engineers, and Torre Wenaus (Brookhaven) as PanDA team lead.  
Info for Project Members:
If you'd like to schedule a one-on-one meeting with Victor or Zeljko, please fill out this form to indicate your preferred (and backup) date and time. 
There is also an anonymous "suggestion box" for anyone to offer feedback at this link. 
Upcoming Meetings with Rubin Observatory Involvement
(those with an asterisk* are LSSTC funded):
2022

January 26

Registration deadline for "From Data to Software to Science with the Rubin Observatory LSST" workshop