Rubin Digest 14 July 2021
14 July 2021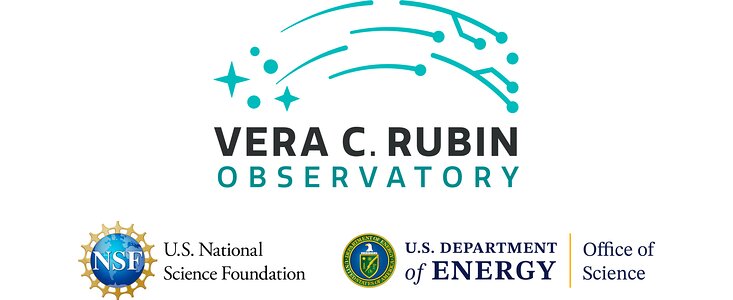 Project & Science News
Rubin Observatory Construction is pleased to introduce an updated mission statement: Build a well-understood system that will produce an unprecedented astronomical data set for studies of the deep and dynamic universe, make the data widely accessible to a diverse community of scientists, and engage the public to explore the Universe with us. This updated statement acknowledges the importance of Diversity, Equity, and Inclusion efforts taking place across the project.
The Rubin 2021 Project and Community Workshop (PCW) is less than a month away! If you haven't already signed up, we encourage you to visit this link (login required) and register today. The meeting will be held virtually, August 9-13. If you'd like to give a flash talk for the Rubin Research Bytes (RRB) session, or indicate interest in participating in an anti-racism workshop, please register for the meeting by Friday, July 16th.
Rubin Observatory announces an opportunity for members of the US and Chilean science community to join the Rubin Observatory Commissioning Team and contribute to an efficient and successful transition to Operations. More details are available in this news item, and the Announcement of Opportunity (AO) can be found at this link.
As part of a social media campaign planned for the week leading up to Vera Rubin's birthday (July 23rd), the Communications team invites you to submit personal stories about interactions with Vera Rubin, or how she inspired you, by emailing them to communications-team@lsst.lists.org. With your permission, stories and/or images may be shared on Rubin social media channels. You can also participate by sharing stories on your own social media accounts, and using the hashtag: #BirthdayVeraRubin
The staff highlights for July are now available on the Rubin website; read about your colleagues Anthony Borstad, Felipe Menanteau, HyeYun Park, Sandra Romero, and Eduardo Serrano.
Members of the Rubin time-domain science community may be interested in the second issue of the Zwicky Transient Facility (ZTF) quarterly online newsletter, available at this link. 
Operations Updates
Data Preview 0 (DP0) officially launched on June 30, making a simulated LSST-like data set available in the Rubin Science Platform (RSP) to a limited number of scientists and students. This launch represents the culmination of dedicated effort and hard work from teams throughout Rubin Observatory, who are all excited to see DP0 participants using the data products and tools. A series of "Kick-Off Info Sessions" were provided by the Community Engagement Team (CET) for all participants to learn more about the RSP and the DP0 data set. Starting July 16th, the CET will run a bi-weekly DP0 seminar series for all participants with hands-on tutorials and facilitated breakout discussions. For more information about DP0 and its related activities, see the DP0 documentation.
The Rubin-Euclid Derived Data Products (DDP) Working Group held a virtual session on June 30th to summarize the input received to date on Rubin-Euclid DDPs. The working group has begun writing the report from this meeting and is on track to deliver it by September. Details can be found on community.lsst.org (login required).
Personnel Announcements
Bruno Correa Quint joined the Systems Engineering team as Commissioning Verification Support Scientist on July 5th. Bruno will be engaged in integration and commissioning activities in Chile, both at the Summit and in La Serena. Bruno will work closely with the Sit-Com leadership to plan, design, and execute verification tests and other commissioning activities.
Ioana Sotuela joined the Systems Engineering team on July 5th as an Observing Specialist. Ioana will support observing activities through the remainder of Construction and into Operations. She will also work with the technical and scientific staff to support the development and documentation of processes and procedures the observing team will need to carry out Rubin Observatory's survey objectives. 
Upcoming Meetings with Rubin Observatory Involvement
(those with an asterisk* are LSSTC funded):
2021
July 12-14: Supermassive Black Hole Studies with the Legacy Survey of Space and Time: 2021, Virtual
July 19-23: Dark Energy Science Collaboration (DESC) Meeting, Virtual
August 9-13: Rubin Project and Community Workshop (PCW) 2021, Virtual
October 4-7: Joint Status Review, Virtual
September 23, 24 & 27: AURA Management Council for Rubin Observatory (AMCR) meeting, Virtual