Rubin Digest 09 March 2021
9 March 2021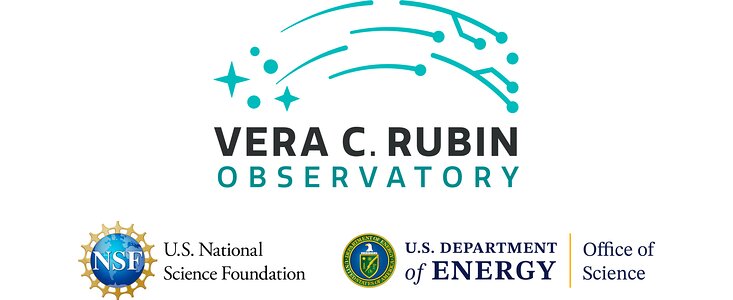 Project & Science News
The Top-End Assembly (TEA) for the Telescope Mount Assembly (TMA) was lifted by crane into the observatory dome and installed on the TMA on March 2nd. The task was completed successfully and was a highly celebrated milestone for Rubin Observatory; read the details in this news item, and view photos in the Gallery. There is also a video created from drone footage on our YouTube channel.  
The LSST Camera i-band and z-band coated filters were shipped from the coating vendor, Materion, in Massachusetts, and received without any issues at Lawrence Livermore National Laboratory where they will be mounted in their frames prior to delivery to SLAC National Accelerator Laboratory. These are the second and third filters to be delivered from the vendor.
Although we hoped to enjoy the Rubin Observatory Project and Community Workshop (PCW) in person this year, Rubin 2021 will take place virtually during the week of August 9-13. We'll provide more details as they become available. 
Rubin Observatory leads or participates in a number of Diversity, Equity, and Inclusion (DEI) actions and initiatives; read about them on this page, recently added to the Rubin website.
The EPO and Communications teams have been actively working on creating a manual to provide guidance on how to use the new Rubin logo and other new visual identity elements. Version 1.0 of the Visual Identity Manual for Rubin construction is now available at this link, please feel free to share widely. Feedback is welcome at communications-team@lists.lsst.org
Show your support for Rubin Observatory with new swag! We have set up an online storefront for merchandise (e.g., t-shirts, coffee mugs, etc.) featuring the Vera C. Rubin Observatory logo. You can browse products and place an order at this link. 
There is a new batch of staff highlights featured for March; learn about Joseph Cockrum, Melissa Graham, Ardis Herrold, Heinrich Reinking, and Tomislav Vucina at this link. 
Operations Updates
This year, the Rubin Observatory's Data Preview 0 (DP0) will make simulated LSST-like data products available in the Rubin Science Platform (RSP) for up to 300 "DP0 delegates" from the science community. The application form for data rights holders to request one of these early RSP accounts is now open. Applicants who submit by April 30th will be notified by May 31st, one month in advance of the release of DP0 on Jun 30th. More information is available at community.lsst.org.
Personnel Announcements
Eric Rosas joined the Education and Public Outreach (EPO) team as Senior Back-End Developer on March 8th. Eric will be responsible for architecting and maintaining the backend infrastructure specific to EPO's public-facing web products. This includes developing the EPO Data Center, maintaining and improving existing hosting solutions, and scaling EPO products to a large international user base.
Julio Constanzo, a member of the IT team in Chile, has been promoted to IT Network Engineer. Julio has been the only network engineer on site since early 2020 and has helped with many important milestones for the Observatory, including the deployment of the Commissioning Cluster, the integration of the Commissioning Camera (at the base facility and on the summit), and the summit construction shutdown and restart. 
Upcoming Meeting with Rubin Observatory Involvement
(those with asterisk* are LSSTC funded):
2021
May 4-6: AURA Management Council for Rubin (AMCR) Meeting, Virtual
June 7-10: Statistical Challenges in Modern Astronomy VII, Virtual
August 9-13: Rubin Project and Community Workshop (PCW) 2021, Virtual