Rubin Digest 23 February 2021
23 February 2021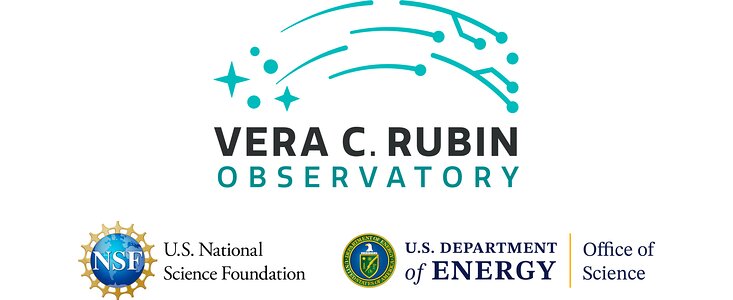 Project & Science News
The Survey Cadence Optimization Committee (SCOC) has extended the deadline for the Cadence Notes Solicitation Call from March 15th to April 15th, 2021. The change is intended to provide the community additional time to evaluate the new simulations in v1.7 (in particular, the new and improved 'rolling cadence' simulations in this release). Additional documentation about all of the available simulations can be found with the v1.7 release announcement.  More information about cadence optimization is also available on community.lsst.org (login required), and detailed technical discussions are also taking place on the Slack channel #sims-maf
Rubin Observatory Auxiliary Telescope (AuxTel) observing runs continue on Cerro Pachón; the second run of 2021 wrapped up in mid-February. The observing team on the summit continues to benefit from real-time remote support provided by people in four countries, on three different continents. The integration of telescope hardware and software is progressing well, and the team is gaining a better understanding of the properties of the AuxTel spectrograph. An image from this observing run is included in the Gallery. Another run will take place in a few weeks.
Work on the Dome and the Telescope Mount Assembly (TMA) is progressing in parallel on the summit, with preparations underway for some big upcoming activities. For the rest of February, the Dome team will be installing cladding and louvers while the work on the TMA mostly consists of small-scale inside assembly tasks. Meanwhile, arriving at the site are the pieces of the 500-ton crane needed to complete the major assembly of the TMA. The top-end of the TMA is scheduled to be transported to the upper platform on March 1st for its final assembly, after which it will be lifted into the Dome. Recent photos can be found at this link. 
The monthly Diversity, Equity, and Inclusion (DEI) discussion will take place on Thursday, March 4th. More information, including this month's featured Sphere of Influence and a link to connect to the meeting are available on community.lsst.org (login required). 
Staff highlights for February are now available; read about your co-workers Rob Bovill, Merlin Fisher-Levine, Regina Matter, Austin Roberts, Sergio Vega, and Luis Vergara at this link. 
An upcoming event, Statistical Challenges in Modern Astronomy VII, features two breakout sessions particularly relevant to Rubin Observatory/LSST researchers: "Irregular Times Series" and "Methodology for the Rubin/LSST Survey." The meeting will be held virtually June 7-10; get details and register at this link. 
Information for Project Members
Are you willing to talk about what makes your job interesting and exciting? The NSF-funded Big Astronomy project promotes observatories in Chile and the people who run them. For their "Real People, Big Astronomy" series, they are looking for Rubin staff—astronomers and non-astronomers—to talk about their careers. Spanish or English interviews will be conducted in Zoom, by a moderator, and live-streamed to YouTube. Questions will be provided in advance so you can prepare. If you're interested in participating please email communications-team@lists.lsst.org for details. 
Operations Updates
The Rubin-Euclid Derived Data Products Working Group (DDP-WG) has begun facilitating a continuous discussion (January to May), on a standalone, open forum, for Rubin LSST data rights holders to help define Rubin-Euclid Derived Data Products. Over 200 people have already registered to participate! A link to the forum and instructions for creating an account are available in this recent announcement on community.lsst.org (login required). Additionally, there will be two Zoom kick-off sessions this week: on February 24th (14:00 CET), and February 26th (14:00 EST). Connection details will be posted on the DDP Forum. 
Personnel Announcements
In February, Christina Adair joined the pre-Operations Community Engagement Team, in the System Performance Department, as the Community Documentation specialist. Based at SLAC, Christina will design and oversee the community-facing documentation tools and methodologies, and help to generate and deliver scientific documentation.
Upcoming Meeting with Rubin Observatory Involvement
(those with asterisk* are LSSTC funded):
2021
May 4-6: AURA Management Council for Rubin (AMCR) Meeting, Virtual
June 7-10: Statistical Challenges in Modern Astronomy VII, Virtual