Rubin Digest 03 November 2020
3 November 2020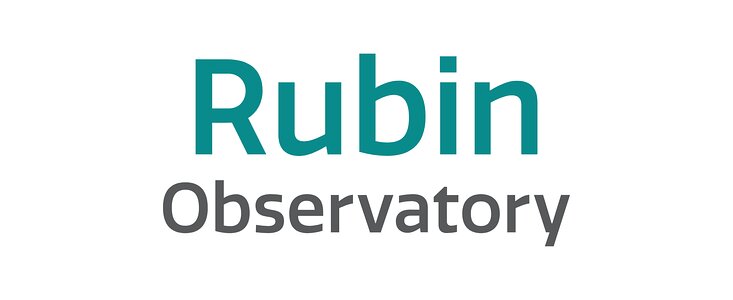 Project & Science News
The LSSTC Enabling Science 2020 Broker Workshop took place virtually on October 27-28. This workshop brought together representatives of all alert broker development teams, Rubin Observatory staff members, Science Collaborations members, and astronomers who are (or will be) using alert brokers for science. Participants made presentations about broker services and products, and the potential science cases they enable. Breakout discussions covered broker-related tools, algorithms, and catalogs, and strategies for collaboration to solve common issues. All of the slides and video recordings of the presentations are available on the workshop's website, and some associated discussions appear in the Alerts & Brokers category on Community.lsst.org. A follow-up workshop is being planned for early 2021.
The Survey Cadence Optimization Committee (SCOC) recently announced a virtual workshop which will take place on December 8-9, 2020. The SCOC is working to formulate a recommendation for the initial survey strategy by December 31, 2021. As part of this process, the SCOC will gather input from across the community in the form of 'Cadence Notes.' At this two-day workshop the SCOC will help the community to prepare to write these Cadence Notes. More information is available on the workshop website. 
In September, the National Science Foundation (NSF) announced a $3.8M, five-year award to Florida International University's Center for Internet Augmented Research and Assessment (CIARA), for the International Research and Education Network Connections Core program: Americas-Africa Lightpaths Express and Protect (AmLight-ExP) project. The advanced cyber-infrastructure that will be delivered by this project will benefit Rubin Observatory as well as other big data science projects in South American and Sub-Saharan Africa. Read the full press release at this link. 
Two different Diversity, Equity, and Inclusion (DEI) discussions are scheduled in the upcoming two weeks. The next meeting in the Inclusion Discussion Series will be held on Thursday, November 5th. More information about topics and connection can be found on lsst.community.org (login required). The DEI TED Talk series will hold its next discussion on Monday, November 9th; follow Rubin's #inclusion Slack channel for updates and information on how to participate. All are welcome in either of these discussions. 
Another initiative from the Workplace Culture Improvement Proposal, a monthly series of staff highlights, has now been implemented. Six highlights are featured for the month of November, 2020. You can access work achievements and fun facts about Chuck Claver, Joe Kenny, Veronica Kinnison, Stephen Pietrowicz, José Pinto, and Te-Wei Tsai at this link. 
Operations News
Rubin Observatory now has a named managing organization for the US Data Facility (USDF) for the ten year Legacy Survey of Space and Time; the decision was recently approved by the US Department of Energy (DOE). Under the revised funding model for Rubin LSST Operations developed in 2019, and in coordination with NSF, DOE took on the scope of the USDF and have selected SLAC National Accelerator Laboratory (SLAC) as the managing organization of the USDF for Rubin. DOE cited the need to expedite this choice and the strong relationship between SLAC and Rubin Observatory in making their decision. SLAC has already made major contributions to Rubin Observatory with the LSST Camera and pre-Operations activities, and is the managing organization for the DOE share of Rubin Operations. The Rubin Construction and Operations teams are pleased to be able to build on this solid relationship. 
Personnel Announcements
SLAC has posted an opportunity for an experimental physicist working in cosmology or particle astrophysics, to work on projects including but not limited to Rubin Observatory. Details and a link to apply can be found on the Rubin hiring website. A new position for an Electrical Technician in Chile is also listed on the hiring website. 
Upcoming Meetings with Rubin Observatory Involvement
(those with asterisk* are LSSTC funded):
2020
November 8-12: Astronomical Data Analysis Software and Systems (ADASS) Meeting, Virtual
November 30-December 4: Dark Energy Science Collaboration (DESC) Sprint Week, Virtual
December 8-9: Survey Cadence Optimization Committee (SCOC) Workshop on Cadence Notes, Virtual
December 13-18: SPIE Astronomical Telescopes and Instrumentation Conference, Virtual
2021
Jan 11-15: AAS 237th Meeting, Virtual
Feb 1-5: Dark Energy Science Collaboration (DESC) Meeting, Virtual