Rubin Digest 14 July 2020
14 July 2020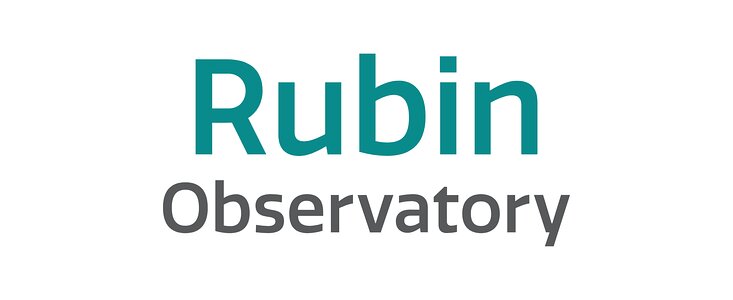 Project & Science News
The schedule for this year's Rubin Observatory Project and Community Workshop (Rubin 2020), to be held virtually August 10-14, is now available at this link. This year we'll have "Rubin flash talks" in place of posters. If you're interested in giving one of these then please make sure you register by July 24th. 
Vera Rubin's birthday is July 23rd, and the Rubin Observatory Communications team is planning a social media celebration in her honor! Keep an eye on Rubin social media accounts, especially twitter (#BirthdayVeraRubin), for fun facts, trivia questions, and even some music. Links to Rubin social media accounts can be found on the Rubin Observatory website (in the bottom right corner).  
The Satellite Constellations 1 (SATCON1) workshop, facilitated by NOIRLab and AAS with support from NSF, took place virtually June 29-July 2. Four members of the Rubin Observatory Project gave presentations at the workshop: Chief Scientist Tony Tyson (slides), Clare Saunders and Meredith Rawls (slides) from the Data Management team, and Andrew Bradshaw (slides) from the Camera team. The workshop was attended by more than 200 people. A white paper summarizing the findings of four working groups is in progress and will be presented to NSF soon.
The Data Management team recently offered a virtual training course, EFD-101, to educate staff from across the Project about a resource many of them will need to access and interact with during Commissioning and Operations: the Engineering and Facility Database (EFD). Approximately 30 people participated virtually. Read more about the course and the EFD in this recent news item. 
The Rubin Observatory Data Management Team is releasing sample alert packets produced by its pipelines run on precursor survey data. These alerts are intended to provide candidate community alert brokers as well as science users the chance to preview the alert format and contents and to provide feedback to the project. For more information, see the DM team's recent announcement on community.lsst.org.
At SLAC National Accelerator Laboratory, the reopening of the Building 33 clean room in late June allowed critical work to progress on the LSST Camera Utility Trunk. The final Telescope Mount Assembly (TMA) heat exchangers have now been installed in the Utility Trunk (see a photo here), with all staff adhering to very strict COVID-19 safety regulations throughout the process. 
Small teams are still visiting the summit at least twice a week for inspections and maintenance work, as winter storms continue to pose challenges. During an inspection on July 1st, a small amount of water was found and cleaned from the TMA azimuth track, and some superficial rust was removed from one of the TMA supports. Post-storm inspections, and the maintenance efforts of the team members visiting the summit, are helping to keep minor issues from becoming bigger problems. Photos from recent inspections are available in the Gallery. 
The Rubin Observatory LSST Active Galactic Nuclei (AGN) Science Collaboration held a Meeting-in-a-Meeting (MiM) titled, "Supermassive Black Hole Studies with the Legacy Survey of Space and Time" on June 1-3, 2020, as part of the 236th Meeting of the American Astronomical Society (AAS). The MiM had a total of 16 talks plus a discussion session largely focused on "metrics." Links to presentation recordings and slides are now publicly available on the meeting website. 
Rubin Observatory in the Media
Rubin Observatory was featured in a recent article in CNN Business about the impact of satellite constellations on astronomy. 
Personnel Announcements
The Education and Public Outreach (EPO) Team is now accepting applications for a Senior Backend Web Developer. This individual will develop a backend infrastructure to serve as the interface between the LSST Science Platform and EPO's public-facing web products, maintain and improve existing hosting solutions for EPO's web products, and help scale EPO services to a large, international user base. Details and a link to the application are available on the Rubin hiring website. 
Upcoming Meetings with Rubin Observatory Involvement
(those with asterisk* are LSSTC funded):
2020
July 20-24: LSST DESC Meeting, Virtual
July 20-24: Joint Directors Review (JDR), Virtual
August 10-14: Rubin Observatory Project and Community Workshop 2020, Virtual
Aug 31-Sept 3: Joint Status Review, Virtual
Cancelled: NSF Large Facilities Workshop, Alexandria, VA
Sept 23-24: AURA Management Council for Rubin Construction (AMCR) Meeting, Virtual
December 13-18: SPIE Astronomical Telescopes and Instrumentation Conference, San Diego, CA