Rubin Digest 30 June 2020
30 June 2020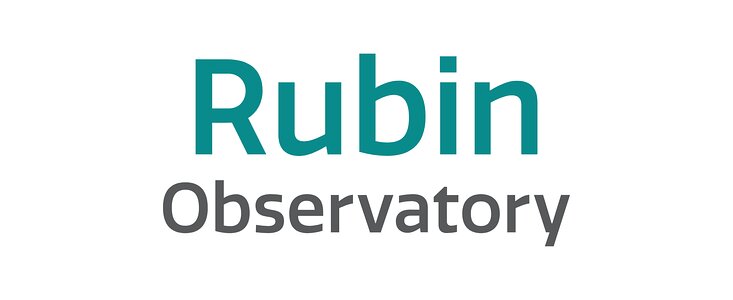 Project & Science News
Registration is now open for this year's Project and Community Workshop (Rubin 2020), to be held virtually on August 10-14. More than 200 people have already registered for the event, and the agenda is close to being finalized. Visit this link for the most up-to-date information about the workshop. 
On Wednesday, June 10th, a day designated to Strike for Black Lives, many Rubin Observatory Project & Operations members paused their normal work activities and participated in deep discussions about Black representation and equality in our community. These discussions have continued with the goal of creating and implementing a meaningful action plan. A Town Hall (date TBA) is currently being planned; this event will provide a safe space for all to connect with one another to discuss ways that Rubin Observatory can be better at including and advocating for Black people. More information about the Town Hall will be available soon.  
Version 20.0.0 of the Rubin Observatory LSST Science Pipelines was released on June 26th, a significant milestone for the Data Management team (Version 19.0.0 was released in December 2019). Read the release announcement for the latest version and access documentation, including installation instructions, release notes, and scientific characterization on community.lsst.org.
At SLAC National Accelerator Laboratory, more staff members have been permitted to enter onsite work areas, which allowed work on the LSST Camera utility trunk assembly to resume on Wednesday, June 24th. The Telescope Mount Assembly (TMA) heat exchangers have been transported to SLAC's Building 33 clean room and they are scheduled to be installed in the Utility trunk this week. 
Two regular summit inspections were conducted in June, the first on June 9th and the second on June 22nd. A winter storm that occurred between the two visits caused minor wind and water damage; some repair tasks were done during the June 22nd inspection, and more comprehensive repairs will be scheduled for subsequent visits. The summit safety team, led by Giovanni Corvetto, has been working hard to make sure that all the new safety regulations pertaining to COVID-19 are understood and adhered to by all team members traveling to the summit. Photos from the June inspections are available in the Gallery.    
The Rubin Observatory/LSST Solar System Science Collaboration (SSSC) held a workshop titled "Solar System Readiness (Virtual) Sprint 3" on June 16th, 17th, and 23rd.  The goal of the event was to bring together the SSSC and the planetary community for three days of activities in preparation for working with Rubin Observatory data. Progress was made on a variety of projects ranging from software development to proposal writing. The workshop also included informative talks from members of the Rubin Observatory Project staff and Science Community; recordings are linked from the agenda on the workshop website. 
LSST Corporation News
As reported in the last Digest, a $247,500 grant award from the Heising-Simons Foundation will allow the LSST Corporation to organize a pair of workshops to build the LSST Interdisciplinary Network for Collaboration and Computing (LINCC), which aims to transform the way the astrophysics community works both scientifically and in terms of diversity, equity and inclusion. LSSTC reminds anyone interested in getting involved in this program to contact LSSTC's Director of Science, Jeno Sokoloski. 
Upcoming Meetings with Rubin Observatory Involvement
(those with asterisk* are LSSTC funded):
2020
July 20-24: LSST DESC Meeting, Virtual
July 20-24: Joint Directors Review (JDR), Virtual
August 10-14: Rubin Observatory Project and Community Workshop 2020, Virtual
Aug 31-Sept 3: Joint Status Review, Virtual
Cancelled: NSF Large Facilities Workshop, Alexandria, VA
Sept 23-24: AURA Management Council for Rubin Construction (AMCR) Meeting, Boston, MA
December 13-18: SPIE Astronomical Telescopes and Instrumentation Conference, San Diego, CA