Rubin Digest 17 August 2018
17 August 2018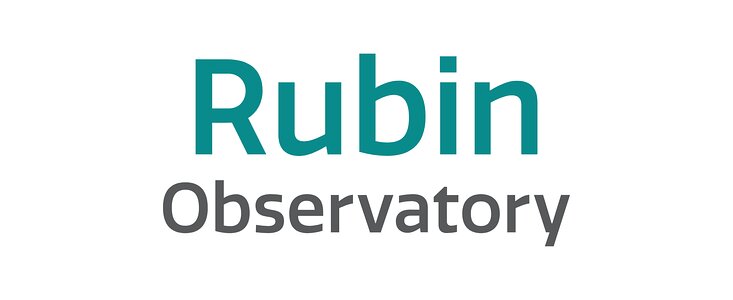 Project & Science News
The LSST 2018 Project and Community Workshop is currently underway in Tucson, AZ, with over 300 people registered. The meeting concludes on August 17.
Please note that Summer Daylight Saving Time began in Chile on August 11, on that day clocks in Chile advanced by one hour.
The Call for White Papers on LSST Cadence Optimization continues, submittals must be received by November 30, 2018.
The NSF/DOE Joint Status Review for LSST took place from July 31-August 3 in Tucson, AZ. Plenary presentations and breakout sessions for all LSST subsystems were scheduled for the first four days. On the final day, the review committee issued its recommendations and congratulated the Project team on its excellent progress to date.
The Coating Chamber departed Deggendorf, Germany on a covered river barge headed to Antwerp, Belgium, with a planned arrival date of August 13. It is scheduled to begin its journey by ship to Chile from Belgium on August 30.
The Camera team has accepted an additional raft comprised of UA Imaging Technology Laboratory (ITL) sensors, and an additional raft with Teledyne e2v sensors. This makes a total of twelve rafts--over 1.6 gigapixels--now ready for integration into the cryostat. Six more ITL sensor rafts and four more e2v sensor rafts are scheduled to be completed at Brookhaven National Labs by January 2019.
The Integration and Test (I&T) group at SLAC National Accelerator Laboratory has integrated a mechanical test raft (MTR) within the production cryostat assembly that is now installed in the Bench for Optical Testing (BOT). Over the next few months, I&T will do integration exercises using the five MTRs and two engineering test rafts (ETUs). The exercises lead the way to integration of production rafts within the cryostat, currently expected to begin in early 2019. More information about the raft integration process can be found in this recent news item.
The Camera team has demonstrated a prototype shutter at SLAC that opens and closes test shutter blades at acceptable speeds. The test blades are heavier than production blades, which are under construction at San Diego Composites. On the Camera, the double-bladed guillotine-style mechanical shutter will lie tightly packaged between the L3 lens and the on-line lens filter.
LSST Corporation News
The LSSTC Data Science Fellowship Program (DSFP) is now accepting applications for new students. The DSFP is a supplement to graduate education in astronomy, intended to teach astronomy students essential skills for dealing with big data. The program consists of three, one-week schools per year over a two-year period. Click here for more information and a link to the application; apply by August 22.
Personnel News
Carol Chirino has been promoted to Administrative Manager for LSST in Chile. In this role, Carol will be responsible for overseeing the functionality of all LSST's outside-the-dome infrastructure for the benefit of LSST's operations and people, and for the delivery of high quality administrative services to the LSST staff and user community.
Julio Constanzo joined LSST as IT User Support Help Desk Engineer in La Serena, Chile, on August 1. Julio will serve as the first point of contact for LSST users in Chile seeking technical assistance through JIRA, phone, or email.
Dr. Timothy S. Axelrod re-joined the Project as a Consultant on July 23. Tim will be assisting the Telescope & Site Software Team to address challenges in completing the construction and integration of the LSST observatory and preparing it for commissioning. Tim has been involved in LSST since 2005 in various positions such as Education and Public Outreach Project Scientist, Data Management Project Scientist, and LSST Calibration Science Lead.
Upcoming Meetings with LSST Involvement
(those with asterisk* are LSSTC funded):
2018
August 13-17: LSST Project and Community Workshop 2018, Tucson, AZ
September 5-6: AMCL Meeting, SLAC, CA
September 17-19: LSST Cadence Hackathon, Flatiron Institute, NY
September 27-28: LSST Corporation Executive Board Retreat, Tucson, AZ*
October 21-26: AAS Division of Planetary Sciences (DPS) 50th Annual Meeting, Knoxville, TN
October 22-26: LSST-DESC Autumn Sprint Week, Edinburgh, Scotland*
October 24-25: LSST Corporation Institutional & Executive Board Meeting, Tucson, AZ*
December 17-21: South American Workshop on Cosmology in the LSST Era, Sao Paulo, Brazil
2019
January 6-10: AAS 233rd Meeting, Seattle, WA