rubinann17017 — Announcement
Rubin Digest 08 August 2017
8 August 2017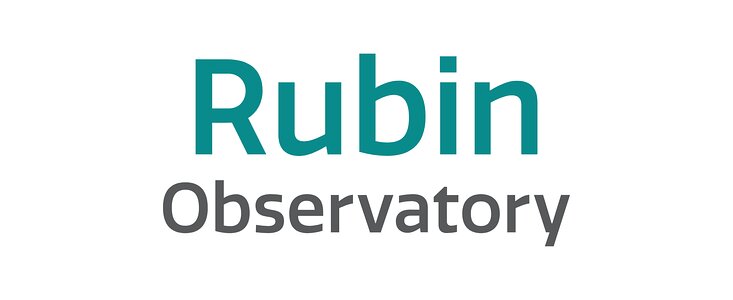 Project News
We've just received confirmation that the LSST Town Hall at AAS 231 will take place on Wednesday, January 10th, 2018 at 7:30 pm. Given LSST's increasing focus on commissioning and operations planning, this Town Hall will focus on developments in the planning of LSST's observing strategy and commissioning policies. Representation from the LSST Corporation and Science Collaborations will also briefly highlight key, ongoing initiatives to help the community prepare for science with LSST.
The countdown to LSST 2017 continues! Don't forget to review the most recent agenda when making your plans; if you have questions, please ask them on Slack channel #lsst2017 or on the LSST Community forum.
An Ash Dome was safely lifted and installed on the Auxiliary Telescope on Cerro Pachón on August 3. Details about this exciting development can be found in this week's blog post.
The successful installation of a Camera Data Acquisition System at NCSA in July marks a significant milestone for early integration of Data Management (DM) software with LSST Camera hardware. Read more about it in this recent blog post.
The Data Management (DM) subsystem completed a successful NSF/DOE Review at NCSA on July 25-27. Reviewers concluded that DM has responded appropriately to past recommendations, and that its recent re-planning efforts demonstrate clear progress.
Enormous progress has been made on the Telescope Mount Assembly (TMA) at subcontractor Asturfeito in the last month. The azimuth floor was completed, the surrogate camera and surrogate secondary mirror were sandblasted and prepared for painting, and installation of electrical components is underway. Safety Manager Chuck Gessner, Safety Coordinator Sandra Romero, and Telescope and Site Technical Manager Shawn Callahan visited the contractor's facility at the end of July to conduct a review of the TMA's trial assembly and numerous safety mechanisms.
LSST Systems Engineering Manager Brian Selvy was recently one of nine people accepted into the International Council on Systems Engineering (INCOSE) Institute for Technical Leadership's third cohort; he attended the cohort's kick-off meeting in Adelaide, Australia in July. The purpose of the Institute is to accelerate the development of systems engineering leaders who will exemplify the best of the INCOSE organization and the Systems Engineering profession. The program consists of individual and group project work, several face-to-face workshops, and mentoring of the next cohort in the second year.
Corporation News
The videos, slides and resources for the lessons given at the Dark Energy Science Collaboration's July 10th Dark Energy (DE) School, held at Stony Brook University, are now available on the public LSST DESC DE School web page. Topics covered included machine learning & SN classification, cluster cosmology & effects of selection bias, and testing code as you code. The next DE school will be held at SLAC on Feb. 5, 2018.
Personnel
The Education and Public Outreach (EPO) team welcomes Ardis Herrold, who joined LSST full time on July 31. Ardis comes to LSST with many years of experience in astronomy instruction for high school and college level students, and will lead the development of LSST's formal education program.
Guido Maulen joined LSST as an IT Technician on August 1. Guido will be working in La Serena and will be jointly assisting the Data Management and Telescope and Site teams. Under the LSST Network Architect's supervision, he will be responsible for the installation, implementation, maintenance, and support of LSST Chilean networks and IT resources.
Dr. Simon Krughoff joined the Data Management subsystem in Tucson as SQuaRE Scientific Lead on August 1. Previously Simon managed the Alert Production Data Management group at the University of Washington; he has extensive experience with LSST pipelines and has been involved in LSST Science Platform work.
Upcoming Meetings with LSST Involvement
(those with asterisk* are LSSTC funded):
2017
August 14 – 18: LSST 2017 Project & Community Workshop, Tucson, AZ
September 6 – 8: NSF/DOE Joint Status Review, Tucson, AZ
September 14 – 15: AURA Management Council for LSST (AMCL) Meeting, Tucson, AZ
September 20-22: NSF Site visit, La Serena, Chile
September 26-28: Education and Public Outreach (EPO) subsystem review, Tucson, AZ
October 22-26: Astronomical Data Analysis Software and Systems (ADASS) Conference, Santiago, Chile
October 26-28: Society of Women Engineers WE17 Conference, Austin, TX
November 30 - December 1: AURA Workforce & Diversity Committee (WDC), Baltimore, MD
2018
January 8-12: American Astronomical Society (AAS) 231st Meeting, National Harbor, MD
January 10: LSST Town Hall at AAS 231, 7:30 pm
February 5: Dark Energy School, SLAC, CA