rubinann17010 — Announcement
Rubin Digest 04 April 2017
4 April 2017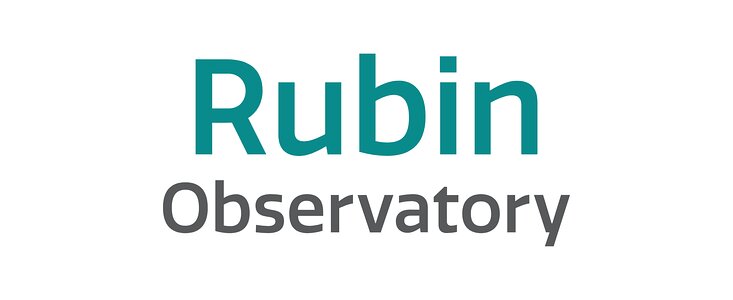 Project News
A team from LSST traveled to Germany for the Coating Plant Final Design Review on March 20th-24th. In Dresden, the team inspected the coating chamber to ensure all the appropriate program requirements will be met. They then traveled to Deggendorf to inspect the progress of the vacuum vessels. More information and images can be seen here.
LSST leadership will be in Washington, DC, April 3 – 7, for a two-day meeting of the AURA Management Council for LSST (AMCL).  This oversight body meets three times a year to discuss technical progress and review its fiduciary responsibilities for the LSST construction project.  Priority topics this time include the Data Management replan and Operations planning.  While in DC, S. Kahn, B. Willman, and V. Krabbendam will visit the congressional appropriations committee staff, the Office of Management and Budget, and participate in the LSSTC meeting (see below).
The LSST Systems Engineering group held their regular monthly Risk Review this week, focusing now on schedule risks.  Work also continues on verification planning as well as transferring the Systems Engineering model to MagicDraw from Enterprise Architect.  A response to the final report from the DOE/NSF commissioning review has been completed, with Systems Scientist Chuck Claver consolidating responses to the 28 recommendations received.  
From Cerro Pachón, the news is that "Italy has landed in Chile", meaning that initial shipments from our Dome Vendor have arrived and the EIE team now shares the summit with the Chilean Besalco firm.  The two teams will work simultaneously and in close proximity for the next several months, moving construction forward swiftly and safely.
Corporation News
The LSST Corporation Board and Member Representatives will have a face-to-face meeting in Washington, DC, next week.  Operations planning will be a priority topic of discussion.  In addition, Institutional Members and their Government Relations Officers have scheduled meetings to update their Congressional representatives about LSST and promote the value of scientific research.
Personnel News
Ranpal Gill joined the Project Office in Tucson this week as a Senior Manager, providing technical and programmatic support to Project Manager Victor Krabbendam in a variety of areas.  Ranpal brings considerable expertise and experience in project controls and project management to LSST and will initially be involved with risk management as well as schedule and budget concerns. Ranpal worked previously in project controls with the European Space Agency and also in the banking industry.
Kristen Metzger has joined the LSST team in Tucson as a Science Writer, dividing her time between Education and Public Outreach and Communications. Kristen will assist with the website text and captions, the Weekly Digest, and our soon-to-be implemented Digital Asset Management system for organizing multimedia products. She previously worked at Reid Park Zoo in Tucson on a variety of coordination, communication, and educational projects.
Andrew Serio has joined LSST as the Telescope Systems Engineer, supporting the Telescope and Site (T&S) Group in maintaining requirements documents and ensuring that all requirements are properly controlled by all stakeholders. Andrew will also assist the T&S Assembly, Integration and Verification (AIV) team in developing the necessary strategy for the verification process in Chile. Previously, Andrew was the Systems Engineer for GeMS during its verification and commissioning phase. Andrew began his LSST employment in the Chile office this week and will be transitioning to Tucson soon.
Upcoming Meetings with LSST Involvement
(those with asterisk* are LSSTC funded):
2017
April 3 - 5: LSSTC F2F Board Meeting and Hill Visits, Washington, DC
April  6 & 7: AURA Management Council for LSST (AMCL) Meeting, Washington, DC
April 3-7: LSST DESC Hack Week *, Fermi National Accelerator Laboratory
April 18-20: Statistical Challenges for Large-scale Structure in the LSST* Oxford, UK
April 24-28: Data Science Fellowship Program – Session 3 * Tucson, AZ
May 1 – 3: NSF Large Facilities Workshop, Baton Rouge and Livingston, LA
May 1 – 5: AURA Board and Member Representatives Annual Meeting, Tucson, AZ
May 12 - 13: LSST Detection of Optical Counterparts of Gravitational Waves*, BNL.  Contact Morgan May for additional information.
May 22 – 25: Infrastructure for Time Domain Science in the Era of LSST, Tucson, AZ
May 31 - June 2: Supernovae:  The LSST Revolution Workshop *, Northwestern University, Evanston, IL
June 12 – 16: Getting Ready for Doing Science with LSST Data,* IN2P3, Lyon, France
June 19 – 21: AURA Workforce and Diversity Committee (WDC), Maui, HI
July 10 - 14: DESC Meeting, Dark Energy School, and Hack Day*, jointly hosted by Stony Brook University & BNL
August 14 – 18: LSST 2017 Project & Community Workshop, Tucson, AZ
September 6 – 8: NSF/DOE Joint Status Review, Tucson, AZ
September 14 – 15: AURA Management Council for LSST (AMCL) Meeting, Tucson, AZ
November 7 – 9: AURA Workforce & Diversity Committee (WDC), La Serena, Chile